---
---
"A picture's just more than a memory, It's a story."
Name:
(Matthew-James Bryant Summers)

Nicknames:
(Matt || Matty || Matthew-James || MJ)

Age:
(16)

Gender:
(Male)

Sexuality:
(Homosexual)

Ethnicity:
(Italian - Greek - Nordic)
---
---
"Mirror Mirror on the Wall."
Appearance:
(Birdish. Is one way you could describe Matt. Lanky. Small. Thin. Those are other ways you could describe the boy. When he was younger, Matt had a habit of covering up his body with turtlenecks, his parents insisted on him wearing. But, Matthew has brunette hair that's normally ether cut short to the point he can twist it, or kept longer where it goes into his face. The hair, does possess come caramelized streaks throughout it. His eyes are a deep greenish-blue depending on his mood they can be an emerald green to the deepest of storm blues. Or an odd mixture throughout them. His skin is very pale in complexion, and only possesses hints of peach undertones.

Matt stands at an even height of 5'6 and doesn't plan on growing anytime. He's shorter than most kids his age, but ehh it doesn't matter. Matthew's weight is somewhere between ninety-eight pounds and one-hundred and three pounds and seven ounces. He doesn't know for sure but he thinkgs it was somewhere in that ballpark. On his inner thigh --right one-- he has a birthmark that looks like a butterfly.)

Secret:
(Homosexuality. Matthew's secret is his homosexuality, and the fact he's in a very religious family does not help. He's so afraid of his family, and them finding out, he forces himself to date girls from his school. He knows if his parents found out, he'd probably be dead or worse.)
---
---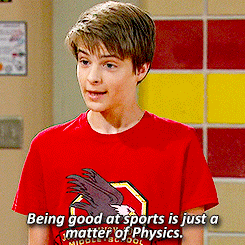 "My mind is probably more than you could take."
Personality:
( Kind || Goofy || Shy || Insecure

All of these words describe Matthew as he is, himself. When one first meets Matthew he has a bit of a shy demeanor. Stuttering, forgetting words, and sometimes he even speaks fluent Italian. But then again, Matthew has social anxiety, so nothing is very much a 'first' introduction. This is him as commonly as most people know him. "Stuttering MJ". He doesn't mean to, but the way he was raised, he doesn't believe he has a voice. He thinks he should be silent and obedient.

Matthew is more kind than anyone he knows. He always gives people the benefit of the doubt and is one to give people second chances. He believes in order to obtain kindness you have to treat others the same way. Matthew's normally never angry, but does or can have a bit of a mean streak if you keep on bothering him. He naturally is a goofy kid, and honestly just wants to have fun with his passion and make it his life.

One of Matthew's core problems, is the fact he's insecure. About every little thing there is to him. He hates it. From his eyes, to his nose, to his teeth, and even on somedays his laugh. He also hates the fact, he's not the son his parents wanted. He wants so desperately to be normal. But he just isn't. So he fakes attraction to girls, and even fakes his love for sports. But deep down, he knows it's a lie and his hates himself for it. )

Talents:
(Photography - Cooking - Playing Guitar)
Weaknesses:
(His Insecurities - His Shyness - His Naivety - People Finding Out About His Sexuality)
Fears:
(Clowns - Heights - Deep Sea - Underground - Spiders)
---
---
"My past does not define me."
History:

( On August 20th, 2000, Matthew-James Bryant Summers was born to Jason and Elizabeth Summers. Their seventh child, and their last, as Elizabeth died while giving birth. resulting in some resentment towards Matthew by his father and his siblings. But as Matthew grew to become the boy he is today, he wouldn't be here without a few bumps in the road.

When Matthew was four years old, his father remarried a very religious woman named Naomi. A woman of strict meaning, who turned his siblings and his father into religious nuts. Naomi raised the children with a ideal that homosexuality was evil, and they would be repented. As her previous husband, left her for a man. She was convinced the Devil took over his soul, and made him cheat upon her. Her raising Matthew, made his brain corrupt. He felt confused about his own identity, and was afraid of trying to test himself.

When Matthew turned twelve, he gave his courage a try. But, not on purpose. He was in a library, and a boy from his school started to talk to him. Matthew, confused as to why the male was talking to him, started to notice minor details about the male. His eye colors, his freckles, the cute way the male seemed to twitch now and then. Matthew wasn't aware the male was doing the same towards him. So..in short they ended up kissing. But Matthew enjoyed it, even though in his mind he was trying to force himself to believe he didn't like it. So he repressed these emotions. He became a bit more anxiety ridden and stressed. He strayed a way from his religion for a bit, and started to go through serious depression.

Of course, this could not have gone unnoticed. Matthew's eldest sibling, Bianca, asked him what he was going through. He wouldn't explain. But she recommended him going to a therapist to talk about it, and Matthew was prescribed medicine to help him with his depression. He dated several girls, but it always ended shortly. Now, on his junior year in high school, he has to deal with this mysterious person telling their secrets. But he knows for one thing, he didn't do anything.
---
---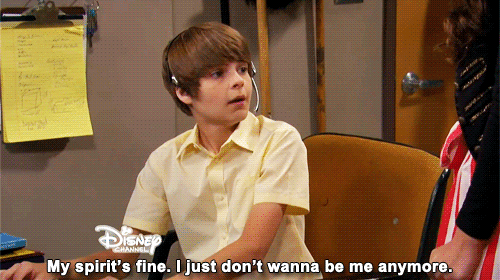 "Now...we're done."
{

Gasoline | Troye Sivan

}
Portrayed By: Inako Uchiha
Face Claim: Corey Fogelmanis