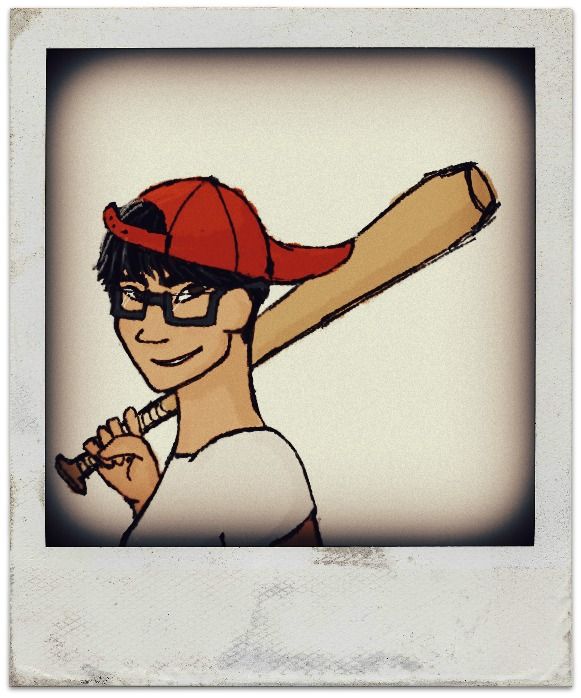 Name
Chen Onosaki (尾の先讖)
Portrayed By
巩俐 (Gong Li)
Profession
Anything she could find
Age
Nineteen
Gender
Female
Height/Weight
Five feet five inches, 160 pounds. She is very dense and muscular.
Nationality/Ethnicity
She was born in the United States. Her father was Japanese but grew up in China. Her mother was Chinese-American. She speaks fluent Mandarin Chinese and a small amount of Japanese.
Tattoos/Scars
She has many scars, but never saw a priority with getting a tattoo.
Clothing/Outfit
She usually sticks to practical T-shirts, camo pants and sneakers, but she does have a red baseball cap that she's rather fond of.
Traits:
3 Strengths
She has an immense capacity for hope.
She has extraordinary physical strength.
She is prone to think kindly of people.
3 Flaws
She is gullible and easy to take advantage of.
She has a destructive temper.
She has very stilted social skills.
Personality:
Fears
She fears for her sister's safety, but is also very concerned about the idea that people may forget their creativity and cultural beliefs in the struggle for survival. She isn't particularly interested in creating art or discussing theology, but she's always had a very strong appreciation for the creation and belief.
Aspirations
She truly believes that humanity can rise again--perhaps even stronger than before. In fact, though the devastation of the apocalypse has taken its toll on many she's loved, she feels that this be a possible opportunity for the world to start over. (Then again, she still has her sister and she doesn't yet know that everyone is infected...so who knows? We'll see.)
Dominant Emotion
Her dominant emotion is hope, which usually manifests itself as determination. She almost always comes off as the most positive person in the room.
Demeanor
She is aloof, the type of person who watches and doesn't say much. At the same time, she gives off a palpable air of confidence and invulnerability, which (given the circumstances) makes people feel either safer or very uncomfortable when she's around.
Quirks/Oddities
This isn't exactly an oddity, but something unique about her is that she is devoutly Buddhist, and spends much of her time meditating or teaching her sister in the ways of the Buddha. She doesn't, however, believe that
nirvana
is worth abolishing all desire.
Skills/Proficiencies
She's good at sports, doing heavy work, and (most usefully) incapacitating people when she needs to, so smashing zombie's brains in comes pretty naturally to her. She also has some talent musically, but any pursuits in that direction took a seat on the back burner some time ago.
Equipment:
Any item/weapon that your character typically has on them?
She goes everywhere with a metal baseball bat.
Do they carry any keepsakes, trinkets, or valuables?
She picks up any books she can find, to pass the time reading. Actually, she has really bad vision and so wears her father's glasses that he gave to her. Of course the prescriptions aren't quite the same, so her vision is still lacking, but it helps at least a little. She can read if she holds the book up close enough.
What is their weapon of choice?
A baseball bat, a lead pipe--basically any blunt instrument.
History:
Her father illegally immigrated from China to help his widowed sister in Los Angeles, along with her three infant children.
Her mother left their family as soon as she was born.
Her mother came back five years later with another baby girl, and then committed suicide.
Chen's sister's name is Ling (靈). Their father gave them Chinese names which are rather obscure, but which have meanings that he thought were important pertaining to Buddhism. 讖 is very close to the meaning of the word "augury," and 靈 can be interpreted to mean "paragon."
Her mother's name was Wendy Huang, and her father's name was 尾の先優 (Onosaki Yuu).
Her aunt's name is 尾の先順 (Onosaki Jun). Jun's children--Chen's cousins, are named: (Ichirou Lin (林一郎), 22; Yoshiko Lin (林良子), 21; and Keiji Lin (林敬二), 19.
She loved her father with all her heart, and would do anything for him. She also had a bit of a rivalry with her cousin Ichirou, though in reality he is her best friend.
Chen was a loner at school, occasionally becoming close with one person at a time.
When she was fifteen, Chen's father died of leukemia and she dropped out of school to support her aunt in her father's place.