.: Character Profile :.
Description:
 Template
#3
 Profession
TV News Reporter
 Age
29
 Gender
F
 Height/Weight
5'8" / 132 lbs.
Hair/Eyes
Brown / Green
 Nationality/Ethnicity
American
 Tattoos/Scars
None / None
 Clothing/Outfit
Dark blue skinny jeans / Black long-sleeve cotton tee / White camisole / Tall cognac-colored Frye riding boots / flak vest & helmet (from a prior assignment in combat zones)
Myers-Briggs Type: ISTJ (Introvert Sensing Thinking Judgmental)
Traits:
 3 Strengths
Good People Skills
It's Harper's job to strike up dialogue with anyone she needs to get information from, to calm down that reluctant passerby who really doesn't want to be in that camera shot, console a war widow who had agreed to an interview, or connect with almost anyone. However, this is a skill she's had to hone and perfect in order to acquire information from others, and she doesn't share much about herself in the process.
High Intelligence
Harper doesn't suffer fools and she loves facts. She can read body language, do fast math in her head, and has a photographic memory. She sees "the big picture" and analyzes situations and details quickly. She focuses on facts first and feelings second.
Charismatic
With a charming smile, good posture, and trained mannerisms, a it's easy to get people to follow you anywhere. Harper is a natural leader. She's not prone to manipulation but will resort to it depending on what she's aiming for. In the meantime, when she chooses to shine, she does. If she takes a leadership role, she's quick to restore order and reduce chaos. She's very dutiful and driven to do well with any task she undertakes.
 3 Flaws
Stubborn
Journalists are not known to be people who acquiesce easily. Harper asks tough questions and has a hard time letting go of those questions that remain unanswered. If she is not solidly convinced of something, she will stick to her guns come hell or high water.
Neurotic
Journalists tend to be a little on the neurotic side, and Harper is no exception. She agonizes over her mistakes, for instance. Sometimes she falls into deep depression, or drinks a little too much. She works hard to conceal her fairly high level of anxiety. She tends to blame herself if things have gone poorly.
Explosive Temper
Harper's got a pretty long fuse and works to tolerate things, but when she's reached her limit, it's over. She becomes very angry and her mind and mouth are on an autopilot, charting a course for heading straight into the ground. Usually she is very calm and collected, so outbursts such as these are extremely uncommon, and only take place when she cannot logically justify something.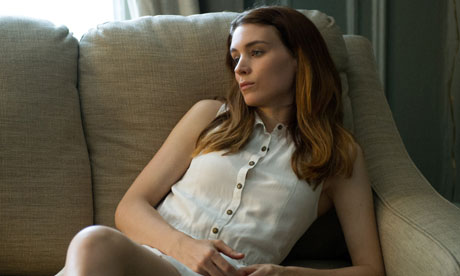 Personality:
 Fears
Others discovering just how anxious she is, losing the trust of another person, rotting/lost teeth
 Aspirations
To win another Emmy, become a top-market TV anchor, become a member of the White House Press Corps
 Dominant Emotion
Inquisitive
 Demeanor
Harper has worked for years to come out of her shell. Growing up in a large family meant that she had to learn how to work around her shyness. She's traditionally-minded but isn't in the habit of harshly judging others on things not based in fact. In fact, Harper loves facts. She's concerned with the world around her immediately, and satisfying goals and work deadlines. She's extremely capable and effective, and does an excellent job of understanding and explaining tasks and concepts at the most basic level, which helps her in her career as a journalist. While she's worked hard to pick up on social cues from others, she's not always successful at pinpointing emotions and motivations from others, but once she knows about them, works hard to cooperative with someone with good intentions. She's very loyal and faithful to those that she does become close with, even if she doesn't share much about herself with them. She can be terribly hard on herself and other people if she hasn't taken the time to fully understand their contributions. She prefers to spend her nights reading alone, but every now and then tags along with co-workers to go let some steam off.
 Quirks/Oddities
Loves junk food, hates the zoo, hates the color purple (even though she wears it from time to time)
 Skills/Proficiencies
Information gathering, firearm handling, social interaction, writing, public speaking, hunting
Equipment:
 A notebook and plenty of pens/pencils
 A compact mirror, Kleenex
 A rucksack from a prior assignment in combat zones
 A silver ring with a large garnet stone
 A Mossberg shotgun
 A cheap butcher knife
 Loves her Frye riding boots
History:
 Grew up in Cary, North Carolina, in an old Southern family as the third-youngest of seven children; spent her childhood hunting with her brothers, attending an all-girls' school, and taking trips to the beach
Studied Journalism at UNC Chapel Hill; started out wanting to study editorial journalism, but was pulled over to broadcast once the department head saw her; graduated in 2007
 Started as a TV reporter at 22; successfully went from New Bern, North Carolina, to Raleigh, to Atlanta, in just six short years
 Awarded two Emmys and a number of awards for political, combat zone reporting
In late 2013, moves to Los Angeles to work at WEND-TV; starts to miss home
WORTH NOTING
Harper is an occasional user of Xanax in order to control recently-surfacing but infrequent panic attacks due to homesickness and a general feeling of anxiety. She hasn't told a single person about her panic attacks--not even her family.