Name:
Jacob Lee Johnson
Age:
20
Height:
five foot ten inches
Weight:
145 pounds
Eye color:
Blue
Hair color:
Brown
Likes:
-Hunting
-Shooting
-Fishing
-Drawing
Dislikes:
-Math
-Science
-Spinache
Fear:
Jacob fears that he's going to loose everything he cares about, and he wouldn't be able to do anything about it.
Personality:
Jacob is a very quiet guy. He tends to be alone, unless he's around his cousin, Andrew. Jacob is friendly, and very trustworthy and is often found helping people with their problems, but never talks about his problems. He bottles his problems up inside and doesn't know how to talk about them. He is a firm believer on that family comes before anyone else, and helps family before the few friends that he has.
History:
Jacob is the only child to Mark and Sarah Johnson. His mother died during child birth, and his father moved in with his brother and sister in law to help raise Jacob.When Jacob was 6, his father was killed in the line of duty as a State Trooper. His uncle Mike received custody and raised him. Right after his father's death, Jacob wanted to learn how to shoot, so his uncle taught him. When he was 8, he entered his first ever World Youth Rifle Championship, and placed 4th. When he was 9, he won his first World Youth Rifle Championship, at the same time, his cousin Andrew won his first World Youth Motocross Championship. The next three years, Jacob won the championships again, setting the record for the most consecutive championships, at five. Andrew won three of the four championships in motocross, setting the record for the most consecutive championships, which is three. After their first tournament, their town of Laporte became know, and shooters and racers all over came to visit.
When they were 14, Jacob was about to start the semi finals to work on his sixth championship, when Andrew was hit by a car, and was paralyzed waist down. Jacob dropped out of the tournament, without question. After that, Jacob and Andrew was never seen nor heard at the tournaments again. Everyone wondered why Jacob dropped out, but never asked. Jacob and Andrew were still known in the tournaments, both hold the most consecutive championships. Jacob took care of Andrew, helping him when he needed. They still went to school like normal, and the town was still visited.
Life was pretty much normal after that, until the object fell from the sky. Shortly after, both Mike and Donna were infected with the virus, a couple weeks later Mike died from the illness. though Donna was sick, she still went to Pittsburge to help out as much as she can. They never heard from her again. Jacob and Andrew remained at home and took care of the house. When the aliens invaded, Jacob and Andrew went down to the bunker, that was built into the rock underneath their home. When everything went quiet, they returned to the house and went like nothing happened, occassionally killing a Brashadie. They were determined to stand their group.
Other:
Jacob wears a challenge coin around his neck. The challenge coin was give to him by the chief of the state police in pennsylvania, when his father received a medal for heroism. He wore the coin ever since he received it, and never takes it off. Jacob's father bought him a Heckler & Koch G36K rifle, and a Colt M-4 rifle for his birthday when he was old enough. When Jacob was 8, he received the Colt M-4 rifle, and when he was 11, he received the Heckler & Koch G36K rifle. The bow that Jacob used to win his first and second archery championships was hand-made by Andrew as a gift, and was made from Cocobolo, an expensive exotic dark wood. When Jacob and Andrew were 15, they both received a Remington 700 VLS 308win for their birthdays, they hunted that christmas' turkey with them. They were able to tell whose rifle was which because their names were engraved on the stock.
Jacob owns 8 Siberian huskies, but of the either there are two that are his favorites and he usually is found with. Joel, which is black and white, with brownish-red mixed in. There are brownish-red circles around her blue eyes. The other one is Skittles, which is greyish-white with brownish-red fur swirled on her. Though Joel and Skittles are his favorites and the different ones, the other six are the usual black and white furred dogs. He treats all the dogs the same, and feeds them the same thing.
The coin Jacob wears around his neck.
This is Joel.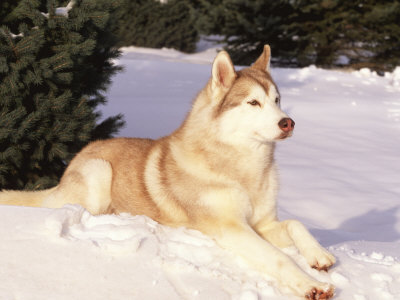 Here's Skittles.