theme song
Who is the fairest, of them all?

You are...for now...

"For now."

The Queen's voice boomed in the echoing chamber, causing a ripple to go through the otherwise calm liquid that made the mirror's surface. Her annoyed tone demanded an answer to this statement, and the mirror kept itself from sighing as it went on to explain.

"A child was born this morning with this birthmark-"

The surface swirled, showing the baby and honing in on the birthmark, it was in the shape of a flower.

"-she is destined to surpass you. She is destined to take your place."



The Queen's temper rose, and with it the tension in the dank room, making the guards outside of the room uncomfortable. She turned away from the mirror, swiftly exiting the room, shouting as she went.

"I WILL NOT STAND FOR THIS, FIND ME THE GIRL."

And at her demands, the minions of her castle scrambled to assemble an army to carry out her wish.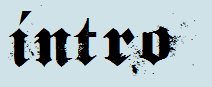 The Queen has been ruler for a very, very long time. It used to be that she was a kind a generous Queen, one who gave to the needy, took care of her people, and worked herself to the bone for them. She was the peaceful sort, one to negotiate rather than battle, but she could not stay that way forever when a neighboring kingdom declared war to take over her land. The neighboring kingdom saw her as weak, and for that her people suffered. The Queen was desperate, her measly army decimated. It drove her to take grave measures, delving into a dark magic that she did not fully understand. Deep in her dungeon's libraries she discovered a mirror the likes of which none had seen for quite some time. It spoke to her, she listened. It told her anything she wished to know, even the future, and it told her how to prevail.

The Queen used this new knowledge to cast a spell on her fallen army, she had them resurrected. And from the ground they rose as much tougher and scarier men, they had no need for breath, nor water, nor food. With her new dark magic she produced spies so she could see everything. With this new army the Queen turned the tides and enslaved the neighboring kingdom, absorbing it and resurrecting the men her army felled, adding to her number.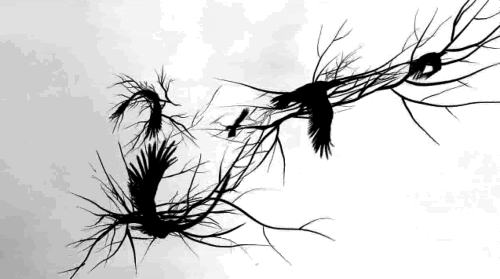 But all of this magic came at a heavy price, and she found her body aged quite a number of years; in the body of an old woman at the young age of twenty five. This horrified her, and she raged at the mirror for not warning her of this. She asked it how she could gain back her lost youth, and it replied that such a thing would require the sacrifice of a young maiden. The Queen was horrified, and did not speak to the mirror again for quite some time. She worked on rebuilding the damage done to her land, and the land she had gained, wanting her people to prosper. But unrest was brewing, the citizens did not like the new army, it frightened them, and the Queen herself was dying more each day. Again she grew desperate, her work not yet done. She used that as an excuse for her first victim, and the next, and by the next she did not need an excuse, for she was Queen. You see with each maiden's blood that she bathed in she grew more beautiful, but also grew less human. The Queen had the mirror placed in her throne room, and with its information she added two more kingdoms to her land. Her consideration towards the common people dwindled to next to nothing; those who obeyed were allowed to live, while those who disobeyed were made an example of. Her kingdom thrived however, and the nobles got to reap the rewards for this.

When one day the mirror bore news of her demise, the Queen took every measure to counter it. The mirror prophesied that a baby girl with a special birthmark was born to dethrone her, and when her troops could not find her she had each newborn baby girl in her land killed. She also sent troops to demand the newborn girl with the special birthmark of the only two free kingdoms left standing, and when they refused she went to war with them. The newborn girl turned out to be the new princess of Ebone, one of the two kingdoms left standing. The King of Ebone had his daughter sent far away by his own sorcerer so that she may be safe. These two kingdoms have held her off for quite some time; the war still goes on today, twenty years later.
---
---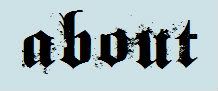 There have been roleplays dealing with fairytale wars and Alice in Wonderland; this is not really like them. This is more of a

fiction

wars type roleplay, as it involves embellished elements from historical figures, urban legends, and works of literature like the Picture of Dorian Gray. This roleplay does have fairytales and Alice, but also all the previously mentioned elements plus some, mixed together, including Wizard of Oz.

The setting of this world is a bit of a mix also. Steam power is being newly developed and used, and so there are a few contraptions that are mechanical, fewer still that the Queen herself does not control. There are no guns, but the architecture of homes and clothing has evolved into a bit more of a Victorian style for the upper class and nobles. The lower class people still appear to be living in renaissance condition and clothing. Largely this world is set in a fantasy setting, races are many, and are listed in a separate thread.

Now, all of that being said, this roleplay will be rather gruesome and gritty, lots of blood and possible character death. If you put your character in a situation where they will die, guess what? We are going to play this logically and your character will die. Longstanding war has made everyone weary and has put a rather dim view of life in the eyes of those involved, there are no innocent preteens wandering around getting themselves into lighthearted shenanigans in the forest. If a kid is dumb enough to do that, or anyone for that matter, they are probably dead, especially since I hear the Gingerbread Witch likes to eat people. Women in this roleplay are in quite a bit of danger from the Queen and her son, they don't go wandering around on their own unless they can kick some serious ass, and even then. Basically we are taking characters from fiction and applying them in one setting where they are the way they are because they were either made or born that way, we are also warping and designing them the way we want to play them. In this roleplay, the big bad wolf could be a werewolf.

These roles are only a suggestion or idea; by no means do they have to be part of the story. You can just make some regular human shmoe or soldier I might not accept them due to them being boring though. Use other fairytales or folklore; they are at your disposal. And guess what, you can change the roles around if you want to! If you have an idea or think it should go differently GO FOR IT. I can just npc a role I think needs filling if we don't get it filled, no big deal. A few of these I do require though (like the princess obviously), and if I put a * on the title, that just means that you must pm me if you wish to take on the character. It's only to see what you are thinking for the character and to perhaps collaborate a bit. If you have any questions or doubts about whether I may allow something or not just pm me. Never be hesitant to pm me, I love pms.
The Queen
- Bloody Mary, played by >Marionette<




*Prince Dorian Gray -

The Queen's only child and more than just a handsome face. He is also the Queen's most trusted warlords. They say he is only infatuated with himself, but others who know him better are aware that he desires someone else, even though he can have any woman he desires

- Dorian Gray, played by Nannyhap




The Cheshire Cat -

An assassin that serves Prince Dorian.

- Catherine Shea Morwood, Played by Kurokiku
The Queen's Generals
- Mordred, played by WAAAGH!
-
-
-
Nobles in the Queen's Kingdom
-
-
-
+more can be added




Rebels of the Queen's tyranny -

Not all in the Queen's land agree with her methods, in fact after her last outburst of killing every newborn girl in her land her people are quite bitter. It was the start of a secret rebellion that runs all the way to the top, as she did not even spare the noble children.

–
-
-
-
+more can be added
King from last standing Kingdom
King of Ebone-
King of Divore-
Queen from last standing Kingdom
Queen of Ebone-
Queen of Divore-




Prince or Princess of Divore or Ebone -

The Princess with the flower birthmark is twenty years old now, having grown up in modern earth, England, either as an orphan or adopted. All other princes or princesses must be over twenty-one.

*The Special one-
- Leif Roreksson, Played by Kurokiku
-
-




*The Mad Hatter –

A wise user of magic, he is the only reason the two Kingdoms left standing are able to stand a chance against the queen.

- Godwin, Played by Wudgeous


*The Seven Six Elite – Trained by the Mad Hatter himself, this team of seven six elite heroes each have a special 'talent' that they use on special missions to help the war. They are his little 'army', and answer to him, not a King or Queen. When one gets too old or dies they are replaced by another child, and have the gift passed on to them. Any of the elite not taken we will simply npc or consider newly dead or too young and in training.

Captain- Sven Engström, Played by Nannyhap
- Gregory James, Played by Missing Link
-
-
-
-
-


*The Original Captain of the

Seven

Elite - Known as Alice Liddell, she was not originally from this land, but entered through a portal from her own world. Alice later delivered the Princess with the flower birthmark to this portal and sent her through, sealing it before Prince Dorian's forces could capture her.

- Alice Liddell, played by Mrs. Nesbit




Generals from Kingdom Ebone and Divore-

Mind they could also be a Prince of Princess.

-
-
-



Magical beings -

I don't know, like a fairy or some shit.

-
-

C

haracter creation for this RP is a bit complex, or maybe the better word(s) is intricate and overly detailed. There are character classes, specializations, different races, moral alignments, and other choices. To help you, I have created multiple info pages which links can be found in the Links section above or in the OOC Tab. You have a whole load of fairytales, literature, legends, and poems to derive ideas from. Please use them! Make an interesting character and have fun with it. I don't care if little red riding hood is evil or good, just make the character how you want and we'll roll with it!



I

do prefer realistic pictures, no anime please. Illustrated is ok, but really I have a huge arsenal of gifs and pictures in my bank, so just come to me and I can get you what you're looking for no problem. And though I have said this before, I will say it again: be creative. There are too many options available, so characters should only be similar in race.



A

lso let's discuss character balance for a second. Think of a character as a six sided die. If we use a typical human as the average norm, their stats would fall into line as 3's across the board -- with a 1 & 2 = Below Average, 4's = Above Average (but nothing spectacular), and 5 & 6 = Well Above Average & Really Good.



S

o where does exceptional or perfect fit in?



W

ell this takes us well past typical human greatness and the exponentially harder to achieve 7 & 8 = Exceptional; 9 = Near Perfect; 10 = Perfect.



H

ow do you get there?



T

hat depends on your character type, (i.e.) Bloody Mary is inclined towards enchantments and spells, her physical prowess is lower. Or if you are studying in one area to become exceptional, though you will probably falter in another after devoting time and resources to one and not the other. I can help you out if you are doubting yourself on this.



U

nless you are auditioning for the role such as the ones with a * in front of them, one should consider a more mediocre approach to character creation. The upper levels are just that, the exception to the rule.



J

ust a note: though I have made a character application, you do not have to use it. Although I require the same information to be present somewhere within your sheet. So you might be better off using it anyway. Also please try to restrain from listing personality traits as weaknesses. If you really must make it so, then at least list a good one.
Code: Select all

[justify][center][size=200]CHARACTER NAME : CHARACTER TITLE (like are you the big bad wolf or something?)[/size]
[ PASTE CHARACTER IMAGE HERE ]
[size=150]"SYNOPSIS"[/size][/center]
[hr][/hr][size=150][b]PHYSICALITY[/b][/size][hr][/hr]
[u]Description[/u]
Worded Description

[u]Appearance[/u]
[b]Hair:[/b]
[b]Facial Hair:[/b]
[b]Eyes:[/b]
[b]Build:[/b]
[b]Skin Tone:[/b]
[b]Height:[/b]
[b]Weight:[/b]
[b]Voice:[/b]
[b]Handed:[/b]
[b]Body Markings:[/b]
[b]Scar Tissue:[/b]
[b]Unique Body Features:[/b]

[u]Name[/u]


[u]Nickname[/u]


[u]Title[/u]


[u]Race[/u]


[u]Visual Age[/u]


[u]Factual Age[/u]


[u]Gender[/u]


[u]Sexual Orientation[/u]


[hr][/hr][size=150][b]MENTALITY[/b][/size][hr][/hr]
[u]Personality[/u]


[u]Quirks[/u]


[u]Moral Alignment[/u]


[u]Virtue/Creed[/u]


[u]Motivation[/u]


[u]Fears[/u]


[u]Goal[/u]


[u]Likes[/u]


[u]Dislikes[/u]


[u]Strengths[/u]


[u]Weaknesses[/u]


[hr][/hr][size=150][b]ARMAMENT[/b][/size][hr][/hr]
[u]Head[/u]


[u]Neck[/u]


[u]Chest[/u]


[u]Back[/u]


[u]Arm/Shoulder[/u]


[u]Right Hand[/u]


[u]Left Hand[/u]


[u]Right Accessory[/u]


[u]Left Accessory[/u]


[u]Waist[/u]


[u]Legs[/u]


[u]Feet[/u]


[hr][/hr][size=150][b]COMBAT PROWESS[/b][/size]
[center]Rating System
[b][Perfect] - [Excellent] - [Good] - [Above Average] - [Average] - [Below Average] - [Poor] - [Very Poor][/b][/center][hr][/hr]
[u]Combativeness[/u]
[b]Hand-to-Hand Combat:[/b]

[b]Melee Combat:[/b]

[b]Armed Combat:[/b]

[b]Magic Combat:[/b]

[b]Mounted Combat:[/b]

[u]Racial Abilities[/u]


[u]Natural Talent[/u]


[u]Spells/Powers[/u]


[hr][/hr][size=150][b]EQUIPMENT[/b][/size][hr][/hr]
[u]Items[/u]


[u]Memorabilia[/u]


[u]Accessories[/u]


[u]Weapon[/u]
[b]Weapon Name:[/b]
[b]Weapon Type:[/b]
[b]Material:[/b]
[b]Ammo:[/b]
[b]Length:[/b]
[b]Weight:[/b]
[b]Weapon Description/Info:[/b]

[b]Weapon Name:[/b]
[b]Weapon Type:[/b]
[b]Material:[/b]
[b]Ammo:[/b]
[b]Length:[/b]
[b]Weight:[/b]
[b]Weapon Description/Info:[/b]

[b]Weapon Name:[/b]
[b]Weapon Type:[/b]
[b]Material:[/b]
[b]Ammo:[/b]
[b]Length:[/b]
[b]Weight:[/b]
[b]Weapon Description/Info:[/b]

[hr][/hr][size=150][b]BACKGROUND[/b][/size][hr][/hr]
[u]Kingdom[/u]


[u]Faction[/u]


[u]Marital Status[/u]


[u]Relatives[/u]


[u]Origin[/u]


[u]Social Rank[/u]


[u]Occupation[/u]


[u]Bio/History[/u]

.[/justify]
Character Mount Application
Code: Select all

[u]Appearance[/u]
[b]Hair:[/b]
[b]Eyes:[/b]
[b]Build:[/b]
[b]Height:[/b]
[b]Weight:[/b]
[b]Body Markings:[/b]
[b]Scar Tissue:[/b]

[u]Name[/u]


[u]Nickname[/u]


[u]Race[/u]


[u]Age[/u]


[u]Gender[/u]


[u]Abilities[/u]


[u]Skills[/u]


[u]Equipment[/u]


[u]Accessories[/u]


[u]Bio/History[/u]
Credits are due to the following for ideas, help, and inspiration. Gifs and art not done by me, credit goes to artist, but editing and font pictures are mine.

Historical Figures-

Elizabeth Bathory, 'The Blood Countess'Bloody Mary

Books-

The Grimm's FairytalesThe Picture of Dorian Gray, by Oscar WildeAlice's Adventures in Wonderland, by Charles Lutwidge Dodgson under the pseudonym Lewis Carroll

Media-

Snow White and The Huntsman, Director Rupert SandersThe Duke of Venomania's Madness, Vocaloid's Kamui GakupoThe Wizard of Oz, Directors King Vidor, Victor Fleming, Mervyn LeRoy

Roleplaygateway Users

Crooked ThoughtsViceVersusqbsuperstar03✿◕ ‿ ◕✿
-I do take first come first serve into consideration. But if I end up with two who want the position I will take the better profile.

-This is obviously a better quality roleplay than your run of the mill semi-literate kawaii neko desu rp, I expect you to have skills that match that. I like quality over quantity.

-Please read all of the information I put up, I worked hard, so you can at least pay me that much respect.
This rp will be as
Adult
as we can get it while still obeying the rules set for this site. Mature audiences only please.
Taking place in...
0 posts here • Page 1 of 1
0 posts here • Page 1 of 1
Arcs are bundles of posts that you can organize on your own. They're useful for telling a story that might span long periods of time or space.
There are no arcs in this roleplay.
There are no quests in this roleplay.
Here's the current leaderboard.
There are no groups in this roleplay!
Welcome home, Promethean. Here, you can manage your universe.
Arcs are bundles of posts from any location, allowing you to easily capture sub-plots which might be spread out across multiple locations.
You can create Quests with various rewards, encouraging your players to engage with specific plot lines.
Settings are the backdrop for the characters in your universe, giving meaning and context to their existence. By creating a number of well-written locations, you can organize your universe into areas and regions.
Navigation
While not required, locations can be organized onto a map. More information soon!
There are no groups in this roleplay!
By creating Collectibles, you can reward your players with unique items that accentuate their character sheets.
Once an Item has been created, it can be spawned in the IC using /spawn Item Name (case-sensitive, as usual) — this can be followed with /take Item Name to retrieve the item into the current character's inventory.
Give your Universe life by adding a Mob, which are auto-replenishing NPCs your players can interact with. Useful for some quick hack-and-slash fun!
Mobs can be automated spawns, like rats and bats, or full-on NPCs complete with conversation menus. Use them to enhance your player experience!
Current Mobs
No mobs have been created yet.
Locations where Mobs and Items might appear.
You can schedule events for your players to create notifications and schedule times for everyone to plan around.
Add and remove other people from your Universe.
The Forge
Use your INK to craft new artifacts in The War of Bloody Mary. Once created, Items cannot be changed, but they can be bought and sold in the marketplace.
Notable Items
No items have been created yet!
The Market
Buy, sell, and even craft your own items in this universe.
Market Data

Market conditions are unknown. Use caution when trading.

Quick Buy (Items Most Recently Listed for Sale)
None
Discussions
Topics

Replies
Views

Last post
Most recent OOC posts in The War of Bloody Mary
There have been no posts in the OOC topic for this roleplay!