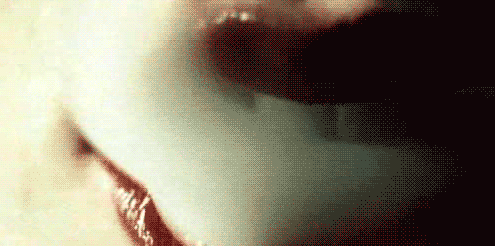 "They say if you speak her name thrice in a mirror, you shall be her next sacrifice."
Vanity-Christina Aguilara
---
---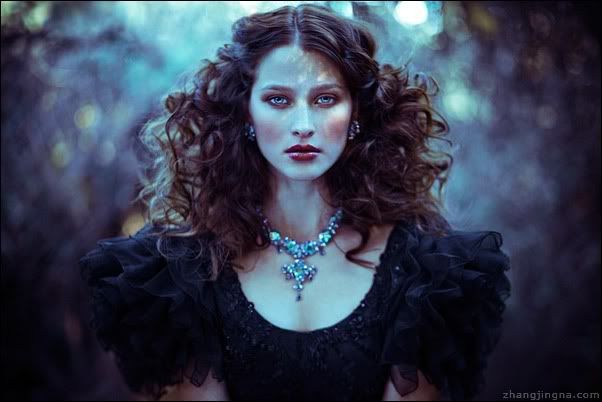 Description
Worded Description
Appearance
Hair:
Dark borwn curls ar perfectly maintained and rest on her shoulders.
Eyes:
Royal blue orbs that used to hold warmth, but now only reflect cold.
Build:
An hourglass shape with slightly taller than average height.
Skin Tone:
Ivory
Height:
5' 7"
Weight:
125 lbs
Voice:
One of those deeper sultry voices that are considered alluring
Handed:
Left
Body Markings:
None
Scar Tissue:
None
Unique Body Features:
Her skin appears a bit too flawless, there is magic behind her looks.
Name
Mary Gray
Nickname
Bloody Mary
Bloody Mary is her name to those who do not serve her. And she has developed into a very real scary story to tell the children at night.
Title
The Queen
Race
Human
Visual Age
27 or so
Factual Age
Over 300 years
which means 3,600+ maiden sacrifices so far
Gender
Female
Sexual Orientation
She obviously had to lay with a man in order to make Dorian. But since then she has found her appetite extends only to the sacrificial maiden.
---

---
Personality
Queen Mary has become a rather reclusive woman the past decade or so, but still makes a yearly appearance around her kingdom's prominent cities. Her castle is her base of operation, and from there she plots and converses with her mirror. No one will vouch for her having an even temper, in fact her temper can rise very quickly, but also go away just as fast as it came, an eerie transition from calm to wrathful and then back to calm. But no matter what her mood is, her mind remains a calculative and intuitive machine that can run a huge country without the aid of a supervisor. One can not deny that from her, as bad as she is, she is rather impressive. She gets things done with a restless efficiency that would tire most out by half the day. But not Mary, oh no, everything must be in order and perfect, because perfection matters above all else. Her favorite perfect thing is herself, to whom she believes to be the single most perfect being in all the world, only rivaled by her son; whom she doesn't mind being so good looking, on the account that he did come from her womb, so it stands to reason that he would have to be perfect. If you can't tell by now, then allow me to clue you in, the Queen is rather egotistical. She has a god complex that gives her obsession with appearance wing.
With things that the Queen finds not perfect, she immediately destroys it. Not a speck of dust on her things is allowed, mistakes are not tolerated, and order must be maintained. Accidentally spilling the tea around the Queen could mean your death depending on the time of day. Discipline is highly valued in her castle, and she won't think twice about ordering someone's death; she'd do it herself if it were not for the risk of getting blood on her clothes. You see everything has its place, and hers is on the throne of perfection. Each month each city or village in turn get to pick a maiden to send to the Queen as sacrifice. Really the women she sacrifices on a monthly basis should be honored; her death helps along the natural order of the countryside, and keeps the Queen beautiful and young. She makes sure the woman knows this too, spending time with her and calming her down. She takes at the very least two weeks to pamper the girl before she does the deed. She genuinely wants her to know that she appreciates her sacrifice, and believes that each girl she takes simply becomes a part of her. The relationship becomes a bit needy even, as she seeks the approval of her sacrifice, wanting them to acknowledge her as great. Mary will use just about any method to
brainwash
convince the girl too. The Queen even goes so far as to reward the city or village for its tribute. And each year rewarding her kingdom with a grand festival, but again, for the past decade the Queen has not attended this festival, as she grows impatient with the war. It lasts about five years longer than she had intended.
There seems to be a bit fo a fear running through her having to do with her own vanity. If she sees so much as a wrinkle she panics. She is her people's God in all respects (at least in her mind), so she holds herself to looking and being perfect absolutely one hundred percent of them time. When it comes to others she has almost no emotion, but for herself, a fiery determination to be Godly, everything centers around herself. If she shows you compassion, it is for her own gain. Sadly this is true even for her own son Dorian, even if he does get quite a bit of special treatment. She says she loves him, and maybe that is true, but she can no longer love any but herself properly. She has lived too long, and become too callus to love the way normal people do. She shows her love by allowing him to live, and each day her subjects are alive, they are encouraged to see it as a gift.
Quirks
The Queen is a total drama queen.
She almost seeks the approval of the woman she sacrifices each month.
She might be slightly OCD.
She is obsessed with her own reflection, and stares at a Mirror in her free time.
Moral Alignment
Lawful Evil
Virtue/Creed
"All bow down to me eventually. For I have become something that far surpasses any."
Motivation
At first it was for the good of her people, a noble cause surely, but then she lost that motivation as time went on. She drew in another purpose as she became drunk with obtaining youth an beauty, greed became her motivation, greed and vanity.
Fears
Ugliness- She fears turning ugly, and dislikes ugly things.
Getting old- She refuses to age in the slightest physically.
Dissaproval- She genuinely wishes to be thought of as a God, to be seen as right. And so it burdens her heart that there are those out there who think ill of her.
The girl with the flower birthmark- The Queen refuses to acknowledge this girl as a threat, but really she is petrified of her. So far the Mirror has always been correct, it has no reason to lie, which makes the fear very real. She'll do anything to kill her.
Goal
To conquer and rule for all eternity.
Likes
Beauty- The Queen certainly has a sense of style, and she likes to be surrounded by things that reflect that. People who appear before her are also required to be presentable at the least.
Dorian- She likes him as much as she can possibly like another besides herself.
Rain- It leaves the air smelling very clean, but she refuses to get wet because of it.
The Maiden Sacrifice- She has a special relationship with the maiden in her mind.
Lavishness- She
is
a Queen, remember?
Praise- Oh how she loves to be praised, complimented and worshipped.
Dislikes
Ugly- You ain't got no alibi you ugly, ugh ugh, you ugly. "Ew, kill it."
Food- She has to eat, but unfortunately no matter what she eats, even if it is cake, it tastes bitter. She had numerous chefs killed before she figured it was just her tongue not reacting properly. Now she must force herself to eat.
Chaos- She won't stand for anything chaotic or untidy.
The Mad Hatter- And guess who fits the bill of 'chaotic'. And she thinks he is ugly.
Strengths
Enchantments- Her dungeon turned out to be chock full of useful scrolls. She has a few powers up her sleeve, most notably the power of contract. She had to make a few deals to gain her power. As her magic has a price.
Intelligence- She runs a huge country, keeping it in balance and directing a war. All of that takes a few smarts don't you think?
A Black Heart- You can not bribe her with anything, and she has no restraints to get what she wants, no guilt.
Weaknesses
Physical- Physically she is not the strongest at all. A sword through her stomache would end her.
Vanity- She'll do anything for her looks, and being ugly frightens her.
Irrationality- She has lost touch with people in general, being alive for so long and keeping to herself, she is rather disconnected to them. She has also been in her own head for too long, she'll demand the impossible without thinking twice of what it would take to meet that demand. She can be a bit unrealistic in her thinking.
---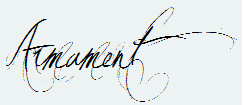 ---
She does not do battle, rather she acts as its architect. Armour is unnecessary
---
Rating System
[Perfect] - [Excellent] - [Good] - [Above Average] - [Average] - [Below Average] - [Poor] - [Very Poor]
---
Combativeness
Hand-to-Hand Combat:
[Average]- Maids and butlers have found out the hard way that the Queen's nails are very sharp. She stronger than an average woman, but would not stand a chance against a man. Of course her guards would take care of any who ever meant her any harm.
Melee Combat:
[Below Average]- She is feisty enough that she would swing a sword at you if you came at her, or pick up a candle stick or fork. But she has no training in combat.
Armed Combat:
[Very Poor]- Mary probably wouldn't be able to hold up the armour.
Magic Combat:
[Excellent]- She has raised an entire army of undead, you tell
me
if she is any good. The way she does combat is very indirect however. And she would not be able to defend herself in any way.
Mounts:
[Very Poor]- She does not like mounts, and won't ride one.
Spells/Powers
Binding Contract
-[Perfect]- Each soldier in her army signs a contract that dooms them to become one of her undead legion when they take their last breath. There is no messing up this spell.
Cauldron of Shadows
-[Perfect]- In her throne room there is a cauldron filled with black swirling mist. She need only toss a critter in there, and they will crawl out, now permanently her little spy. They transmit words that others speak directly to her mind. The guards shiver to think what she did, or who she sacrificed to get such a cauldron.
Fountain of Youth
-[Perfect]- A spell that renews her each month. It involves sacrificing a maiden and draining her blood, using it to bathe and drink.
---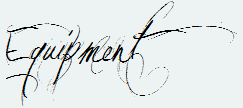 ---
Items
Varies from crown to jewels and accessories.
Memorabilia
none
Accessories
many
Weapon
Weapon Name:
Mirror
Weapon Type:
Magic
Material:
It hangs on the wall, it's reflective surface is not what other mirrors are made of. Instead it is like a pool of water, rippling when it speaks. Since it is not of glass, it can not be broken.
Ammo:
Knowledge
Length:
two feet by two feet
Weight:
strangely it hardly weighs anything at all
Weapon Description/Info:
It is a mirror that knows quite a bit about everything. It can see into the future and past. For a long time Mary has wondered if the Mirror were alive, but it says that it is not.
---
---
Kingdom
The Queen Mary's Kingdom
Faction
Queen Mary's Kingdom
Marital Status
Single
Relatives
Son - Dorian Gray
Mother - deceased
Father - deceased
Husband - deceased
Origin
Speculum city
Social Rank
God
Occupation
Queen of her Land
.