---



they were an atom bomb waiting to off. a bunch of misfits, broken people attempting to make their way through life. the only thing they had in common was their love of partying, but it brought them together as friends when they first met. of course, it didn't last. friendships turned to relationships turned to bitterness turned to strangers all over again. some tried to get their lives together all over again. others let their lives fall apart even more.

after two years, they're spread across the globe. but for whatever reason, they all find themselves back in town. somebody suggests they all meet up again. for old times sake, they say, a party planned for one last hurrah. but when they arrive at the host's apartment, the host, lauren, is noticeably absent.

it's just after midnight when they find the body.

the police is called, the party having come to a sudden and unpleasant halt. as if it isn't bad enough, they all have secrets they want to hide. some of them are motives, some are illegal secrets, and some who threaten their perfectly constructed life. and the police immediately suspect foul play from within the group. the detective knows they all have something to hide, and he's determined to find out what.

the group don't know if the threat comes from within the group or not. they don't know which is better. because for all the bad blood between them, they can't wrap their head around the thought of one of their former friends killing someone. but if it's somebody else, that means that they might all be targets. but can they figure it out before the killer strikes again and without the detective finding out their secrets?



rules;

first things first, a reminder that god-modding is forbidden. god-modding typically means controlling a character without their player's permission. so when in doubt, ask. romance and violence are pretty much a given for a drama-driven rp like this, but keep it within site rules. most importantly, if things get steamy, either fade to black or bring it off site. there will be adult themes within the rp. if the content veers into uncomfortable or distressing, please PM me and we can work around it or i can ask other players to alter as necessary. please keep the drama to the ic. any issues arising among members of the rp should be dealt with over pm. reservations go in the ooc as they're easier to keep track of. real face claims only, please. characters can be as old as you like, but must be and must appear to be over 18. you have 48 hours to submit a WIP. that WIP can be a blank sheet, i just want something in to know you're still on board. you will then have 5 days after submitting your WIP to finish your character. i will grant extensions as long as you pm me. any further questions or issues, please pm me! i don't bite, promise. when reserving, i'd like your character's face claim, a 250px wide image of said face claim (don't worry if you can't find one, i'll figure something out :D), their speech colour, and a brief description of their history with the group (take a look at my character for inspiration!)

i have set up a discord server for chatting and discussing relationships! you aren't obliged to join, but trust me, it's so much easier when it comes to pming about relations!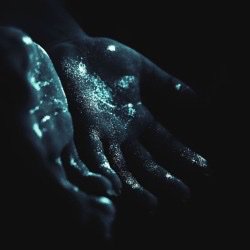 soren bowers - 25 - josh ramsay - icat -
#4d5676
soren and lauren dated for a while when they were all still friends. but it ended badly, with lauren breaking soren's heart entirely. as a result, he hooked up with another of the group a number of times in an ill-fated attempt to get over her. then his musical career took off, and he left them all behind without ever looking back.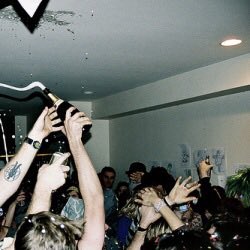 rebecca cruze - 24 - emily rudd - maci-care -
#D02090
&
#EF86A8
Rebecca Cruze was what she would be considered the "fun/wild one" of the group, or just the ditzy blonde at times. Always doing some dumb thing whether it was a dare or to prove someone that she could do it. She was one to be friendly with most people, but she was the closest with the ones in the group. Rebecca has been known to quickly hook up with people, not caring about their gender or if they were in a relationship or not, which sometimes led to drama. Though over the years only one person really caught her heart, especially after her car accident. She quickly left town after graduating without much of a plane besides wanting to travel around and ultimately ended up settling down in London.
Kyle Monahan - 25 - andrew garfield - wolf's bane109-
#063A67
Kyle was usually the odd one out in the friend group when they were younger. He was the nerdy, know-it-all kid in class, as well as the group. He stayed that way until he graduated high-school and left to study in law, but ended up becoming a cop, and one of the best the force had ever seen. One of the first cases he had, when he moved back home, was ironically the death of Lauren, and know he has to figure out who did it and he doesn't like who the immediate suspects are..
Erin Monahan - 25 - lynn gunn - wolf's bane109 -
#800000
Unlike her brother, Erin was always one of the ones to stand out in the crowd, even back in school. While he stood in the shadows and had no social cues or skills, she had everything he lacked. From being well known to having friends, to knowing how to let loose and just enjoy life, something her brother never exactly understood. While everyone had moved away or left, Erin decided to stay in the city and become a bartender, might as well do something you were good at, and seeing how one of her skills was alcohol she figured it was her best shot. Everything was fine until the party happened, and when people started asking where Lauren went, people began to question everyone. Now Erin doesn't know if it was the right choice to have stayed, or if she should have left all those years ago.
Joseph Parker - 26 - Cody Christian - Sunshine and Whiskey-
#7F9A65
Joseph was accepted late into the group by Lauren, who listened to his background and thought he'd be a perfect addition to the group. Although his background is ultimately unpleasant, he has enjoyed being in the group, getting to know everyone and even getting to know Lauren, whom he hooked up with once while she was in a relationship. Joseph didn't graduate high school but didn't drop out, he's currently getting his GED but is unemployed. He does have a side business, which is an illegal one.
Ashleigh Myerson - 25 - Alisha Boe - Sunshine and Whiskey -
#B19CD9
Ashleigh is the socialite of the group and also the princess of the group. She has always been one of the ones to defend her friends at any cost and have spoken up whenever they were in trouble. Even if that meant mentioning who her father was or even flashing a few bills at someone. Either way, she has had the groups back more than once but doesn't hold that over their heads. No matter how many she has thought about it. After high school, she left to attend NYU to studying criminal justice and now, she's on her way to becoming a lawyer.
Nathan Miller - 26 - Liam Hemsworth - nonconformingrole -
#D6CF13
Nate was always the life of the party- he was willing to do just about anything, any time, for any reason. King of dares, Nathan has done enough stupid tasks to last a lifetime. He's having a hard time adjusting to adult life, however. He can't seem to hold down a job, can't keep a relationship for long, and just generally can't seem to get his life together.
Arisa Winston - 24 - AnnaSophia Robb - Zodia195 -
#0D5C91
-
Arisa aka Ari isn't part of the group at all. She didn't even live in the area the group lives in until she was 12 when she moved in with her aunt and uncle. Even then she was home-schooled until high school and went to private school during that time. In college she studied criminal justice, having wanting to be a cop since the age of 12. This is her first murder case. Behind her 'doll-like' appearance though is a beast who always craves justice above all else. She's fiercely protective of those she cares about, and this includes her fellow detective, Kyle since they work with the same force. Don't ever ask about her childhood though, she won't tell you a thing. Needless to say it's very tragic. Only people who know her past are her aunt and uncle and her first cousins.
Alexander Yang - 26 - Godfrey Gao - Bayonet RPG -
#4e3475
Alexander 'Lex' Yang had a hard time adjusting to life in the United States after moving to NYC from his hometown in Hong Kong. He was treated as an outsider by most until he met and befriended the members of the group. The group provided him an outlet for his frustrations growing up in an overbearing and manipulative household, an outlet which he used readily. His rebellious party life with the group continued until the day his parents met an unfortunate end. With the responsibility of raising his younger sister Lex distanced himself from the group as he tried his best to properly raise her. Two years have passed since then and now Lex has a stable job and is supporting his sister in her college studies when he gets a sudden invitation to meet with the group once more. No longer being as burdened as he was Lex decides to meet up with everyone again. A decision he may live to regret...
Khepri Mahajan - 26 - Naomi Scott - .euphoria. -
#C4A7CF
The golden girl. Khepri was always seen as the 'perfect' girl to most of the outside world, the perfect daughter, the perfect student, the perfect girlfriend, unable to do anything wrong because of her family name even with the friends she surrounded herself with. Below the surface of this 'perfect' facade, was a girl who always dreamed of leaving her hometown and her strict upbringing and never coming back, going from place to place for as long as she could without being bogged down with anyone. At first, she stayed hoping things would fall into place but after everything that's happened to her, she couldn't do it anymore. She got as far away from the city as she could and studied at the University of Amsterdam for journalism and political science and became an on-scene correspondent. She's stationed back in New York for now and her career has plateaued, nothing has piqued her interest like the hard-hitting stories that she used to do. Until now, where she just landed in the middle of the story she has been looking for.
Taking place in...
Arcs are bundles of posts that you can organize on your own. They're useful for telling a story that might span long periods of time or space.
There are no arcs in this roleplay.
There are no quests in this roleplay.
Here's the current leaderboard.
There are no groups in this roleplay!
Welcome home, Promethean. Here, you can manage your universe.
Arcs are bundles of posts from any location, allowing you to easily capture sub-plots which might be spread out across multiple locations.
You can create Quests with various rewards, encouraging your players to engage with specific plot lines.
Settings are the backdrop for the characters in your universe, giving meaning and context to their existence. By creating a number of well-written locations, you can organize your universe into areas and regions.
Navigation
While not required, locations can be organized onto a map. More information soon!
There are no groups in this roleplay!
By creating Collectibles, you can reward your players with unique items that accentuate their character sheets.
Once an Item has been created, it can be spawned in the IC using /spawn Item Name (case-sensitive, as usual) — this can be followed with /take Item Name to retrieve the item into the current character's inventory.
Give your Universe life by adding a Mob, which are auto-replenishing NPCs your players can interact with. Useful for some quick hack-and-slash fun!
Mobs can be automated spawns, like rats and bats, or full-on NPCs complete with conversation menus. Use them to enhance your player experience!
Current Mobs
No mobs have been created yet.
Locations where Mobs and Items might appear.
You can schedule events for your players to create notifications and schedule times for everyone to plan around.
Add and remove other people from your Universe.
Orphanage
By marking a character as abandoned, you can offer them to your players as pre-made character sheets.
A Detective Investigating this murder case.
The Forge
Use your INK to craft new artifacts in the way we were. Once created, Items cannot be changed, but they can be bought and sold in the marketplace.
Notable Items
No items have been created yet!
The Market
Buy, sell, and even craft your own items in this universe.
Market Data

Market conditions are unknown. Use caution when trading.

Quick Buy (Items Most Recently Listed for Sale)
None
Discussions
Topics

Replies
Views

Last post
Most recent OOC posts in the way we were
There have been no posts in the OOC topic for this roleplay!