---
---
███████████████████████████████████████████████████████████████████████
---
---
All I want in Life
x
is true justice
Dark Side
- Kelly Clarkson
Never Say Never
- TKDz2b
Titanium
- Madilyn Bailey
---
---
███████████████████████████████████████████████████████████████████████
---
---
F U L L

X

N A M E
Arisa Claire Winston

N I C K N A M E (S)
Risa

B I R T H D A Y
October 2nd

A G E
24

S E X U A L I T Y
Straight

E T H N I C I T Y
White American

H O M E T O W N
Allentown, New Jersey

H E X
#0D5C91
---
---
███████████████████████████████████████████████████████████████████████
---
---

S T Y L E
Even as a kid Arisa wore long sleeves and pants a lot in order to hide the bruises that were her constant companion. After moving in with her aunt and uncle, her wardrobe did have more color to it, but she remained very much a tomboy all the way through to adulthood and her wardrobe reflected that with jeans, shirts, and mostly blues for coloring. Every now and then she would dabble in other colors to fit in her surroundings more. She was never a girly girl and hardly wore make up, except for special occasions. Also, her hair is very low maintenance, it's either down straight or in a ponytail. She keeps it long on purpose too because having it short brings up sad memories.

H E I G H T  & W E I G H T
5'4", 125 lbs

A P P E A R A N C E
One look at Arisa and you'd never guess she was a cop or even tough for that matter. While slim in nature, she's tougher then she looks. She's really toned up thanks to kickboxing and being an outdoor person. In high school she was involved in volley ball and softball and has maintain an active life style. You wouldn't know it looking at her, but she has pretty sharp senses, which come in handy when it comes to her job. This also includes a good 6th sense too. She always has a front up too that appears to be very sweet, but at work rarely smiles and can be very stoic and serious. She's more likely to be the one to interact with people on the job between her and Kyle.
---
---
███████████████████████████████████████████████████████████████████████
---
---

L I K E S
Hunting - Kickboxing - Justice - Problem Solving - Working out in general - Her job - Nuts, especially pistachios - Getting the best of others

D I S L I K E S
Being Underestimated - Losing - When a case goes cold under her watch - Those who prey on others - Alcohol - Others being irresponsible - Others interfering with her job - Heat (she hates hot weather)

---
---
███████████████████████████████████████████████████████████████████████
---
---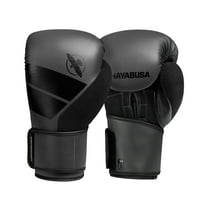 P E R S O N A
Arisa is your typical tomboy. The reason for this is she never wants to feel helpless ever again, so she tries to be as touch as she's able. She's pretty realistic though too. She knows when something is too much for her, that is as long as her brain is in control of her actions. Once her emotions take charge though, it's very hard to reason with her. This is something she's trying to improve on, but it's been a struggle since she can be very stubborn. One reason why she got into kickboxing was a way to vent her frustrations and inner demons and that has helped. Sad thing was she never realized she had been holding so much back until she joined the police force and saw the dark side of humanity once more.

Arisa loves hunting and it's something she picked up on when she was 13 and her uncle taught her how to shoot a rifle. She's also learned how to use a bow and arrow, but she doesn't use that a whole lot. And unlike some people, she genuinely enjoys her job. Nothing makes her happier then to see justice served. It's even better when finding lost children or others and returning them to loved ones. Having been good at problem solving, she prides herself on thinking outside the box too. She's definitely the type to hold a grudge though, so don't ever get on her bad side. Due to her past, she tends to become protective of those she cares for.

---
---
███████████████████████████████████████████████████████████████████████
---
---

H I S T O R I A
Arisa Winston, born Arisa Keller, had a very rough childhood. Her mother had the tendency to always fall for the 'bad boy' and this led her to getting involved with the 'wrong crowd', which would lead her to being disowned by her parents. Only person who kept in contact with her was her older sister. Her mother, named Olivia, worked several jobs to keep her afloat, and this led her to meeting Arisa's biological father, who was married when the two started their affair. Despite all of her flaws, Olivia was a very attractive woman, and Arisa's father, eventually became possessive of her. The affair was kept a secret and Olivia eventually had Arisa's older sister first, named Claire, then Arisa a few years later. Arisa's father soon turned abusive towards the three of them by the time Arisa was 2. To this day, Arisa doesn't know the true reason behind it, but believes he had mental issues and loved having power over others. Needless to say she came to hate her father. She got in the habit of wearing clothes that hid her bruises. Her own mother turned to alcohol to forget her own misery. Despite this, she still saw Arisa's father because he helped supported them financially. Only person Arisa could turn to was her sister, Claire, who was very protective of her and the two always shared a room in order to give each other comfort. However, tragedy would strike when Arisa was 12. Her father's wife found out about the affair and divorced him, taking everything with her, including her children. This caused Arisa's father to 'snap' and he came after Arisa, Claire, and Olivia. He killed Olivia without warning by strangling her, since it was the dead of the night and he had a key to their house. However, Claire, being a light sleeper, managed to hear his footsteps and woke up Arisa with her struggles against their father. Acting on instinct, Arisa attacked her father by throwing herself at him, jumping onto his back and hitting him in the head. This caused him to divert his attention to her and he ended up throwing her off him. Her father, pulling out a gun, aim to shoot Arisa, but Claire ended up coming between them and taking the bullet herself. This threw Arisa into a rage and she threw a glass vase at her father, knocking him out. She tried saving her sister by calling 911, but she died before the ambulance could arrive. The police were the first to arrive and everything was foggy for Arisa for the next few hours. The story did make local news and Arisa's aunt was contacted. Seeing that there was enough physical evidence to get Arisa's father for capital murder, she wasn't needed at the trial, and only gave testimony through a video, with her identity anonymous since she was still a minor. The detective who interviewed her took pity on her and ended up making a great impression on Arisa and even after Arisa moved in with her aunt and uncle, the two would keep in contact and she would be the person who would inspire Arisa to become a cop herself. Arisa's name was changed when she was adopted by her aunt and uncle and she took her sister's name for her middle name to pay homage to her.

Life for Arisa did get better for her, with a lot of therapy sessions to help her get over her trauma, but to this day she still has nightmares. Plus she still has this inner rage towards anyone who is a predator. She took up hunting to also help get over her fear of guns. Her aunt, uncle, and first cousins are all protective of her. Wanting to help other victims like her, she did eventually go to school to become a cop and has been working in the field for a few years now. This latest case though has brought bake all the memories of her sister's murder though and she won't ever stop until justice is served.

---
---
███████████████████████████████████████████████████████████████████████
---
---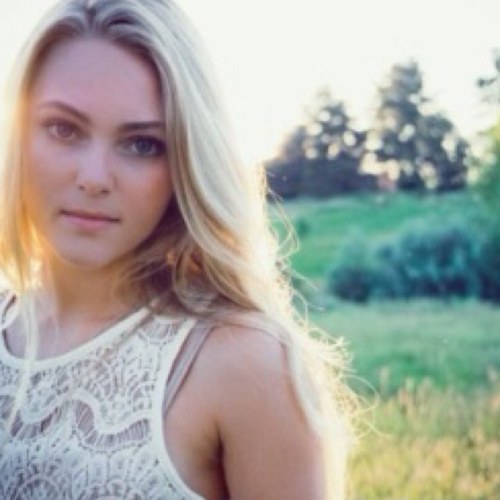 R E L A T I O N S H I P

X

S T A T U S
Single.

T A L E N T S
Thinking outside of the box, being thorough will investigating, Hunting, Kickboxing, and she still plays softball and volleyball for recreational purposes, especially when it comes time to have a game against firefighters. She enjoys the friendly rivalry between them.

S T R E N G T H S
Eagle eye vision, Problem Solving, Self-Defense, Sharp-shooter, Adapting, Controlling her emotions (for the most part). She has developed a sixth sense about things too.

W E A K N E S S E S
Stubborn, when emotions do take over, she's like a beast on the rampage, but it doesn't come out like a crazed animal, more like a vengeful silent killer. She definitely holds a grudge and when she does become consumed with something, she gets tunnel vision. She's also very protective to the point where she can become possessive.

---
---
███████████████████████████████████████████████████████████████████████
---
---