A N N A M A R T E L L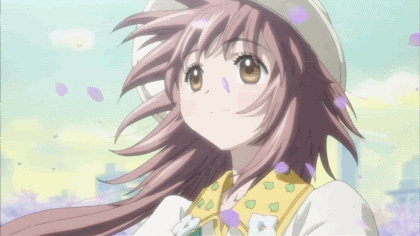 //
the french immigrant who believes everything has beauty in it
\\
"Même les choses les plus petits ont la beauté en eux."
"Even the smallest things have beauty in them."
Name
: Antionette Ninon Martell
Nickname
: Anna
Age
: 14
Gender
: Female
Species
: Human
Personality
: Anna is a very caring person. She makes sure that those around her are comfortable, and that nobody feels down in any way. She is open and accepting to everyone, and she is very kind and generous. She always tries to look for the beauty in everything around her. Because she prizes her voice for singing, she uses sign language to communicate.
Height
: 5"7
Weight
: 183 lbs.
Hair color
: Light Caramel/Brown
Eye color
: Yellowish Brown
Other notable features
: Her hair is long and unruly; hard to care for. She also has a birthmark on the back of her neck. This may not relate to her physically, but she has a pet bird named Dior (gold in French; bird in her avatar pic).
Whimsical or Wayward ability
: Luring Song (when she sings, she attracts both animals and humans alike); wayward.
Likes
: music, singing, birds, sunny days, chocolate, Dior (her pet bird)
Dislikes
: thunderstorms, dogs, witches, rude people
Fears
: Thunderstorms
Bio
: Anna had a normal childhood. She wasn't treated wrongly, neither has she been hated by a large amount of people. She was quite well-known as a vocal performer in France, but stopped performing when she turned 13. People missed her abscence, but moved on with their lives. Anna and her parents came to America to enroll her in a boarding school. But, the car they used to get to the school after the plane landed had crashed. Anna was the only one who survived. She was devastated, and wondered into the woods nearby. She's been living on her own in a small abandoned cottage for about a year someways near the residence, but far enough for both her and the other children not to know either places existed. She's taken care of the flowers and plants around the cottage, and has fixed it up to her liking, so it looks like a beautiful field of flowers surrounding her temporary home.
Face
: Kobato (Kobato)