---
---
"I can turn nightmares into reality, and reality into a nightmare."
---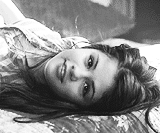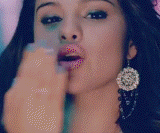 ---
---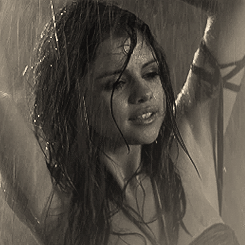 | Full Name |
"Yeah, it's weird, but whatever." Bellatrix Circe Valentine [ Bell-uh-tricks | Ser-see ]

| Nickname |
"I'm not your baby." There are a million and one ways to shorten Bellatrix's name, and she loves them all so she doesn't really mind what you call her. Some of the more common nicknames she gets are Bella or Belle. Others call her Trix, and it's actually a good nickname, because she'd tricky and mischievous. Only people who are close to her, such as he sister, can call her Trixie. If you call her this and she doesn't yell at you, you know you're important to her. It's a privilege she doesn't give to many. A lot of people in the witch world call her Circe or Circ [ sers ] because it's the name of a famous sorceress in Greek mythology and witches tend to re-use names a lot. Finally, a few people just call her Bee. Her mother used to call her Bumble-bee, but this is a name reserved only for her mother, or December. The only names she doesn't tolerate are pet names. Baby, babe, sweetheart.

| Age |
"I'm mature for my age." 16, going into her junior year.

| Gender |
"Fuck you." Female.

| Role |
"I didn't ask for this power." Witch | Girl 2
---
---
| Eye color |
"They're really nothing special." Bella's eyes are a deep, captivating black. The pupil and the iris are the exact same shade, making them appear endless. When she is using her Light magic, this black shimmers with a multitude of colors, taking on a startling iridescence. When using her Black magic, the black vibrates slightly, and then extends to swallow even the whites of her eyes.

| Hair Color |
"Yeah, it's natural." Most girls who have "black" hair actually have shades of brown throughout their hair, but this is not the case for Bella. Her hair is the darkest black possible, and, in some lights, you can even see tones of sapphire or a dark green to it, because of the way the light hits it. It's not a brown-black, it's a blue-black. This, paired with her tanned skin and black eyes, gives her an exotic appearance. As if she didn't stand out enough already. It's also extremely long. A couple of years back, she cut it really short because it was beginning to be a pain in the ass, but since then, she's let it grow out, and, as it grows rather fast, it is now hanging clear down to her hips in thick black waves.

| Skin Tone |
"I was blessed." Bellatrix's skin is always slightly tanned, and, in the summertime, she tans rather easily, making her even darker. Because of her dark hair and tanned skin, people often think she's of some exotic decent.

| Height & Weight |
"I'll kick your ass if I have to." Trix is rather small, standing at a height of 5'4, with a rather small build. She'd thin, without being too thin, as she actually has some curves on her figure. She has a rounded face with large lips that make her appear younger than she really is, and rather innocent.

| Distinct Markings |
"I've got a few marks."
Scars
Bellatrix has various scars. Her most noticeable is on her left collarbone. It runs along it, and is rather large. Another, is down the left side of her back, on cutting down her shoulder blade. These are her two largest scars. Smaller scars include various small ones on her legs, and one on her jaw.
Piercings
When it comes to piercings, Trix doesn't have an overly excessive amount, but her ears are fairly full. Her left ear is pierced all the way up from lobe, along the cartilage, to helix, while her right has four lobe piercings in it. Her very first right lobe piercing always has a feather dangling from it, no matter what, while the res of her piercings are just opal studs.
Tattoos
When it comes to tattoos, Bella is very open. It used to piss her mother off, for her tattoos practically spell witch, but she doesn't care. She finds them ironic and symbolic, so she likes them. Her first is a spinal tattoo, and it's a row of symbols, each representing a planet, running from the base of her neck down to the very small of her back. Another is a black evil eye/eye of Horus on the inside of her left wrist. Finally, but certainly not least, she has various alchemy symbols tattooed in random places all over her body. Seeing as there are so many of these, she has them rather scattered, and they're all very small. Some run along her knuckles, or the sides of her hands, or her ankles. Some are in groups of more than one, others are single. She could tell you what each symbol stands for if you ask her. Witch craft is different than alchemy, but she likes the similarities between the two, and the way each symbol stands for something. Finally, only visible under the full moon, she has a sapphire blue crescent on her temple that spirals down her cheekbones and along her jaw elaborately.
---
---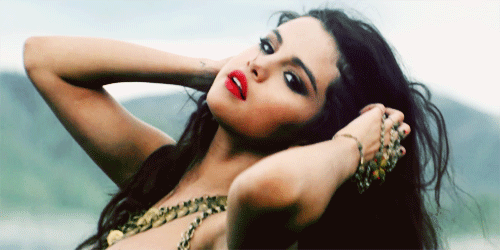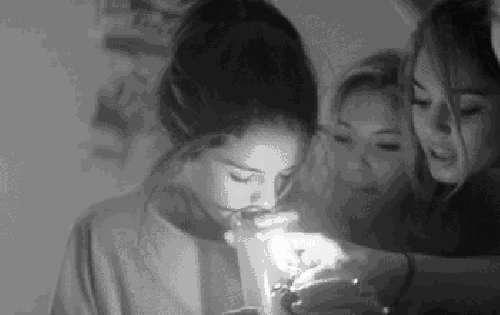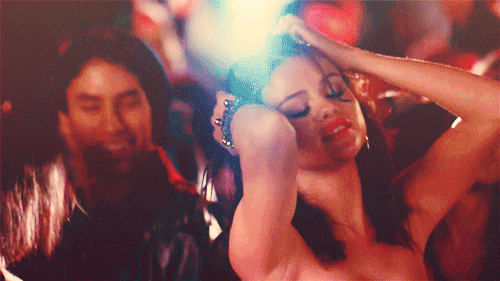 | Likes |
"I'd like you to leave me the fuck alone."
♥ Solitude
♥ Cats, she

loves

cats, and wants one
♥ Art
♥ Photography, she's always got a camera slung around her neck
♥ Parties
♥ Drugs, downers dull her powers while stimulants make them stronger
♥ Drinking, dulls her powers
♥ Partying
♥ Old music
♥ December
♥ Fast cars
♥ Fighting
♥ Bad boys
♥ Sarcasm
♥ Power
♥ Warmth

| Dislikes |
"Why the fuck are you talking to me?"
✘ Liars
✘ Posers
✘ Slobbery dogs
✘ Small towns
✘ The way she's treated at school
✘ Being a witch (sometimes)
✘ Being bothered
✘ Annoying people
✘ Sitting still
✘ Weak people
✘ Crying, she doesn't do it
✘ Being used
✘ Being pestered

| Fears |
"Never let your fear decide your fate."
☠ Love/commitment → Bellatrix is afraid of being loved, and loving in return. She's spent so much of her life rejected by humans that she's built protective walls around herself to keep their hatred out, and keep herself strong. It is hard for her to let another person see inside her, and she it deathly afraid that, once they do, they won't like what they'll see and end up just like everyone else. As such, she prefers not to love or be loved. She pushes people away when they get too close.
☠ The Dark → Belle is not only afraid of darkness in the literal sense of the word, she's also afraid of going dark. There's quite a bit of darkness in her, she can feel it, and this frightens her because she's not sure how to stop it. When she's in literal darkness, this is only worse, and so, she's afraid of when the lights go out, because she's not sure what kind of person she'll become.
☠ Being alone → While she is afraid of love and attachment, she's also afraid of being alone for the rest of her life. Trix is independent, and doesn't need people to survive, however, she is afraid of being utterly alone because she's not sure she's okay with being left alone to her thoughts.
☠ Her Power → Her and her sister are possibly two of the most powerful Witches to ever walk the earth. They contain a power that hasn't been seen in the world for ages, and this scares the hell out of her. She's not sure just how strong she is, and, seeing as she's younger, her powers are more unpredictable than December's, and she's afraid of them. They could lash out at anyone, at any moment, and she could hurt someone. Yet, what scares her is that the dark side of her actually seems to like it. She's afraid of her own strength.
---
---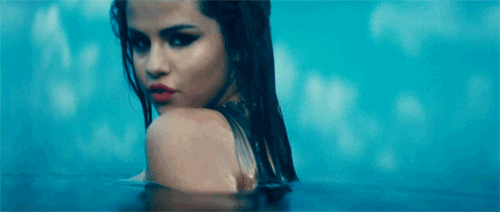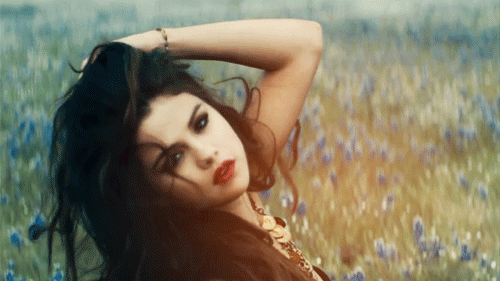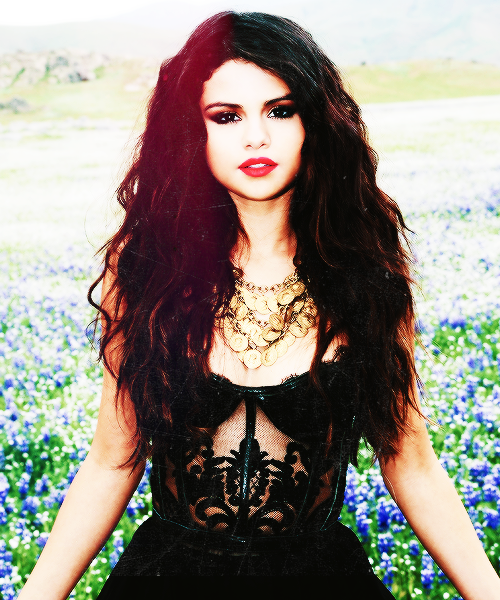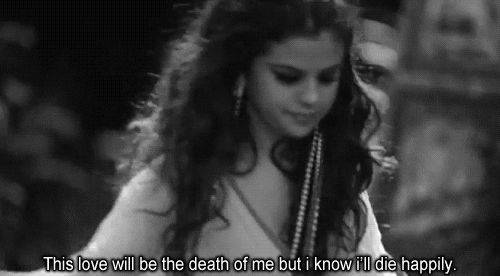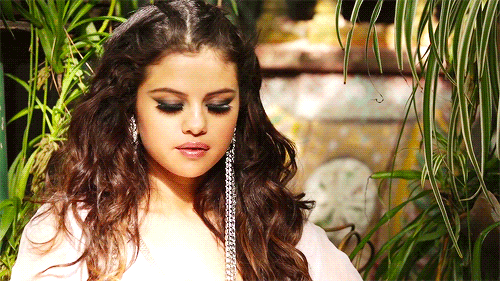 | Personality |
"If you're not going to accept me, please, leave me alone. Otherwise, you're asking to get hurt." All her life, Bellatrix had been different. She is a witch in a human's world and, even among witches she is abnormal, for she's strangely powerful. Her power is so great that, unlike most witches, humans around her can sense something off about her that they interpret as eerie, and, as such, superstition and rumor follow her everywhere she goes. She's always been an outcast, the odd one out.

As such, she likes to lock people out. It's easier than trying to make friends, because it's futile to try and be something she's not just to fit in. If the world doesn't like her, that's their fucking problem. However, keeping people at arm's length is fairly easy, seeing as she's never been in one school for more than a month in her life. All her life, the Valentine's have been bouncing about, continually skipping town, and travelling the world. Some places, she didn't even attend school, her mother taught her.

As such, Bella is quick to adapt, and has never really bothered to try to make friends, seeing as they never last long. Instead, she allies with people who are useful to her, and everyone else is treated as an enemy. She grows no attachments whatsoever. Makes no connections.

Her only "friends" are those in the magic world who can visit her no matter where she is, due to their power, however, even these are few, seeing as her mother made sure to shield them from those in the magic world who would look to use them for their outstanding power.

Her only true friend is December. Other than this, she shares nothing. She's completely under lock-and-key. She's the mysterious girl in class. The strange beauty you'd think would be hanging with the popular crowd but, for some reason, is left on the sidelines. Others describe her as eerie or strange because of what they sense coming from her, as well as because of the things she knows or can cause.

Strange things always seem to be happening when she's in a room, and she always seems to know way more about you than is comfortable. For these reasons, she is outcast, but, in all honesty, she likes it that way. She likes solitude. There's something so satisfying in not having to please anyone but yourself.

However, Belle pushes people away for another reason as well.

She doesn't want to hurt anyone. As she is the younger of the Valentine sisters, she has less control of her power, and it often slips. There is a side to her that is dark and twisted. That takes satisfaction in pain and suffering, and she's not sure what to do with this sinister part of her. It frightens her, and she keeps people away so they never have to see it, because, more often than not, it is this side that will lash out and hurt people. So, instead, she prefers to be alone.

Approach her and she treats you as an enemy. She is cold and distant, and sarcasm is her natural defense. Not the kind of funny, charming sarcasm of some. Trix can be downright cruel. She speaks her mind, but, not only that, she's cold and rude to get you to leave her alone.

However, though it's not easy, it is possible to break this through sheer persistence. If you force yourself on her enough, eventually, she'll get sick if fighting you, let you tag along, and warm up to you some. This does not mean she's making attachments, this merely means she's tired of trying to ward you off so she's letting you see who she really is.

And once you get past the mysterious, cold outside, you'll find something shocking inside.

She's a total rebel, and, even though she seems distant in public, is actually quite lively. She's always up for a good tease, and is extremely mischievous, hence her nickname Trix.

She has a way of looking into you and seeing what you want. A way of reading the most stubborn of all people, and this is without the help of her powers. A lot of people don't like that she seems to know way too much about them from the start, but she's nearly an expert at picking people apart in a manner of seconds, and it's almost a game for her to find out as much as she can about a person in as little words as possible, and see how incredibly uncomfortable she can make them before they finally go away.

Bellatrix likes to get into trouble. She's never been one for the straight-and-narrow, and is always pushing her boundaries to their very limits, as well as people around her, seeing just how much they can take until they snap. She likes to bring out the bad in people, likes to see people who believe themselves totally good, crumble when they realize there's something in them that takes satisfaction in being bad. She likes to corrupt people.

This is one of the biggest reasons she fears she's going to go Dark. For one, her mother was a Black Magic Caster, and it is very hard for witches, especially female witches to break from their mother's footsteps. However, she also has a deeply twisted side of her that likes her dark magic. That likes causing pain and destruction. She enjoys breaking things an people, watching them fall apart.

There's a constant battle going on within Bellatrix's mind, of good and evil, and she's not totally sure if it's okay to be both. On one hand, she doesn't want to hurt people. She just wants to be alone to bear her powerful load on her own. She wants people to stay far away from her for their own safety, while still wanting to love and feel something for someone.

While on the other hand, she takes way too much pleasure in breaking the rules. In pissing people off, and doing what she wants and only what she wants. She likes being able to get what she wants when she wants it, no questions asked. It's invigorating, and makes her feel strong. Being good is just too weak. It feels like she's letting others put limitations on her. Letting them rule her.

Not even December has really seen how dark she can truly get, though she has certainly come the closest, and her mother has certainly been able to sense it. However, December is the person she tries to hide it from most because she's the one she cares about most and she doesn't want to hurt her.
---
---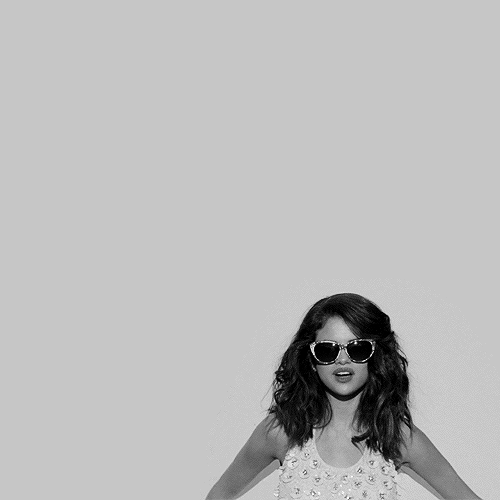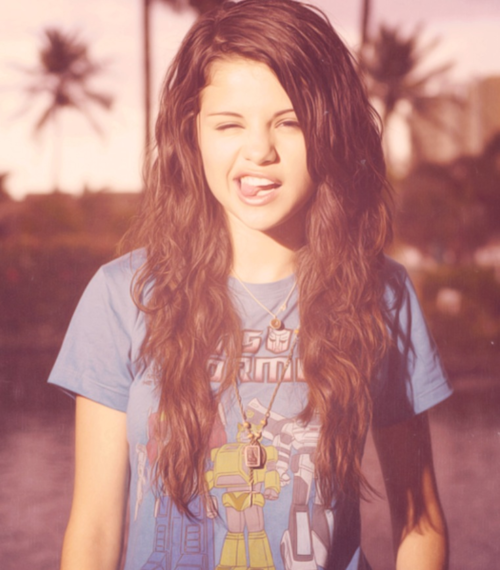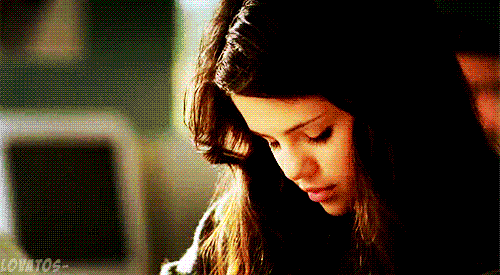 | History |
"You think I'd be like this if I'd had an easy life?" Sure, there are people out there who have had a worse life than Bella, filled with hatred and beatings, and no love, but that does not exactly mean B has had it good.

First of all, Bellatrix never knew her father. He was never in her life, though December did. She knew him for six years and, though it's not much time, whenever B asks her, she talks about it like it was the happiest time of her life and so, Belle can't help but be jealous of her sister for knowing their father.

Ever since the day she was born, they were on the run. Her, her mother, and December. They skipped town so much, she couldn't count the cities or countries they'd lived in, and part of it was fantastic. They saw everything, lived everywhere, experienced everything. From small villages in India to the big bustling city of New York, they saw it all. Life, at the beginning, was one big adventure.

The three of them were insanely close, and, in towns where B didn't want to go to school, her mother didn't force her, so long as she let her teach her what she knew.

Her mother could seem disconnected at times though, always worried about people coming after them, or Casters trying to use them for their power. She was highly paranoid, and as time went on, this got worse, until she was almost completely disconnected, and Belle was lucky if she could get a smile out of her on some days. That was when December came in.

December became her second mother as soon as she could talk. She raised her during the times their mother was too paranoid to see beyond the trap of her own mind, and the girls were extremely close, however, they had to be. All they had was each other, and, occasionally, their mother on a good day.

When Bellatrix was seven years-old she began having her "visions." She'd developed a strange gift, just as her sister had for nightmares, Bella began to see things. The world no longer made sense, and things that could only exist in the dark corners of her imagination were starting to manifest in the outside world around her. Horrible monsters from her darkest nightmares, and fantastic creatures from her sweetest dreams took form around her.

Only she was the only one who could see them.

Her mother was terrified that her little girl was schizophrenic, or otherwise mad, and, for years, they couldn't figure out what was going on with her. At times, it was as powerful as an entire vision. The stronger ones would cause her to go into violent seizures, while the weaker ones would just force her to stop where she was, eyes either going black or iridescent as one came over her. Other times, it was as simple as seeing things around her that weren't there.

She had a horrible time separating reality from illusion, and she was constantly attached to December, pointing at air and asking her if she saw what she saw there.

When she was ten was when they finally figured out what was happening.

Bellatrix had gotten a hold of a camera, and was able to use it to take pictures of places she saw these horrible visions, and then look at the photo on the screen to realize it wasn't there. She began to see life through the lens and the lens only. The camera was never seperated from her, and she began to make more sense of the world around her, and it no longer frightened her so much.

And, as her confidence in the world around her grew, her control over what was happening to her did as well. Near the end of her tenth year, she was able to finally use her power on someone besides herself, and, what they'd thought was sheer madness before, was the power to see visions and weave illusions. Her power had been so open and uncontrolled young, that she was manifesting everything in her mind without knowing it, yet it was weak enough that no one around her could see it.

December was the first person she used an illusion on, and, since then, she's been helping her practice, and she's finally to the point where the world is no longer a horrible mess. She can make sense of things, thought the occasional vision still hits her, and, when she's emotional or out of touch with herself, her mind will start creating things again.

Though she'd managed to get better hold of this thing her mother called a gift and she called a curse, Bella never let go of her camera. Drawing, taking pictures, and painting the things around her helped her make sense of them. They became her outlet.

When her mother died mysteriously, her visions and illusions flared up again, and they were forced to move, only this time it would be permanent. She's now struggling to get a hold of her powers again, though her despair at her mother's death, fear at losing December since she's old enough to leave her, and anticipation of the coming choosing are making it especially difficult for her.

Slowly, she's being consumed by darkness, and she's afraid to think if there's any light left in her at all anymore.
---
---
Sound of Madness
Shinedown

Yeah, I get it,
You're an outcast.
Always under attack.
Always coming in last,
Bringing up the past.
No one owes you anything.
I think you need a shotgun blast,
A kick in the ass,
So paranoid. . .
Watch your back!!

Oh my, here we go...

Another loose cannon gone bi-polar
Slipped down, couldn't get much lower.
Quicksand's got no sense of humor.
I'm still laughing like hell.
You think that by crying to me
Looking so sorry that I'm gonna believe,
You've been infected by a social disease.
Well, then take your medicine.

[Chorus:]
I created the Sound of Madness.
Wrote the book on pain.
Somehow I'm still here,
To explain,
That the darkest hour never comes in the night.
You can sleep with a gun.
When you gonna wake up and fight... for yourself?

I'm so sick of this tombstone mentality,
If there's an afterlife,
Then it'll set you free.
But I'm not gonna part the seas
You're a self-fulfilling prophecy.
You think that crying to me,
Looking so sorry that I'm gonna believe,
You've been infected by a social disease.
Well, then take your medicine.

[Chorus]

I created the Sound of Madness.
Wrote the book on pain.
Somehow I'm still here,
To explain,
That the darkest hour never comes in the night.
You can sleep with a gun.
When you gonna wake up...
When you gonna wake up and fight...

[Chorus]

When you gonna wake up and fight... for yourself? [x3]
____________________________________________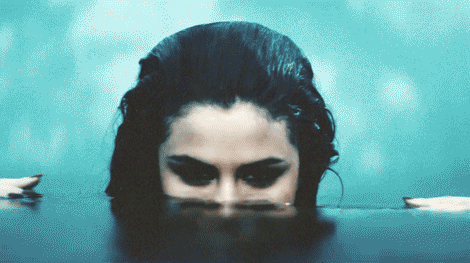 ____________________________________________
Demons
Imagine Dragons

When the days are cold
And the cards all fold
And the saints we see
Are all made of gold

When your dreams all fail
And the ones we hail
Are the worst of all
And the blood's run stale

I wanna hide the truth
I wanna shelter you
But with the beast inside
There's nowhere we can hide

No matter what we breed
We still are made of greed
This is my kingdom come
This is my kingdom come

When you feel my heat
Look into my eyes
It's where my demons hide
It's where my demons hide
Don't get too close
It's dark inside
It's where my demons hide
It's where my demons hide

Curtain's call
Is the last of all
When the lights fade out
All the sinners crawl

So they dug your grave
And the masquerade
Will come calling out
At the mess you've made

Don't wanna let you down
But I am hell bound
Though this is all for you
Don't wanna hide the truth

No matter what we breed
We still are made of greed
This is my kingdom come
This is my kingdom come

When you feel my heat
Look into my eyes
It's where my demons hide
It's where my demons hide
Don't get too close
It's dark inside
It's where my demons hide
It's where my demons hide

They say it's what you make
I say it's up to fate
It's woven in my soul
I need to let you go

Your eyes, they shine so bright
I wanna save that light
I can't escape this now
Unless you show me how

When you feel my heat
Look into my eyes
It's where my demons hide
It's where my demons hide
Don't get too close
It's dark inside
It's where my demons hide
It's where my demons hide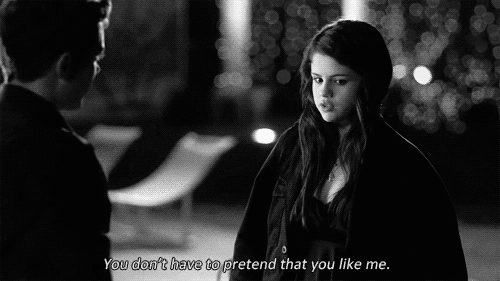 ---
BELLA
Code: Select all

[hr][/hr][hr][/hr]
[center][img]http://i1180.photobucket.com/albums/x403/desire99600/temp6_zpsd6c72f29.png[/img][/center]
[hr][/hr][hr][/hr]
[center][img]http://i1180.photobucket.com/albums/x403/desire99600/Selena%20Gomez/tumblr_mmqtnnXTYt1rhf5doo1_500_zps489c4572.gif[/img][/center]
[hr][/hr]

[font=times new roman]Post[/font]
RYDER
Code: Select all

[hr][/hr][hr][/hr]
[center][img]http://i1180.photobucket.com/albums/x403/desire99600/temp_zpsc00dd0a0.png[/img][/center]
[hr][/hr][hr][/hr]
[center][img]http://media.tumblr.com/tumblr_m46o1hnaxH1qaq0qf.gif[/img][/center]
[hr][/hr]

[font=times new roman]Post[/font]