---
---
███████████████████████████████████████████████████████████████████████
---
---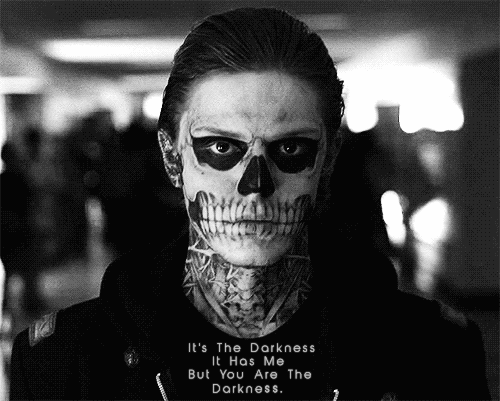 "Even in darkness, there is light."
---
---
███████████████████████████████████████████████████████████████████████
---
---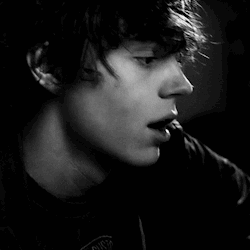 F U L L

X

N A M E
Aaron Ezekial Josiah Langdan

N I C K N A M E (S)
Zeke | Most used
Josi | Hates it
Langdan | Used by authority
BludWynd | Used by those that know his identity

B I R T H D A Y
January 20th, Aquarius

A G E
Twenty-Five

R O L E
Hero

S E X U A L I T Y
Queer/Questioning | Asexual?

E T H N I C I T Y
50% English, 50% Spanish

H O M E T O W N
New Orleans, Lousiana

H E X
#545352
---
---
███████████████████████████████████████████████████████████████████████
---
---

S T Y L E
What he considers style, others consider comfort clothes. He prefers jeans, t-shirts, jackets and plain converse for his every day clothing. Wearing anything that is comfortable on him, not really caring what others think of it, often mismatching shirts and pants, always looking like he just walked out from being in bed. His go-to colors are usually blues, greens, reds, purples, greys, and black. He always has his hair in a messed style, not caring about his natural curls. But when it comes to having to fight, his appearance entirely changes, and not just his choice of clothing. Unlike most of the others that made their uniforms, he simply chose to go with what always felt comfortable for him, a normal outfit, of entirely black clothing. Not only does it help him cloak within natural darkness and shadows, but it helps keep his threatening and intimidating aura. He leaves the outer jacker open and free-flowing, while the hoodie underneath is zipped up the entire way, giving him enough room to breathe and move around in. The outer jacket and boots are reinforced with kevlar and adjustable metal plating, giving him that natural armor. While he can make his own temporary shadow armor, having the extra protection has never proven to be a bad thing to have. As for his hair he simply jells it down and back, keeping it from his face and eyes. One major difference is his appearance due to his powers, or more so the curse he was born with (will be explained down below). As for a mask, he originally opted to not have one due to the change his powers gave him, but after some convincing from the others, he agreed to choose a mask. A simple Mempo mask covers the lower regions of his mouth and jaw, not only helping to conceal his identity but as well as giving him that extra bit of armor. With the awkward and unsettling smile the mask gives him, it adds to his otherwise not as intimidating appearance, which often makes people question where he truly stands in the hero area of things..

H E I G H T & W E I G H T
5' 11" | 185lbs

A P P E A R A N C E
In simplest terms, he has what others consider a boyish and younger-brother appearance. He isn't very tall, nor strong appearing, and is rather lanky and skinny in stature. With his pale skin, dark brown eyes and shaggy hair that often ranges from brown to dark blonde, which some question what his natural hair color truly is. Aaron can usually be seen with a smile that reaches from cheek to cheek that can lighten up any room he walks into and can help cheer anyone up from having a bad day. While he normally doesn't pose as a threat, he uses that as an advantage in combat as he is normally underestimated for his much smaller frame and build. But while using his powers, his appearance changes rather drastically. First most, his face changes the most, as skeletal markings overtake his facial area and last for some time after using his ability. He's never explained why, but is rather ashamed of it when it happens and will always shy away from direct eye-contact until the effects wear off and the strange markings fade away. second to note is that his eyes change from their normal brown to a pure, pitch-black color as well as the scelera turning from white to black. Which causes him to look zoned out and not entirely there while using his abilities, that isn't to say he is sluggish or slow in his movements, rather the opposite. But something just seems off when he truly focuses on his abilities, and it's been on the record to freak out his team-mates and opponents while in combat.
---
---
███████████████████████████████████████████████████████████████████████
---
---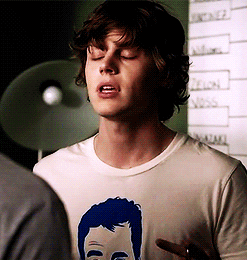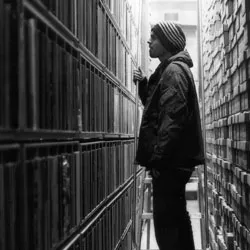 L I K E S
| Being told the truth, even if it's something he doesn't want to hear, he'd rather someone be open and honest than keep something from him that he should know about. He prefers facts over guesses or assumptions. He despises people thinking they know everything based on a hunch | Contrary to popular belief, he adores having friends, and those that have known him for a long time he holds near and dear to his heart and would do anything for them if asked | One of the many things people will notice about him is that he is usually always teasing someone in one shape or another. Whether from making small jokes and poking fun in friendly ways, to going a little far and occasionally teasing to the extreme without realizing it | Sports, funny enough he has an athletic and flexible frame that lets him move around and react rather quickly, as well as having a love for healthy competition | Solitude, whenever he gets the time to be alone and just meditate, he takes it. Taking time to destress and calm his mind helps him not lose all of his sanity | Contrary to what people may think, he loves reading. It doesn't matter what it is, a novel, a short story or comic books he can usually be found nose deep in a good book in the corner | Rebelling, Aaron isn't one for orders or taking them very easily. If he sees a 'better' way of doing something, Aaron will do it his own way, much to the dismay and annoyance of his cohorts and authority figures | Coffee, something about that bittersweet taste is comforting | longboarding/skateboarding, the adrenaline it gives Aaron is something that actually makes him feel alive nowadays. So it shouldn't be very surprising to see him around Barden on his board rather than walking | Movies, doesn't matter what kind, he'll curl up and give his full attention and focus to the screen | sweets, he has a sweet tooth and one of the many things that still bring a smile to his face is treats | videogames, classic and modern, genre isn't an important thing for him. If someone offers Aaron to play, he'll gladly sit down and get lost in the moment | Music, any genre will easily cause him to lose himself in it, except for country. He always has a pair of earbuds in or headphones blaring music on full blast whether in his room or walking down the street | Making people laugh, he is a prankster and good person at heart and he never fails at doing something dumb or stupid in hopes of making another person laugh |

D I S L I K E S
| Shouldn't come as a surprise considering his powers, but he absolutely hates light/sunlight. At least an egregious amount, so he is usually seen wearing sunglasses of some sort to help lessen the harshness and pain it causes him | Liars, it shouldn't be shocking that he hates liars and being lied to. He has a history of people constantly lying to him, and it has caused him to be as guarded and distrustful of people unless he's known them for a long time | Authority, for the post part. He hates adults and being forced into doing something he doesn't want to do, often rebelling against orders which gets him into trouble rather often than not | Laziness, seeing as he is often working out or training or out in the field, he hates being seen as lazy or not moving for long periods of time | Aaron despises being misunderstood or judged based simply off of his powers and his family ties | Blood, he can handle blood, but when it's an egregious amount if causes him to feel light-headed and sick to his stomach | Having to talk about his past, mainly why he chose the opposite path than his parents and why he is the way he is | Being told that he reminds people of his father, or that he's just like him |


---
---
███████████████████████████████████████████████████████████████████████
---
---
P E R S O N A L I T Y
Upon first meeting Aaron, he comes across as aloof and irresponsible. He's always full of energy and is never able to stand still for more than five minutes, constantly biting away at his fingernails as he tries to compose himself. His mind is constantly going and processing things faster than he is capable of, and therefore he may act on initial instinct than letting his thoughts process fully. Outside of his natural impulsive nature, when the time comes he is incredibly smart and calculated. While he can be spontaneous and far more immature compared to his friends and those he works with, either by always pulling pranks or teasing them, he always has their best interest in mind and would easily die for them if he had to. While he didn't inherit his father's super intelligence, he knows for sure he got his charm and creativity from him for sure, and is in a sense his father's son even if he doesn't want to admit it.

While he is easily excitable and very much so outgoing with his friends and peers, he has a side that not many know of, and those that do are few in between. While he is known for his rebellious nature, preferring to do things his own way even if his way isn't the best when it comes down to listening to life or death orders, he becomes incredibly strict and stoic. He despises those that ignore orders even in a time of chaos, which is rather hypocritical of him. But he knows when to buckle down and get the job done, but even while doing so he lets loose and has fun while doing it. He can usually be seen heckling the enemy or whoever he may be in a training session to get them riled up and not thinking clearly, using their confusion against themselves is his go-to. If he can confuse his opponent and gain the upper hand, whether that be through words or using his abilities as a distraction, he will find a way to do it.

Deep down, he is someone that would fight took and nail and to his very last breath while he is bloody and weak. His friends are his family and everything that he has, and will do whatever he has to, to protect them and keep them from harm. He's just too scared of losing someone else, so he will do what he has to, to ensure their safety and well being, far before his own. Which can easily be used against him and make him be seen as naive and pitiful by others, especially by those that want to use his weaknesses against him and others. But Aaron would very easily go down to the bitter end defending those he cares about, and that is what separates him from the villains...Right?


---
---
███████████████████████████████████████████████████████████████████████
---
---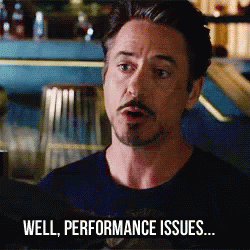 F A M I L Y
| Arthur Langdan | Father | Villain | Sivana | 45 | Deceased |
Aaron and his father were surprisingly close when he was younger. He doesn't know if he got his sense of humor and goofy nature from his father or somewhere else. But they were the best of friends when he was growing up and had nothing but fond memories of his father, and was thankful he had someone like him in his life to show him the good parts in life. He knew his father was a bit unhinged, as he seemed to be a bit too eccentric about certain things and always seemed to be busy with work and business trips. It was only when he heard the truth of his father and mother, that they weren't simple people like they seemed to be. He was confused and heartbroken, especially when his abilities began to manifest. Without his father to help he was left alone to his own devices. He holds a bit of anger and bitterness towards his father for never telling him the truth of who they were and who Aaron as a person was. He feels a bit betrayed by them never telling him the truth and hasn't exactly gotten past being lied to by them. But after hearing of what they did exactly, he swore to never turn out like them and to do his best to help rebuild the city and people that his parents had broken down.

| Anna Marisha Langdan | Mother | Villain | Dama De La Muerte | 43 | Deceased |
Aaron and his mother were rather the opposite compared to him and his father. She was the rougher and tougher one out of the two. She took being a villain more importantly than a mother, which led to her and Aaron's estranged relationship. Due to the strain between the two of them, they were never able to bond over anything like him and his father did, which led to Aaron questioning why. Why didn't she love him? Was there something wrong with him? He never understood, not until it was too late. After the accident, he was able to finally know the truth behind them and why his mother seemed to not care. Among the villain world, she was known as Dama De La Muerta, or in English, Lady Of Death. A very powerful and vengeful villain with the ability of Death Magic, or Death Touch. The ability was something she was forced to live with, just as everyone else. It was an uncontrollable one that left her with the possibility of taking the soul of anyone she had contact with, as well as being hell-bent on making the heroes pay. As much as he wanted to understand her, he found the truth to be something he couldn't accept. He was disturbed and frankly disgusted with what she had done. He found her doings more evil and unforgivable than what his father had done and considers her to be the reason he was given the ability he has. He has more inner hatred and anger towards her than anyone else and only wants to know why. Why she did it and why he was left alone...



---
---
███████████████████████████████████████████████████████████████████████
---
---

H I S T O R Y
Aaron had an oddly good upbringing when you consider what his family ties were. At least it wasn't until his powers began to manifest. But this all started way before Aaron was born. The exact details on how his parents met are completely unknown, even to him. All he knows is that his parents met while most likely on a mission and somehow fell in love and eventually had their only child, Aaron. His family life was as normal as any other, at least it was behind closed doors. Him and his parents had a decent enough relationship, especially with his father. Aaron and Arthur were as close as a father and son could ever be. Aaron learned everything he could from him, how to build things, how to fix machines and cars, and everything else in between. He grew to have his father's personality, his charm and way with people and of course, his father's aloofness. What he had gotten from his mother, was far darker than anyone would have predicted.

When his powers began to finally manifest by the time he turned thirteen, he was finally told the truth and was welcomed into the fold among his parents and fellow villains. They finally revealed who they were, that his father was a well-known scientist among the villains that would kidnap and torture innocent people, heroes and normal humans alike. It didn't matter who or what they had done, he would take them from their daily life and turn them into his own personal toy until they expired. Meanwhile, his mother, was what people would considered cursed. The origin of how his mother got her powers, whether she was born with them or something that happened was never explained in exact detail. All he was told was that she had been cursed by a witch. Giving her the abilities of what is considered "Death Touch" and necromancy. She would be able to resurrect one's corpse and have it do her bidding, or could simply take the life essence from someone to keep her going, as her powers would slowly drain her own life-force, but that was only if the person was already sick or dying. Otherwise, she couldn't harm them. After years of working with his parents, and trying to be the villain they wanted him to be, he had enough.

Aaron was tired of seeing the pain and brutality of the world his parents lived in and wanted out. It wasn't a life he wanted to have, one he couldn't accept for himself, nevermind not feel like a monster. His powers already made him feel like a monster among everyone else, and tried his hardest to not use them. But after years of being told to accept the darkness within him, to use it as the weapon he was given. That he himself was a weapon, he took it into his own hands. Finally, when he was eight-teen years old, the accident happened. He was finally able to go on a mission with his parents. It was meant to be a simple recon mission on his end, as he observed his parents do the heavy work. But things went wrong. Oh, so terribly wrong. It turned out to be a sting operation by the military, not even the police. They had been on the most wanted list for years, and apparently there was a mole that exposed and disclosed everything to the police who called in for backup. His parents were easily outnumbered and outrun. Backed into a corner, bloody and beaten. Aaron watched from the sidelines as they went to execute his parents as they were considered too dangerous to be left alive. With his anger, fear, and helplessness, he reached out to his abilities and everything was a blur from there. He woke up in a hospital months later after being in a short term coma.

After being questioned by the police, they confirmed his worst fears. His parents and everyone had been killed during the raid and he was the only survivor. He didn't even know what happened, everything was just a blur, and after being questioned even further, the police decided to let him go as he was obviously just taken along and hadn't really wanted to harm anyone. With no parents and no known family, he moved along the states searching for someplace to go, until he heard of Barden. His first few years had been nothing eventful, slowly making a living off of working at a music/book store where he still works today. It helped pay rent as well as helped him keep a low profile. It was only when a massive bank robbery took place that he took up using his powers again for the first time in years. He helped stop the petty villain goons that attempted the robbery, alongside the help of some heroes it was an easy go. Since then, he has laid low and to the shadows as BludWynd, a mysterious yet reliable hero who appeared out of nowhere. The only people that know of his identity are a few of his close friends and the other superheroes that he helps out from time to time. He lives in a small apartment by himself in downtown Barden, and with the recent events with missing heroes and villains alike, he doesn't know what to think or do. All he knows is that things were already bad with heroes and villains alike being hated, but now...This only causes his anxiety and fear to raise even further. He knows things are going downhill fast, and even more so he knows he has to rely on not only himself but others this time...And he knows where he has to look for some help, even if the help he is looking for won't go as easily as planned...



---
---
███████████████████████████████████████████████████████████████████████
---
---

R E L A T I O N S H I P

X

S T A T U S
Single

E R E B O K I N E S I S
Seeing as his ability and affinity with the darkness is one of the more rare powers, not many have been born with the ability of Erebokinesis. But like those that have that power, Aaron can create, shape, form, bend and manipulate shadows and darkness itself. By itself, darkness is mostly used to cloud everything into total darkness, but by accessing a dimension of dark energy it can be channeled to a variety of effects, both as an absence of light and a solid substance: one can also control and manipulate the beings that exist there, create and dispel shields and areas of total darkness, teleport one's self through massive distances via shadows, etc. but doing so requires constant training and practice to perfect. If one isn't careful, one can be consumed by the very power they control and can lose themselves in it, and become an uncontrollable force of death and chaos. And as such, Aaron has always been under supervision when training his abilities, as well as out on the field with the others. His powers are deadly and can backfire if he doesn't put all of, if not at least most of his focus on his powers and controlling it, it could backfire and consume himself and his mind.



Shadow Generation/Creation

: The power to generate shadows and darkness. Sub-power of Darkness Manipulation. Variation of Elemental Generation. Opposite to Light Generation. The user can generate and project shadows and darkness which absorb or nullifies light in the area. Essentially creating shadows that slowly outreach and spread like a virus until all light is snuffed out, creating a blanket and veil of complete darkness. Doing so uses much energy and often leads him light-headed and dizzy



Shadow Camouflage/Cloaking

: The ability to surround oneself in darkness/shadow, also known as Dark Aura. He can release and surround himself in/with darkness/shadow for defensive and/or offensive purposes, possibly becoming almost untouchable, but only if he focuses hard enough. The aura also gives him enhanced physical capabilities such as speed, strength and durability as long as his focus is maintained. Which, also allows him to 'fly' in a sense. Propelling himself from one area to another, but only in short bursts and small distances at a time.



Shadow Teleportation

: As long as natural shadows and darkness exist, he is able to teleport wherever he wishes. The only catch is, he has to be able to have full view of the area, as well as having a shadow nearby for him to teleport from where he is to where he wants to go. It's an ability that doesn't take up much energy and focus and as such he can use it far more than his other abilities. Aaron is able to teleport with another person, but only if he concentrates hard enough and is able to focus on the other person, as they could be lost in the void if he were to be distracted from his trace of thought.



Shadow-ware/Weapon Creation

: He is able to form weapons and pieces of armor at will of pure darkness and shadows. It can help deflect most projectiles and blunt attacks, essentially absorbing the energy and natural force behind said attack. He isn't able to absorb or deflect sharp attacks, meaning anything with a blade or bullet isn't able to be stopped due to his shadow armor. The weapons he creates can be formed and called back upon will, and can be used by others as long as he is conscious. The weapons themselves become a corporeal item, only thing that is odd about them is the way they feel to the user. Almost as if they're alive and calling to whoever wields it, soft and gentle voices can be heard, as well as a feeling of numbness and cold is felt as long as someone is using the weapons.


T A L E N T S
| Juggling, it is an odd thing to note, but he is rather good at it and often uses his skills in trying to cheer someone up with a quick little party trick | He's learned to have to play dead and as such, he can slow down his breathing as well as his heart to the point of being undetected, but for only short bursts of time | Skateboarding/Surfing, he spent much of his life on the east coast and as such has spent much of his traveling via skateboarding and has spent a lot of summers at the beach | Cooking, he grew up in the south and having a Spanish mother who taught him how to make some of the best dishes he ever had, he is able to replicate them almost perfectly | Bilingual, growing up with an interracial family, he grew up learning to speak and understand both Spanish and English and as such he can speak and understand both perfectly, giving him the upper hand in some scenarios |

S T R E N G T H S
| Combat, whether physical or long distance, he is able to move quickly on his feet and is an opponent to not underestimate | Calming people down after a fight or panic attack, he grew up looking after younger kids and as such he is surprisingly good with others and knowing how to help them | His sense of justice and his constant worry for others has helped him save more people than expected, even if he was the cause for some of their troubles in the first place. He has a good heart, just doesn't always think things through |

W E A K N E S S E S
| Bright/Floodlights, he cannot stand any form of egregious light as it causes immense headaches and lowers his ability to focus on his abilities | Strong smells such as cigarettes, vanilla and lavender, something about those smells causes him headaches and nausea | Discipline/Authority figures, he doesn't like being told what to do and will often lash out at most forms of command | Bringing up the past, he has never liked talking about his family and when others know of his family ties he tends to zone out and lose interest | His temper, he tends to get overworked and stressed to where he becomes irritable | His ADHD and OCD, he gets distracted too easily and can be seen bouncing around the place in search of something to do and as such he is never a good option for a stealth/recon mission |

---
---
███████████████████████████████████████████████████████████████████████
---
---