---
---
███████████████████████████████████████████████████████████████████████
---
---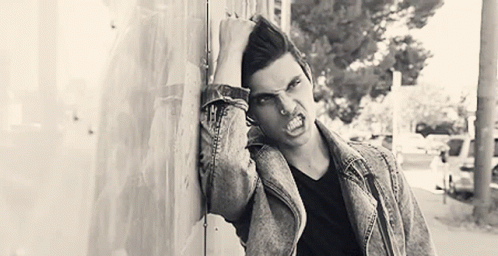 "i once kneeled in shaking thrill, I chase the memory of it still."
monster
- walking on cars
villains pt. 2
- emma blackery
better love
- hozier
---
---
███████████████████████████████████████████████████████████████████████
---
---
F U L L

X

N A M E
Atticus Arthur Hawkins.

N I C K N A M E (S)
Att, Tic, Icarus

B I R T H D A Y
May 14

A G E
22

R O L E
Villain

S E X U A L I T Y
Pansexual

E T H N I C I T Y
25% Mexican, 25% Italian, 25% American, 25% Scottish

H O M E T O W N
New York City

H E X


#88c878

.
---
---
███████████████████████████████████████████████████████████████████████
---
---

S T Y L E
Atticus looks nothing like the bad boy name he earned for himself. He's always extremely well dressed, usually a little overdressed for the situation. He's seldom seen in a t-shirt and almost never seen in jeans. In his family, appearance was everything. He lives in blazers and slim legged trousers, keeping his wardrobe to a simple palette of colours. Mostly, he lives in dark colours, keeping his wardrobe conservative. He'd love to be a little more brave, but doesn't have it in him. He doesn't end up on the streets all that much, but when he does, he wears a black hoodie, black workout leggings, and a simple black face mask.

H E I G H T & W E I G H T
6'1", 153lb

A P P E A R A N C E
Atticus is built to look like a bad boy. He's tall and thin, his impeccable posture emphasising both of those traits. His face is all sharp lines, a strong jaw and a strong nose. His eyes are perhaps the most distinctive part about his face though. They're big and dark, more than often holding the same harshness and cold that the rest of his family is so known for. But when he smiles, they light up. He has a splattering of freckles across his his nose and his forehead that are only noticeable during the summer or when you look really closely. His nose is pierced and he also has wing tattoos on his shoulder blade and arms, as well as a phases of the moon tattoo on the right side of his ribs.
---
---
███████████████████████████████████████████████████████████████████████
---
---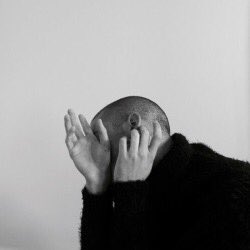 L I K E S
He adores movies of pretty much all kinds, and he'll give anything a try. He's pretty much addicted to Diet Coke and is seldom found without one within arms' reach. He loves the peace and quiet of having the apartment to himself. He loves homecooked food. His guilty pleasure is Taco Bell, even though his mother could cook amazing authentic Mexican food. He loves the smell of lavender and freshly washed laundry.

D I S L I K E S
He hates most fast-food pizzas as he finds them greasy and sickening. He hates wearing ties, as he feels like they're too tight. People who talk idly for no reason or just to fill the silence bore him. He hates being lectured or being preached to. His visions always make him incredibly anxious and distressed, and he really dislikes it when people try to lecture him on how to manage them.

---
---
███████████████████████████████████████████████████████████████████████
---
---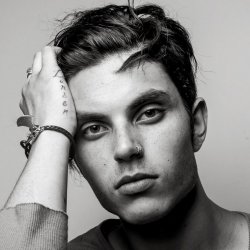 P E R S O N A L I T Y
Who Atticus was, who he is, and who he wants to be are three different people. He was raised to be a weapon. But not the brutal kind. He was raised to be an elegant, beautiful, deadly weapon. He was taught to be charismatic, to fool and charm people with a smile and a few well placed words. The type of person that could sit across from the chief of police and give nothing away and raise no suspicion. By the age of fourteen, he could command the attention of a room of people simply by standing up and clearing his throat. He was the teenage boy that adults always took seriously and listened to. And he was deadly. He was told to show no mercy. Nobody was innocent, they told him. Everyone is guilty of something. Or, well, they will be before long. Torture is effective, but it wasn't his role. If he had to kill, it was quick and quiet and as clean as possible. Don't give them time to scream, don't give them time for help to come, don't let them talk and try to break down your walls.

And Atticus fitted all of those traits perfectly. He still does. But something changed, somewhere along the way. He never found the glory in power. He's seen far too much death and destruction in his visions for him to revel in it. He longs for a world away from it all, away from everything he knows. Letting his uncle get killed was the first step in that. All Atticus wants is to experience something close to normality, something where he doesn't have to carry a gun and a knife with him at all times. Where he wouldn't be stared at and judged harshly for spending a day in sweats and a faded t-shirt, eating junk food and watching movies. But all he knows is being a weapon. His first instinct is always to be cold and aloof, to hold everyone at arm's length. He was told that the only people that mattered were family. Friends were accessories, something to make you look normal.

And Atticus is so, so tired of that. He moved out of his family home after his uncle was killed and bought a small apartment for himself. He keeps potted plants and has framed movie posters on the wall. He's started directing freelance and indie movies, working in a bookshop to help pay the bills. He sees a world where he can be "normal."

But if he's honest, he doesn't know if normal is ever an option for him. He's been haunted by images of death for as long as he can remember. He has visions about other things, of course, but most of the time, they're still hugely distressing. There's next to nothing he can do about them either. He lives in constant fear that he won't wake up from one, that he'll have a bad one while crossing the road and a driver won't see him. He was taught for so long to be heartless, to be fearless, to not let death get the better of him. And he's not afraid of much, but he's seen so much death, seen exactly how messy it all is that it's the one thing he fears the most.

Despite that all, he keeps going. There are days where he doesn't know how he does it. But he finds the courage in the pretty girl's laugh, in the splatter of freckles across the boy's nose, in that feeling of unreality after watching a movie in a movie theatre, in the beauty of a sunset. He's still a weapon, of course. That's something you never lose. He's stopped carrying a gun but still carries a knife. Sharp, beautiful, quiet, deadly. The villains heard his name and flocked to him, begging him for their fortunes. And in return, they whispered the name of the modern oracle between each other, the man who would tell you if he has seen your death for the price of a coffee, a drink, or a movie ticket. Icarus.

---
---
███████████████████████████████████████████████████████████████████████
---
---

H I S T O R Y
Atticus' parents met in New York in the early nineties, and fell in love almost instantly. They were both ambitious, driven people, the very definition of a power couple. His mother, Rosa, didn't care that James was tied up in the mob, and he discovered that she was a valuable strategist. James' brother had taken power of a powerful crime family a year after they were married, and James was his right hand man. So when Atticus was born, it was presumed that he would have an important role once he came of age.

Atticus was trained to be a certain type of person. He was trained to be cold and heartless. His family were never obviously antisuper, but Atticus misconstrued their hatred for the heroes as hatred for everyone who was different. So he hid his visions for years. He spent a lot of time alone, never really having friends, isolating himself even from his family, because he couldn't risk them knowing. He was terrified they'd find out. But, still, his family trained him anyway. Taught him how to shoot a gun, taught him how to kill, taught him how to lead. He was never meant to be the muscle, but the brains, the knife.

Atticus gained a reputation as a bad boy in high school due to his mysterious, loner nature. But all Atticus wanted was to be normal. He didn't want the popularity, the way people's eyes followed him with equal interest and weariness. He hated the way girls would awkwardly giggle and ask him out, because as much as he wanted to say yes, it just wasn't an option. He wouldn't bring anybody into that world.

For most of his life, his visions of death had been strangers. People that his family killed, the grunts getting tasered by the cops, brutal car accidents. They were never any less horrific, but at least then he didn't have to witness the immediate fallout. It made it easier to desensitize himself from it all, made it easier to just carry on as if nothing happened. But then he had a vision. His uncle, being taken out by a police sniper. It was one of the most vivid visions he had, vivid enough for him to know where and when it was going to happen. But instead of wanting to protect his family, Atticus took his chance to get out.

After his uncle was killed, in exactly the same way Atticus had seen, he went to his father. Said he was scared, that he wanted to lie low for a while. And his father agreed, giving Atticus enough money to buy a small two bedroom apartment in Barden. Atticus had always had an interest in film directing, and he'd done an online degree in film and screen media. So he managed to convince somebody to give him a shot at directing. To pay the bills, he got a job working in a small, independent bookshop and rented out his spare room.

After a villain attempted to mug and kill him, Atticus distracted him by talking about how he'd seen his death. Atticus wanted to scare him, but instead he found other villains flocking to him, begging to know if he had seen their death. Atticus knew he could use this to his advantage, but he wasn't interested in their money. So he asked them for stories instead, asked them to bring him to a show, asked them to give him something nobody else could give him. And he became infamous among the villains, the young man who could tell them about their death and wanted very little in return.


---
---
███████████████████████████████████████████████████████████████████████
---
---

R E L A T I O N S H I P

X

S T A T U S
Single.

A B I L I T I E S
Precognition: Precognition is the ability to glimpse the future. It varies widely between users. For Atticus, his visions can come in the form of unusually vivid dreams or while he is awake. To an outsider, it simply appears as though he's zoned out or having an absence seizure when he's having a vision. He's completely helpless and will stop moving if he's walking somewhere or doing something. He can trigger a vision if he really wants to, but finds it exhausting and usually needs to lie down immediately after as it causes his blood pressure to plummet and makes him extremely dizzy and woozy. As a result, he tends to tell people that he can't trigger them. His visions always seem to be related to death or violence and are usually traumatic. He can get a vague idea of when they're going to happen. He can change the outcome of a vision with warning, but finds that he seems to be the only person capable of this, even if he tells someone else. He has to make the intervention himself for it to work.

T A L E N T S
Atticus has incredible aim, especially with a gun. He's also pretty efficient with a knife if he has to be. He's an excellent public speaker and is highly charismatic, able to control the attention of the room with ease. He's making a name for himself as an indie director.

S T R E N G T H S
He's physically in good shape, with decent stamina for running. He's charming, the type of person who has flown below the radar for this long and who will continue to do so. He knows how to play his talent to his benefit, using it to get what he wants. He knows how to analyse a situation and whether or not he should run and whether or not he should fight.

W E A K N E S S E S
Fear of getting a vision at the wrong time holds him back from doing things at times. His whole life, he's been taught to keep people at arm's length, and he tends to revert to that when he's scared or stressed. Seeing so much death and destruction distresses him and leaves him incapable of a conversation for a few minutes after his vision.

---
---
███████████████████████████████████████████████████████████████████████
---
---