---
---
███████████████████████████████████████████████████████████████████████
---
---
i'm bursting out of myself.
ashley
- halsey
the kids from yesterday
- my chemical romance
simmer
- hayley williams
---
---
███████████████████████████████████████████████████████████████████████
---
---
F U L L

X

N A M E
Cerys Jane Day.

N I C K N A M E (S)
Cer, Cery, Day, Artemis.

B I R T H D A Y
July 29.

A G E
24.

R O L E
Hero.

S E X U A L I T Y
Asexual Panromantic.

E T H N I C I T Y
50% American, 25% Welsh, 25% French.

H O M E T O W N
Barden, VA.

H E X


#857c78
---
---
███████████████████████████████████████████████████████████████████████
---
---

S T Y L E
Cerys' style is primarily practical, with a heavy dash of punk. She's almost never seen in a colour that isn't black, white, or grey. She lives in jeans, combat boots, and leather jackets. She doesn't feel the cold thanks to her increased metabolism, but her outfits still incorporate a few layers as she enjoys the weight of them. Day to day, she sticks to just eyeliner, a tinted moisturiser and a lipbalm. But when she dresses up, she's striking. She emphasises her athletic form and exposes the strength that lies in her body. She shows off the sharp angles of her face and makes sure that her striking eyes are always the focus. She doesn't dress up much, but when she does, she make sure she won't be missed or forgotten. When she's being Artemis, her style doesn't change that much. She has a suit that was specially designed for her. It simply looks like a plain long sleeves shirt and fitted jeans, but has lightweight armour that's strong enough to protect her in a fight, but light enough that it won't hinder her movement. She usually pairs it with a leather jacket and a comfortable pair of combat boots, as well as her bow and arrow. Her face is hidden with a simple black eye mask, her hair usually pulled into double french plaits to keep it out of her face.

H E I G H T & W E I G H T
5'6", 110lb

A P P E A R A N C E
Cerys is certainly striking. Her smile is warm and friendly, lighting up her face and her eyes- but those eyes can also hold a gaze that feels as though it could cut through you. She's average height and appears to be average build- but in reality, she's built out of pure, lean muscle. There's practically no excess fat on her body, leaving her toned and obviously strong. Her hair is naturally blonde, but she's been dying it brunette for years now. Her right ear has five helix piercings, as well as her tragus and her rook. She has a small lightning tattoo on her left shoulder, wrapping around the top of her arm. She has a tiny moon behind her left ear, and an arrow on her left forearm.
---
---
███████████████████████████████████████████████████████████████████████
---
---

L I K E S
Archery has given her a purpose and has given her a skill that gives her an edge over most other heroes and villains. She loves sunny, clear days. Her favourite flowers are poppies. She loves to cook, especially for her friends. Going out into nature and spending an afternoon taking photos is one of her favourite things to do when she:s feeling stressed. She loves light, floral perfumes and masculine scents that are somewhere between perfume and aftershave. She always has to have lip balm on her person at all times. She adores musical theatre and live music. She loves pop music, but it's a bit of a guilty pleasure for her. She also loves rock and punk music, as well as certain parts of hip-hop.

D I S L I K E S
Cerys hates being known as "oh you're Jay/Fionn/Helen's sister!" and it's an immediate way to start a conversation off on the wrong foot with her. She hates coffee unless it's iced with copious amounts of sweetener. She hates being underestimated, even though it gives her an advantage at times. She hates people who mock people for being happy or who take pleasure in trying to depress people. Thunderstorms make her sad. Overpowering perfume or aftershave is an immediate turn off for her. She really doesn't like country music, even though she tries to keep an open mind about music. She hates those who would rather complain about something than make even the slightest attempt to change it.

---
---
███████████████████████████████████████████████████████████████████████
---
---
P E R S O N A L I T Y
Being the youngest kid can be hard enough at times. Being the youngest kid in a family of incredibly powerful and incredibly successful heroes is even harder. Especially when you're not noticeably "super". Unsurprisingly, it's left Cerys with a little bit of an inferiority complex. She's convinced that everyone sees her as lesser, as weak, and she's constantly trying to prove that she's not. She has to be tougher, has to be stronger, has to be better, has to fight tooth and claw for everything she has. It means that she's incredibly driven and determined. But she's also stubborn and insecure, and she doesn't always give up when she should. She's convinced everybody sees her as weak, and is liable to lash out at the slightest provocation.

Cerys' siblings brought a lot of good into her life too, though. She's got an incredible sense of humor and tends to show affection by lightly insulting those she loves. She developed a strong sense of honor and of justice, even if it didn't exactly match up with her brother's black and white view of life. If somebody does you a favour, you do one back. If somebody saves your life, you save theirs. Regardless of who they are. Hero, villain, or civilian. She is and always has been part of a team, and she works extremely well with other people.

Her older sister taught her to find the joy in the small things, despite her anger. Helen never once told Cerys not to be angry and never denied her problems. She simply showed Cerys how to find the good. They'd sneak out to get ice cream at 2AM, they'd make daisy chains as they sat and Cerys ranted about how Jay kept sidelining her. Helen showed Cerys the good, the light, and the hope, and Cerys makes a point of continuing to try and find it. She stops to pick pretty flowers and braids them together, she stops to pet the dogs, she takes dumb photos of her friends and tapes them to her wardrobe. They're what gives her the strength to keep going when the world feels too big and the darkness feels too terrible to defeat. They keep her going.

Everybody has something about themselves they don't like to talk about, and Cerys is no different. She doesn't like talking about the time she broke, when things just became too much from her. She doesn't like talking about how she got halfway across the States before anyone realised she was missing. All she wanted to do was run away from who she was. She was sick and tired of the pressure, sick and tired of everything hanging over her, sick and tired of her own family. She ran away with someone who treated her like crap and who enabled unhealthy behaviors. It was her siblings that found her, that knew where she'd go, and they were the only people who could make her see how wrong everything was and who could make her go home.

She's grown a lot in the five years since then. Losing Helen forced her to grow up and realise she had to take control of her own fate. She'd always played the archer when she'd worked with her siblings- but then she became Artemis. Artemis mightn't be the legendary hero that her siblings are, but she's known, and she's feared by all the right people. And that gives her a rush of pride. She doesn't stay around to take the glory, but if she slows down someone enough for the cops and the other heroes to catch up, that's something. She doesn't like killing people, but she's had to kill to save her life and the lives of those around her before. And while she regrets ending up in that situation, she doesn't regret doing what she did for a moment.

---
---
███████████████████████████████████████████████████████████████████████
---
---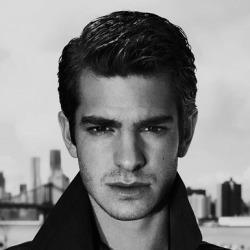 F A M I L Y
Cerys was the youngest of four siblings. Her oldest brother, Jay, can manipulate and create stone to devastating effect. He's the typical hero. Always wanting to do the right thing, always wanting to save everybody, but always wanting to follow the book to the letter of the law. Cerys is perhaps the least close with him as he was the one always telling her she wasn't strong enough to run with the rest of the heroes. Her other brother, Fionn, is nearer her in age and is slightly more tolerable. But his super speed meant he could always outpace Cerys and always rubbed it in her face, and they always bickered. Still, they love each other. But the sibling Cerys was always closest to was her sister, Helen. Helen was a lightning manipulator and claimed that meant she didn't need to be in the heat of the action, she could chill with Cerys. But she never made Cerys feel as if she was being babysat. Instead, Cerys just felt like she was hanging out with her cool older sister. Helen was killed in a brutal attack two years ago, and it almost tore Cerys apart. But instead, Cerys donned the mask her sister wore and became Artemis, getting a lightning tattoo to remember her.

---
---
███████████████████████████████████████████████████████████████████████
---
---

H I S T O R Y
Cerys' parents defined the original golden age of heroes. They were the heroes that other kids had posters of on their walls. None of that changed when they started a family. They just took it in turns to look after the kids and patrol the city. Jay was their first kid. His powers didn't really appear until he hit puberty, but his immense power was immediately obvious. He had an unnatural level of control too. His parents didn't want him becoming a hero so young, but at the age of sixteen, he first stepped on to the streets.

Helen's powers were obvious for most of her life. When she cried, lightning would strike the area around them. Desperate to be like her big brother, she also became a hero young. Control was always more of an issue for her, but she was dedicated enough to work on it. And when she had full control, much like her brother, she was incredibly strong.

Fionn was more of a wildcard. He'd already began training himself in his abilities before their parents or his siblings found out about it. His was easier to hide, and didn't require the same level of control as his siblings. By that point, his parents had given up on trying to stop their kids becoming heroes. Helen and Jay were already iconic heroes, they weren't going to be able to stop Fionn or Cerys.

That was, until Cerys hit puberty and still wasn't showing any abilities. She had no signs of being able to manipulate anything. And she was fast, she was strong, she had a good aim, but she wasn't as fast as Fionn. Nothing about her was extraordinary. But she insisted on training with her siblings anyway. It was only then that her siblings noticed that while she wasn't as fast as Fionn, she was definitely faster than Helen and Jay. She was stronger than all of them, stronger than she should have been. She picked up a bow and arrow on a weekend away and hit the bulls eye on her first try. None of those things were enough to make her super by themselves, but she was too good to be entirely normal. But even when she picked up archery and showed a huge affinity for that, her parents refused to let her become a hero. Jay and Fionn agreed. Helen wasn't so sure, and so she protested by staying on the sidelines with her sister and sneaking her out when she went on patrol.

But Cerys was sick of being told that she wasn't good enough, wasn't strong enough, wasn't super enough to be a hero. She was constantly being told she wasn't enough. The only person who didn't make her feel like shit was Phil. Phil was the guy every girl wanted and the guy every guy wanted to be. He looked at Cerys and saw her for who she was. On a particularly bad day, she was ranting to him, and he suggested running away. So one night, a few days after she graduated, she told her parents she was spending the night with a friend, and they left. Three days later, Helen got back from a business trip abroad and found her sister gone. Cerys was halfway across the country by that point. She and Phil had been sleeping in shitty hotels, getting far too drunk, taking drugs, and being reckless. Helen tracked Cerys down and caught up with her. When they reunited, Cerys was hungover, had realised that Phil was only using her to get back at his family, and was in a city she didn't know and didn't like. She was scared. And Helen found her and brought her home, taking her little sister under her wing again.

It was Helen that began secretly training Cerys to be a hero. It was a healthy way for Cerys to express her anger at first, and then Helen saw Cerys' true potential. Cerys was strong, she was a good person, and she was better than people gave her credit for. Sidelining her or expecting her to just act as backup was wasting a good hero. Helen was killed by a villain while on patrol. There was nothing Cerys could have done. But still, she's determined to take her sister's place. She stole Helen's mask, upgraded her bow, and Artemis was born.

---
---
███████████████████████████████████████████████████████████████████████
---
---

R E L A T I O N S H I P

X

S T A T U S
Single.

A B I L I T I E S
Enhanced Physiology: Cerys doesn't have any specific abilities as such. She appears entirely human. However, Cerys is more than just human. She's faster, she's stronger, she's got far better aim, she's able to hold her breath for longer... none of these alone class her as a superhuman. It's the combination of the above that make her stand out. She ages slower than her peers, her wounds heal faster, she has a higher alcohol and drug tolerance, and she has a far higher metabolism, meaning she always stays slim and toned. She does, however, have to eat a significant calorie load to keep her energy levels up. She's entirely mortal and is hurt as easily as a non-hero. None of her abilities are beyond human capabilities, they are simply that of a human at their peak.

T A L E N T S
Cerys is an incredible archer. Her aim is practically flawless, and she has enough strength to make sure the arrow can hit it's target and do a significant amount of damage. She's also extremely good at kickboxing if you manage to get close enough for that. She's an amazing cook due to having to cook so much for herself.

S T R E N G T H S
She knows what it's like to be the underdog and will never presume someone isn't enough. She's athletic. She's always had to be a strategist, and always knows where to find the best vantage points to mount a surprise attack or to shoot without being seen. She's surprisingly good with her hands. She's designed a few arrow prototypes from scratch to do varying amounts of damage.

W E A K N E S S E S
She has a major inferiority complex and is liable to lash out if anyone tries to put her down or correct her. She needs to eat huge amounts of food to keep her strength up and has a tendency to get hangry. She has her own set of rules and morals, and good luck to anybody trying to figure them out. She's proud and pride is perhaps her fatal flaw.

---
---
███████████████████████████████████████████████████████████████████████
---
---