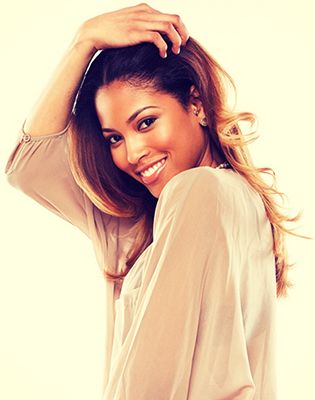 Profile
Full Name:
"My full name is Dominique Elise Norwood."
Nickname:
"I live with plenty of nicknames: Dee being the most common one amongst my friends and family. My sorority sisters like to call be Dee the Divine Lioness. It's the hair. *chuckles*"
Age:
"22 years old. I must say that I've gotten years of experience on my belt for someone so young."
Gender:
"The round eyes, plump lips, petite frame, breasts….yeah, they're all natural. Always have been."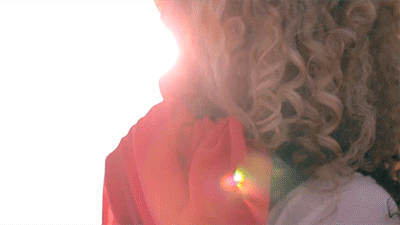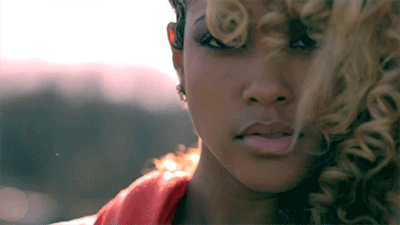 Ethnicity:
"African-Canadian, just to say it plain and simple. People say I'm mixed, but I don't see it. Knowing my French first name I might have some Caucasian ancestry. I'm interested in researching about my family heritage."
Head, Hair:
"My hair was naturally dark Brown, until I was 14 when one of my friends thought it was a good idea to dye my hair blonde. At first I didn't like that at all, but I was like "How about a middle ground", so I decided to dye only the top half of my hair, and leave the rest. My hair went through hell when I did it, but thank god it was taken care off. I still have to take care of it now. A big impact it made to my hair as well, since it grew from my collarbone down to my chest area. As far as the hairstyles…nothing in particular. Sometimes I like it straight, sometimes I like it curly, sometimes I like it in a ponytail."
Face, Body:
"Well, I'm 5 feet 8 inches, which is a little taller than usual chicks, but it's short enough for most guys to crowd around me. My weight? You really want to know? Too bad I can't tell you. I haven't stood on a scale for months. I'll just say that I'm skinny and you'll figure it out for me, how about that?"

"My skin color is caramel, but that's only in the winter. Spring is here, so once I come back in a few months you'll notice that my skin had darkened. I have the tendency to put on more moisturizer than the average person, so you won't see a sign of dry skin anywhere on my body. However, walking outside in the cold weather can suck all of the moisture out of my skin, so I keep a bottle of Shea Butter lotion in my purse, and the smell of Shea Butter lingers around the vicinity once I pass through. That's something one of my friends told me, but obviously it was a joke."

"My face? Well, I hate boosting my ego, but people do tell me that I look attractive. Can't really make a response to it, but I do appreciate it, since not very many girls take the time to look at themselves in the mirror and say that they are beautiful. My eyes….eyes like a lunar eclipse, as one person described, whatever that means. All I can say is that they're deep brown, but far away they appear black. With so much pain I had to suffer with braces, you better believe that my teeth would be as straight and even as a road in Texas."
Scars, Tattoos, Piercings, etc.:
"Closest thing to a scar I have is a small birthmark on my….Iliac Crest? Let's just say it's on my left hip. You wanna see it? (laughs) Sike. I'm not the sporty type to have legs and arms full of cuts and bruises though…..okay I'm lying. I'm a jazz dancer, so time to time I may have bruises on my toes. Yeah…I don't show my toes to very many people."

"I used to have a disinterest of tattoos, but one of my sorority sisters pressured me into having "at least one", which I took her word for. A Venus symbol on my left side under my arm. It was a pain to get, but I thanked God that it was over as quick as possible. I wanted this to represent femininity to the fullest.

I have only three piercings: my ears and my navel. It had to take some convincing to my parents that I was capable enough to have a navel piercing. You all know how parents can get about those things."
Clothing:
"Any girl likes to dress cute and sassy. I'm no exception. My favorite color is blue, so typically you'll see me in a blue dress, or so many blue jeans. Shoes I have a unique collection of, from boots to stilettos. Obviously, no open-toed shoes."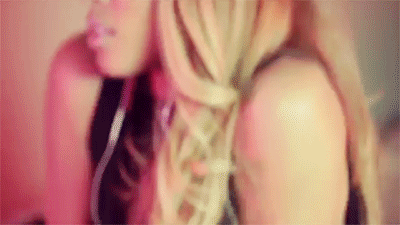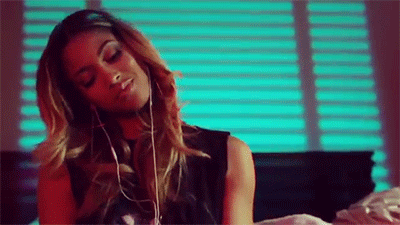 "My personality in three words. How about "Heart", "Colorful" and "Young"? Sounds like those could describe me perfectly.
I get the feeling you want to ask me why I chose those words. Easy. "Heart" means that I'm pretty friendly towards people. Anyone really. The Heart of Gold. My parents have always told me to be optimistic about everyone in the world, but be smart about the people you trust."
But the biggest problem is that some take my kindness as weakness, and after so much I've gone through, I had to repair my heart, and lock it tightly in a bolted box so no one would ever try to open it. Now I'm very guarded about who I can, and cannot, open myself up to. Trusting people can be a hard thing to do nowadays.
"Colorful" meaning I'm very talkative, and imaginative. Just throw the paint on the canvas and do whatever you want to do with it. Not saying that I live life to the fullest, but I've always dreams of venturing outside the Canada line. Go to Puerto Rico, or to Europe. I learned that even around the corner, there's many things you've never seen before and it might add more to those episodes that you daydream about."
"Young" is my last word, because…I'm still young and learning the ropes in life. Even if this comes off as me being naïve, but it's not my fault. It's a common thing that people go through. You have to discover about things somehow. Even if it hurts you."
"After the many things that have happened to me, I've let so many boundaries go, and just enjoy life while it last, but still focus on my future. I want to make a name for myself, so of course I treat dancing very seriously."
Sexuality:
"Of course, I am attracted to guys. They are protectors, so of course I want to be around them, so they can protect me. I'm too much of a scrawny chick. (laughs)"
Hobbies:
"My favorite hobby of them all. Art. Any kind of art I have a liking of, but since I can't sing, I don't know how to play an instrument, except some tambourines, and all I know how to draw is a stick figure, I stick to what I do best: Jazz dancing, which I've been doing since I was 9 years old. It's the perfect way to express my feelings and thoughts going on in my life. One of my dance instructors said it in the perfect manner: "Imagine yourself in a blank white room and you had three colors to paint the room with: Red, symbolizing your heart, blue symbolizing your soul, and yellow, symbolizing your mind. You're doing nothing if the room stays white, you're bringing too much if you cover the room in colors with no sign of white." Didn't know what she meant by that, but it did make some sense."
Favorite Color:
"(laughs) Maybe I answered that too soon."
Favorite Food, Drink:
"I like many fruits that tastes sweet like sugar, and they're good for you: strawberries, red apples, bananas, oranges, passion fruit, etc. Unfortunately, some fruits can also be sour and bitter. I keep away from those.

My favorite drink? Grape Juice is good. I have the tendency to crave on Capri Suns whenever I'm thirsty. Geez, they need to start making those drinks in a gallon."
Favorite Music:
"I like R&B and Neo Soul. No denying that. My favorite artists are Erykah Badu, Lauryn Hill, Melanie Fiona, Maxwell, Quadron, Brand New Heavies, and much more. I can be optimistic, so I like plenty of Soul Artists."
Favorite Places to Go:
"Thanks to Mordicai, I've been visiting art museums whenever anyone has an exhibit. New York is full of them, but besides that, I like to go to the movies. Anything with dancing in it I'll go and see automatically."
Favorite Person in the World:
"My favorite people have to be my family. Whenever I have something on my mind, I have no problem telling them, and they'll give it to me with wisdom and support. Sure they can embarrass me, but that's their job. (laughs) I thank my dad for forcing that comment down my throat so many times."
Least Favorite Color:
"Don't really have a least favorite color. I do, however, find some colors ugly. Muddy green, especially."
Least Favorite Food, Drink:
"Anything bitter like grapefruit, lemons, and cantaloupe can leave an undesirable taste. Also why I keep away from hard liquor."
Least Favorite Music:
"Don't have a least favorite genre of music. Just some things I don't listen to like country and metal, but I can understand that they have some talented musicians."
Least Favorite Places to Go:
"Everybody hates going to funerals, so I'll say that's my least favorite place to go. Hospitals, too. The smells in there. (shivers)"
Least Favorite Person in the World:
"Let's not get into that one right now."
Quirks and Habits:
"Whenever I get nervous, I have the tendency to graze my bottom lip with my teeth. I hear that is pretty common."
Fears:
"I fear death above all things. I know that death is coming for me and all of those around me. I just hope that it isn't soon."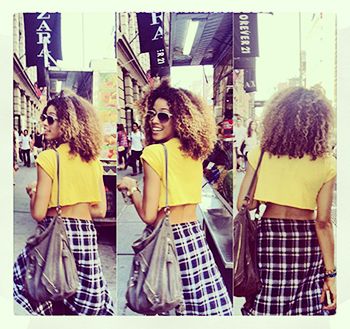 "Where do I begin? Well, I was born in a snowy day on February….Okay that's a little too dramatic. I was born in Ontario by an artistic mother and a computer engineer father. How did two people with totally different career backgrounds manage to hook up and stay married for so long? I don't know. Anyways, I also have two older siblings: Kianna, who is back home in Toronto pursuing a career in film directing, and Jamal, who is studying in computer engineer at New York University just to please Dad, but also have an interest in basketball.

My younger days were safe. A little too safe. I was always stuck in the house with my cousins on my father's side while my parents went to work. At least until I could go to school. Even then, I was around them in classes and after school. No one could do anything wrong toward me or my cousins would huddle around and gang up on them. It was irritating at first, but I understood that it was for protection.

Around age 9 or 10 was when I moved from Ontario to Belleville, closer to my paternal grandmother, since she lived at a different city than her children. Only one cousin was in the same school as me, compared to the many I have around North America, and even then I spent a half a year with that only cousin, before she went to middle school. From that point on, I had to take care of myself in school. My lack of self-protection was confusing to me. Not to mention that I got older, and I couldn't find a love for anything besides cartoons and sitcoms. My mom would often ask me what I wanted to do when I grew up, and I tried my best to ignore.

This problem was solved when I found my creative interest through television. I discovered jazz dancing. I remember watching Debbie Allen on a television show and she danced on stage. I had my eyes glued to the TV. I told my mom that I wanted to do jazz dancing, and she took me straight to ballet. Hated ballet when I was little, because it was so painful to endure, but the instructor taught me well.

Middle school was when I began to experience...life lessons. Relationships, especially. My cousins all had boyfriends and girlfriends, and I was stuck as the single one, or the third wheel on dates. I wasn't too much concerned, but then I started feeling like I was never going to get a boyfriend. Stupid of me to think of that at 14.

My first "boyfriend" boyfriend at age 15 was...(sighs) an interesting experience. I thought he was pretty cool, and laid-back when I first met him. He always had these street clothes on, but his accent was the opposite of that. What a weird combination.

Our relationship was good though. We'd always went to the local Starbucks just to talk about whatever. Throughout time, layers started to peel off, and I realized that his laid-back personality was beginning to be overshadowed by his true outgoing personality, and I would be sucked right into it, going to so many parties. It was ridiculous.

One thing he kept asking me though was to make out with him, which I was hesitant at first, because this was my first time having sex. A few months later I was like "Well, since our relationship has evolved, I figured I'd give it a try. You only live once right?" Well, that turned out to be a huge mistake, because after we.....did it, he broke up with me the next day in school, as if he was scoring me. Then, I heard that I wasn't the only girl he did this to. I was pretty naive to not know his true intentions, but you know how guys are treated in society. No need to even repeat it.

I spent the rest of Freshmen and Sophomore year focusing on education and dance, reevaluating my life, then everything changed when my Junior year began. What was responsible? Well, his name is Mordicai, or Love, which is what I like to call him. Our relationship started off small. While I wasn't paying attention, Mordicai was always drawing pictures of me in classes we had together. It wasn't until weeks that he confessed that he had a crush on me, and asked me out on a date. I'll admit that I was hesitant at first because of my pasts I've had with having no strings attached, but I was willing to just let all of the grudges go and give it a try.

I remember our date too. Instead of some five star restaurants, he took me to his studio. He had on this black vest with dark blue jeans, converse sneakers, and glasses. I couldn't help but laugh since I was a bit too overdressed. The date actually turned out great since we were so relaxed, and his sweet personality was really soothing. He also painted a portrait of me that day.

After that we've been inseparable. Too bad we aren't so lovey-dovey in school. Rather outside of school. It's something about him though. I feel like after months of dating, he's hiding something. Unfortunately, I didn't know about his secrets until it was too late. I remember hearing the news from his mother that day. Found him dead in his room from a drug overdose. I spent that entire weekend in my bed sobbing until there were no tears left. I didn't want to attend school after that weekend, but I had to stick it out and keep my composure, but I wasn't fooling anyone.

That same day was when I encountered another secret about Mordicai. He had his own circle of unique friends, and one of them knew about me after hearing the many things Love would say about me. He invited me to a cave just to have a good time and celebrate Mordicai's death. At first I was hesitant, but thanks to Mordicai's best friend, I felt more comfortable with them. I actually did smile after feeling so depressed and lonely before that. After that and Mordicai's funeral, I had to focus on my own life. I didn't want to let the thought of Mordicai go, but I was still young. I had a whole life way ahead of me. After that day, and a text message from one of the guys in the group, I never heard from his friends again. One I heard had succumbed to a terminal illness. "

With the future on my mind, I went back to studying at school, focusing on dance, and graduating as swiftly as a cool breeze. Why? Because I was on a mission to attend one of any university that could accept me for a Performing Arts degree. Who accepted me? My third choice, New York University's Tisch School for the Arts, but I had to major in Business and minor in Dance. I was so elated because my brother Jamal lived there, and he let me live with him once I moved to New York. It's a long walk to NYU from his house though, but it is worth it."

"My freshman year was such a blast at NYU, but very overwhelming. This was a totally different country. I assumed that many would judge me and my Canadian accent, but throughout the first semester I began to warm up to people, and I got quite a few friends, and as the years passed, it progressed from there. I also joined the Alpha Kappa Alpha sorority. However, being so active in campus life, I still had to focus on dance, and after graduating, I was given the option to extend my education by getting a Graduate Degree, which is where I am now. Had to move out from my brother's little one bedroom apartment to something more "me". Sure it's a little harder this time, since I'm also paying for rent, but at least my brother, and scholarships, are helping me out a little as well. Plus I managed to get a job as an intern at Alvin Ailey Dance Company thanks to one of my dance instructors, as well as a cashier at J. Crew clothing store.

From the few, yet tremendous heartbreaks I have experienced, I must say that I persevered. However, my life journey has not finished yet. There is a long road in front of me that I still need to drive until I reach the end."