---
---
Name:
Marcus Alexander Bane
Age:
32
Gender:
Male
Sexuality:
Straight
affiliations:
The Cursaders for Christ
---
---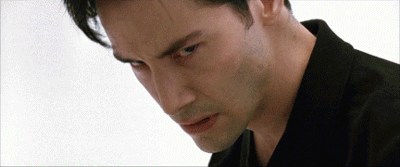 Personality:
" God gave up his only son to forgive us of Sin... So why waist an opportunity?"
Marcus is in no way what you would call an ordinary member of the Church. While most Priests would teach others to avoid the Deadly Sins, Marcus treats them almost like a check list. Despite this unholy manner, Marcus still holds firm in his belief in God - Often snapping at someone for using 'the lords name in vain'. He will often speak his mind when no one wishes to hear it, but does still hold restraint towards the feelings of most.
Likes:
Smoking, Drinking, Gambling, Honesty, and Faith in Others.
Dislikes:
Magic, Yelling, Mondays, Coconut flavoring, Racism.
Fears:
A lack of control or losing control of himself
(Possession)
---
---
History:
Abandon on a churches steps as an infant, Marcus was raised in a Catholic Orphanage along with several other discarded children of society. Often picking fights, and even more often winning them, the boy had a knack for trouble that not even the harshest of Nuns could seems to get out of him. For his rebellious behavior and unwillingness to conform, Marcus was kicked out of the Orphanage at the age of 16 - left to watch after and care for himself.
Staying in trouble most of the time, Marcus kept on the move, never staying in one place for very long until he found himself in New Orleans. Just over the age of 21 at the time, Marcus' eye got caught on a rather expensive looking necklace in a New Orleans shop window. In the dark of night the troubled young man broke into the shop, trying to make the necklace his own so he might pawn it off later, only to meet a woman who had him at the end of a shotgun barrel. Trying to dart for the still open shop door, the woman seemed to slam it shut with just a glance... without even moving an inch. In shock an awe, as his eyes became as wide as dinner plates, he stopped dead in his tracks and as he went to ask 'How' the woman shot him dead in the chest.
The police were called and an ambulance arrived to call his time of death and collect the body. Arriving at the hospital with what they thought to be a dead Marcus Bane, Father Thomas Walker came to read the dead young man his Commendation and farewell. Opening the bag body enough to see Marcus face, Father Thomas nearly jumped out of his shocks as Marcus gasped for breath and reached up for the old mans arm.
Having seen the light, Marcus thought himself done for- however a voice told him to go back... that there was work for him to do yet. Still in shock from the young mans sudden revival, Father Thomas didn't bother to remove the young mans hand from his arm till they both caught their breath. That is when he noticed the star-like birthmark on the palm side of his wrist - and how Marcus learned what he truly was to become.
Face Claim:
Keanu Reeves
Theme Song
O Death || Jen Titus


O, Death. O, Death.
Won't you spare me over 'til another year?

Well, what is this that I can't see
With ice cold hands takin' hold of me.
When God is gone, and the Devil takes hold,
Who'll have mercy on your soul.
Well I am death, none can excel,
I'll open the door to heaven or hell.
'O, death, someone would pray
'Could you wait to call me another day?'
The children prayed, the preacher preached
Time and mercy is out of your reach.
I'll fix your feet 'til you can't walk.
I'll lock your jaw 'til you can't talk.
I'll close your eyes so you can't see
This very hour come and go with me.
I'm death I come, to take the soul
Leave the body and leave it cold.
To draw the flesh off of the frame,
Dirt and worm both have a claim.

O, Death. O, Death.
Won't you spare me over til another year?

My mother came to my bed
Placed a cold towel upon my head.
My head is warm, my feet are cold
Death is a-movin' upon my soul.
Oh death how you're treatin' me
You've close my eyes so I can't see.
Well you're hurtin' my body
You make me cold
You run my life right outta my soul.
Oh death please consider my age,
Please don't take me at this stage.
My wealth is all at your command
If you will move your icy hand.
Oh the old, the young, the rich or poor
All alike to me, you know.
No wealth, no land, no silver no gold
Nothing satisfies me but your soul.

O, Death. O, Death.