Welcome to the academy.



As a prized possession of New Orleans. For those of you who don't know, we were established in the late 1800's as a reinstated 'cover up'. Our school masqueraded as a standard educational establishment while coaching young witches behind the scenes. Women of witch blood commonly chose to hide in the shadows, which is why the idea of witchcraft is so taboo. Of course it doesn't help that our kind has been sentenced to death in numberless fashion simply for being what we were born into. We have a history most bathed in blood, a history commonly identified as a threat rather than a powerful ally. There is fear in the eyes of those who cannot understand our craft. Nowadays, we are still quite a veiled institution, operating in a fifteen bedroom mansion, equipped with classrooms and all the space and privacy necessary for our kind. But here, we banish the idea of fear, the unknown. Here, we accept the uncertain, and abide by the laws of both white and black magic. And of course, above all, the supreme.


Now, there is a common misconception, and that, is that we do not take male students or children. Left to the discretion of The Witches' Council, some exceptions are made. So, come along, don't be shy. If you are suited for this way of life, you will find a place here to refine and strop the gifts that were devised in the very blood that flows through your veins. We encourage you to embrace even the slightest of skill. Hearing thoughts, seeing things. And, well, if you can perform even a bit of telekinesis, concilium, descensum, transmutation, divination or any smattering of the seven wonders, you could be on your way as the next supreme, male or female.

Though we encourage bold pride in your bloodline, we must warn you of all that exists outside of us and even sometimes, within us. Witch hunters, witches gone bad, opposition in voodoo, selfishness, hunger for power, exposure to a community of non-magic folk. Risk comes in colossal size for our kind. Speaking out loud even in the wrong restaurant could put all of us in jeopardy. Wanting something badly, loving too hard, hating too much - these are all likely perils. The smallest backfire in a seemingly minor thought could cause the downfall of an entire race. We are opposed by many, and misunderstood by even more. At Miss Robichaux's Academy, we prevent and decrease the likelihood of hazards, and well, death traps.

Under the instruction of Cordelia Foxx and Fiona Goode, you will find yourself carefully guided and practiced. Faith in your kin, your origin, will keep you alive and well. It will help you prevail, performing magic at heights that even Anna Leigh Leighton would find impressive. Find yourself on the sinister spectrum and you may have a tangle with a ghost, a minotaur, a murderer, or worse.





Roles:



Students & Household



Pell Laveau | Voodoo Orphan |

Taken

by blvkmvgic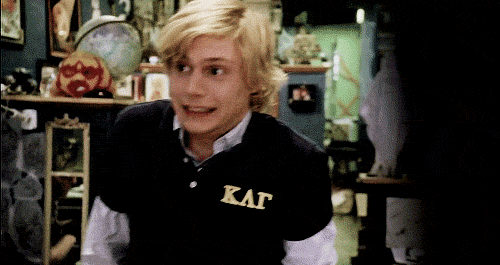 Kyle Spencer | Zombie Boy |

Taken

by McPainty



Rowe McDermott | Mind Butcher |

Taken

by Izzyvamp



Greyson Ault | Telekinetic Nightmare |

Taken

by RPGRosa



Silas Abernathy | Timid Banisher |

Taken

by usernamesareadrag



Jacqueline Emilie-Marie Laveau Ayers | Dream Walker |

Taken

by MaliceInWonderland



Emi Hartley | Flora&Fauna Maven |

Taken

by Lady Valentine


Staff and Council



Fiona Goode | The Supreme |

Taken

by Izzyvamp



Hale Bjarki | Council Scout |

Taken

by blvkmvgic

Outsiders and Rivals


Benjamin Hawthorne | Witch Hunter |

Taken

by Seveneleven




Angel Zuniga | Mindless Manipulator |

Taken

by blvkmvgic



Papa Legba | Purgatory Gatekeeper |

Taken

by Seveneleven



Decimus King | Gore Extraordinaire |

Taken

by zeph_GM
General Audience Warning: Mature and graphic content within. Sexual themes and adult language may apply.
1. Please be dedicated to your role when applying. In essence, we don't want anyone wasting their time.
2. Be adept and literate. We don't need you to know everything there is to know about Coven, as this is an innovative storyline, but being semi-aware is important, as well as knowing how to spell.
3. Multi-para capability is a

must.

We accept no less than three paragraphs per post.
4. Be bad IC! Yes, we said it! Spark fights, wars, rivalry, conflict. We love a juicy plot, and that's after all the point of us expressing the many dangers and possibilities in the introduction.
5. Be willing to collaborate with fellow writers. Micro-plotting is highly encouraged!
6. Be patient. If there is something you need, a GM will help you as soon as possible.
7. Don't be afraid to get in touch with GMs! We are here to help and make this a kickass time for everyone.
8. Do not kill other characters, at least, well, not without permission.
9. Be imaginative!
10. Don't start OOC bitch fights.
Get in touch with your GM & Mods!
GM:
blkmvgic
Co-GM:
McPainty
Mods:
MaliceInWonderland
Taking place in...
Arcs are bundles of posts that you can organize on your own. They're useful for telling a story that might span long periods of time or space.
There are no arcs in this roleplay.
There are no quests in this roleplay.
Here's the current leaderboard.
There are no groups in this roleplay!
Welcome home, Promethean. Here, you can manage your universe.
Arcs are bundles of posts from any location, allowing you to easily capture sub-plots which might be spread out across multiple locations.
You can create Quests with various rewards, encouraging your players to engage with specific plot lines.
Settings are the backdrop for the characters in your universe, giving meaning and context to their existence. By creating a number of well-written locations, you can organize your universe into areas and regions.
Navigation
While not required, locations can be organized onto a map. More information soon!
There are no groups in this roleplay!
By creating Collectibles, you can reward your players with unique items that accentuate their character sheets.
Once an Item has been created, it can be spawned in the IC using /spawn Item Name (case-sensitive, as usual) — this can be followed with /take Item Name to retrieve the item into the current character's inventory.
Give your Universe life by adding a Mob, which are auto-replenishing NPCs your players can interact with. Useful for some quick hack-and-slash fun!
Mobs can be automated spawns, like rats and bats, or full-on NPCs complete with conversation menus. Use them to enhance your player experience!
Current Mobs
No mobs have been created yet.
Locations where Mobs and Items might appear.
You can schedule events for your players to create notifications and schedule times for everyone to plan around.
Add and remove other people from your Universe.
The Forge
Use your INK to craft new artifacts in The Witching Hr. Once created, Items cannot be changed, but they can be bought and sold in the marketplace.
Notable Items
No items have been created yet!
The Market
Buy, sell, and even craft your own items in this universe.
Market Data

Market conditions are unknown. Use caution when trading.

Quick Buy (Items Most Recently Listed for Sale)
Welcome to the south.
Discussions
Topics

Replies
Views

Last post
Most recent OOC posts in The Witching Hr
There have been no posts in the OOC topic for this roleplay!