---
---
---
---
"Something is brewing about to begin"
---
---
Theme Song(s)
Ghost Towns | Radical Face
King and Lionheart | Of Monsters and Men
Name
Aster Omuro
Nickname/Aliases
Puppet | Pup
Age
16 allegedly
Gender
Male
Role
The Puppet
Sexuality
Asexual
FaceClaim
Shion
---
---
---
---
"Books are friends with information"
---
---
Height | Weight
5'5 | 119 lbs
Hair Colour
White sometimes brown
Eye Colour
Red sometimes brown
Physical Description
He is skinny and has a scar like mark winding around his body starting from beneath his left eye winding down around the neck, torso, abdomen and limbs. This mark is what keeps him together and keeps him alive. Aster thinks of it as the mark of his creator. He typically wears slacks and a stretched out light turquoise cardigan over a white dress shirt. Sometimes, but not often he will ditch the cardigan. Sometimes he'll sport a brown hooded jacket.
---
---
---
---
"I always wanted to share in the adventure"
---
---
Personality
Caring | Optimistic | Curious | Open | Courageous | Just a little bit shy
Likes
Books | Animals especially rodents | Friends | Music | Red
Dislikes
Hot things | Small spaces | Sharp Objects | Locks | Cruelty
Habits
Picking up stray animals and taking them in | Invading personal space by touching hair | Humming
Flaws
Passive | Too Trusting | Cannot feel | Flaky
Abilities | Powers
Idiopathic Neuropathy - He cannot feel physical sensations or pain though oddly enough he can feel fur and hair, it is like a tickle to his skin. This ability can be dangerous as he would not know if he was lethally injured. Or really injured at all unless he sees it.
Strong Immunity - The bright side of still being more puppet than 'real boy' is that he cannot get sick. Thus he is immune to all sicknesses.
---
---
---
---
"What do you mean I can't keep a rat as a pet?"
---
---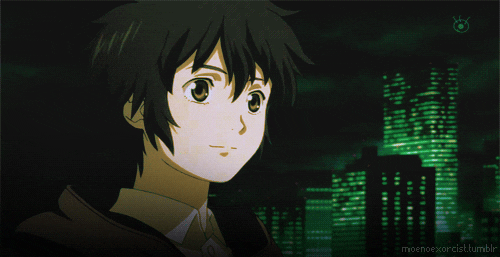 Romantic Interest
None to speak of
History
Aster was following some rat one day and came across a book. It had all sorts of information in it about a world of the mundane and a place where fables live among the mundane. It was curious to him as he'd never been too sure about the mundane world. Just the homeland. He picked the book up and he continued following the rat until he arrived to a book store. He walked in as he enjoyed books and saw no one around and decided to make a home of it. Aster set the book down as he inspected others and picking some up to read them. He quite enjoyed himself with this. When Aster went back to get the book it was gone and he looked all over but couldn't find it. He decided that it must have been a figment of his imagination. As time passed he found himself watching over people in town particularly one with a red scarf. He is a silent observer and doesn't speak much to others unless he needs to or is addressed by another person. He does a lot of reading and has a couple of rodent friends that scurry in and out from a place that Aster is still determined to locate. From his days observing and little talks with the rodents he learned quite a lot of information. Nothing too secret though. His hair and eyes were brown when he arrived to the town but as he stayed they turned white and red.
Other
Aster is able to communicate with animals but it is more that he can sense and understand what they are try to communicate rather than actual speech.