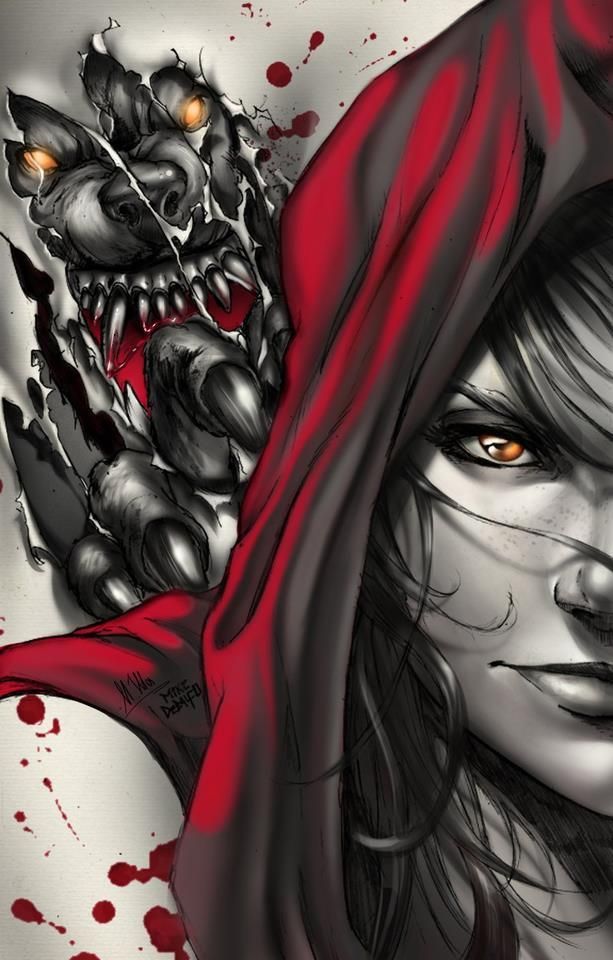 Disclaimer: I do not own this picture, unfortunatly I no longer have the information on the pictures owner. If anyone knows, or asks me to take it down as such, I will do so. Until then I am using it to express the dual nature of my character and as amazing artwork.
.:|The basics|:.

Rank: Beta.
Full name: Kristianna Angela Dena
Nickname: Kris
Race: Human / Werewolf.
Occupation: Grocery Store Clerk
Social class: Middle-Low.

.:|Physical Appearance|:.

Age: 23
Eye Color: Amber/Brown
Hair: Brunette with hints of auburn, medium length, thick and curly.
Height: 5'6"
Weight 145 pounds
Build: Medium build, slightly stocky (at least to begin with).
Distinguishing marks: (Fake) Eyebrow ring, snakebites.
Predominant feature: Eyes.

This young woman is in a rebellious stage right now. She wants to have piercings but because her work place, and her father, will not allow it she settles for the fakes that one can buy during Halloween time in order to make herself look more like a rebel. She's considered dying her hair and changing her appearance as well. The only feature she is particularly happy with are her amber/brown eyes, which she can affect the darkness of with heavy makeup. Other than that she is mostly your normal girl in her twenties, with a few extra pounds.
-
.:|Wolf Form|:.

In her wolf form she is more of auburn with brunette undertones, the opposite of what her hair normally looks like. She loses the extra pounds that her human form carries and is much more lean and muscular, ready to hunt and fight.

.:|Personality|:.

Habits: Trying to get a rise out of someone, show off your 'piercings'
Greatest Strength: Ability to listen, see, and analyze a situation.
Greatest Weakness: Off-putting demeanor, arrogance, and rebelliousness.
Biggest Vulnerability: Inability to express her need of acceptance.
Priorities: Learning to control her new shifting abilities, become someone that others will listen to, and learn her place in the world- and this new pack.
- The main aspect of Kris' personality is that she's trying her hardest to fit in, but also to stand out. She doesn't know her place in the world and, since she never got into college or even wanted to, she feels lost and disconnected for her large but small town. While she is loyal and can be a great friend, she has problems with social interaction at first and can often make social mistakes that make her seem arrogant and rude.

.:|History|:.
Kris was raised in a single parent household by her father. As such she grew up a tomboy and, later, felt disconnected from others in her town. Not that she thought that she was special for being in a single parent household but more like being a girl who was raised by a man who didn't know very much about women. She has no siblings and her mother lives in another state, sending Christmas and birthday wishes and presents whenever she remember usually a month early or late). She meandered through school, bored with what was being taught and did not think that College was anything special, or for her.

At nineteen she got a job at a local mom and pop grocery story and has worked there ever since, growing comfortable in her position as second in charge stocker of groceries and trying to find her way in life.