---
"Better one then thousands…"
---
---
---
---
---
---
Appearance and Personal Info:
Nickname:
Grim
Role:
The kid #3
Weight:
115 pounds
Height:
Five feet four inches tall
Sexuality:Eye Color:
Bright blue
Hair Color:
Medium Brown
Skin Tone:
A light tan
Age:
15
---
---
---
---
Details:
Habits:
Biting his nails, especially when he's scared. He tends to run on when speaking, especially when he's around someone he thinks is really cute. Keelan pops his knuckles when he's ready to fight, and he loves to blow things up, though he doesn't really announce it. Probably Keelan's two biggest habits is he never confines in anyone, and he has trust issues so he tends to try to stay away from others.
Strengths:
Hand to hand combat, Knife fighting, explosives (especially homemade),
Likes:
His k-bar, his quartz crystal (the only thing he has left from his mother), apples (he's always munching on one), Running (especially in the morning when it's cool out), spiders (he feels that he could share their loneliness), the color red
Dislikes:
Reading, Snakes (for obvious reason, who likes an over grown worm with teeth anyways?), fighting (who does? plus he has no choice in it)
Weaknesses
Big bodies of water, or deep water (he doesn't know how to swim), Seeing people treated badly and no being able to do anything about it (makes him feel guilty),
Curse ('Kids' only!):
To live forever, never aging, but the twist to it is every time he hurts or kills someone, a human or a demon, he feels the same pain he caused.
---
---
---
---
History:
Keelan was born to a poor family, being the only son didn't help at all. His father was in and out of prison, and his mother was a struggling woman, not having a GED or High School Diploma, she couldn't find a really good job. Though they didn't have much, his mother did her best to make sure he went to school looking good. When Keelan was eight, his father was convicted of murder and sentenced to life in prison, leaving his mother and him alone for good. He didn't grow up with much, but the things that he did have were either past down from his grandparents or his mother found a way to pay for.
When Keelan was 10, his mother made an agreement with a martial art master to teach her son to fight, and that she'd clean his studio. Surprisingly, Keelan became really good at hand to hand combat extremely fast, and they grew closer to the martial art master, until his sudden death three years later. While training in martial arts, Keelan's Martial Arts Master taught him some of the best natural elements needed to make a bomb, with hopes that it would come in handy for him one day. The day before Keelan's thirteenth birthday. When cleaning the studio, his mother found a wrapped gift made out to Keelan. Inside was a military issued k-bar, which became the second most precious item Keelan has, the first being a quartz crystal that belonged to his mother, that he just happen to see in her jewelry box, and she gave to him. He never takes his necklace off, and inside his left boot is his k-bar. His mother past away a few weeks before
The Day
, so she never had to know that he was chosen. Keelan never thought of going through with the ceremony, instead, he swore to revenge his family's broken home, and name. Ever since the demons first done the sacrifices, his family gave one person up every generation, and he swore it ended with him. Keelan taught himself all the different household chemicals needed to make bombs.
---
---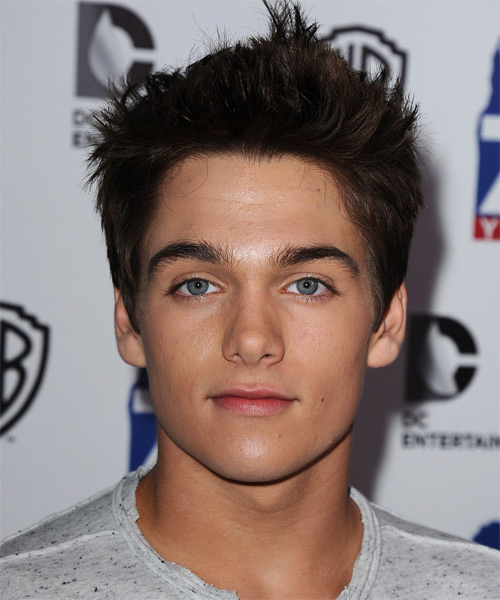 Personality:
Keelan can be a very nice guy once you get to know him, but must break the wall up around him first. He doesn't trust very easily, and doesn't talk about any of his problems. Keelan can be best described as either your best friend or your nightmare; he's not one you want against you. He tends to show that he's stronger than what he really is, and doesn't show weakness, no matter if he cares about you or not. Keelan truly believes that if you are open with someone, than it just shows weakness, and only end with pain, and he doesn't like that.
---
---
Other:
There is one thing that Keelan doesn't know. The only way for him to die is to kill the demon who cursed him. Once the demon is killed, he will die.
The information in this color is pending, and may change.