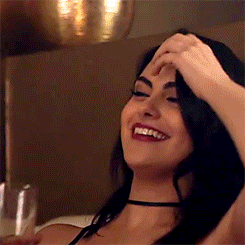 X
X
X
X
X
X
X
X
X
X
X
X
X
X
X
X
X
X
X
X
X
X
X
X
X
X
X
X
X
X
X
X
X
X
X
X
X
X
X
X
X
X
X
X
X
X
X
X
X
X
X
X
X
X
X
X
X
X
X
X
X
X
X
X
X
X
X
X
X
X
X
X
X
X
X
X
X
X
X
X
X
X
X
X
X
X
X
X
X
X
X
X
X
X
X
X
X
│
│
│
│
│
│
│
│
│
│
│
│
│
│
│
│
│
│
│
│
│
│
│
│
│
│
│
│
│
│
│
│
│
│
│
│
│
│
│
│
│
│
│
│
│
│
│
│
│
│
│
│
│
│
│
│
│
│
│
│
│
│
│
│
│
│
│
│
│
│
│
│
│
│
│
│
│
│
│
│
│
│
│
│
│
│
│
│
│
│
│
│
│
│
│
│
│
│
│
│
│
│
│
│
│
│
│
│
│
│
│
│
│
│
│
│
│
│
│
│
│
│
│
│
│
│
│
│
│
│
│
│
│
│
│
│
│
│
│
│
│
│
│
│
│
│
│
│
│
│
│
│
│
│
│
│
│
│
│
│
│
│
│
│
│
│
│
│
│
│
│
│
│
│
│
│
│
│
│
│
│
│
│
│
X
X
X
X
X
X
X
X
X
X
X
X
X
X
X
X
X
X
X
X
X
X
X
X
X
X
X
X
X
X
X
X
X
X
X
X
X
X
X
X
X
X
X
X
X
X
X
X
X
X
X
X
X
X
X
X
X
X
X
X
X
X
X
X
X
X
X
X
X
X
X
X
X
X
X
X
X
X
X
X
X
X
X
X
X
X
X
X
X
X
X
X
X
X
X
X
X
X
X
X
X
X
X
X
X
X
X
X
X
X
X
X
X
X
X
X
X
X
X
X
X
X
X
X
X
X
X
X
X
X
X
X
X
X
X
X
X
X
X
X
X
X
X
X
X
X
X
X
X
X
X
X
X
X
X
X
X
X
X
X
X
X
X
X
X
X
X
X
X
X
X
X
X
X
X
X
X
X
X
X
X
X
X
X
X
X
X
X
X
X
X
X
X
X
X
X
X
X
INÊS BALCEIRO
"I hunt the wilderness in myself
I am she who betrays blood for a little bit of kingdom" — Vanessa Angelica Villareal
████████████████████████████████████████████████████
▬▬▬▬▬▬▬▬▬▬▬▬▬▬▬▬▬▬▬▬▬▬▬▬▬▬▬▬▬▬▬▬▬▬▬▬▬▬▬▬▬▬
NAME
Inês Marina Raquel Balceiro
(ee-nehz ; mah-ree-nah ; rah-kell)
NICKNAME/S
Nês
(by friends and family, always) ;
Nêzzy
(by her brother)
AGE
18
DATE OF BIRTH
16th of April, 1999
GENDER
cisfemale
ORIENTATION
bisexual, biromantic
ETHNICITY
Latinx
NATIONALITY
US American
HEIGHT
5'6"
WEIGHT
HAIR
raven-black, shoulder-length, wavy
EYES
dark brown
DIALOGUE
#7c6767
THOUGHT
#b0a3a3
▬▬▬▬▬▬▬▬▬▬▬▬▬▬▬▬▬▬▬▬▬▬▬▬▬▬▬▬▬▬▬▬▬▬▬▬▬▬▬▬▬▬
GODLY PARENT
Hecate
POWERS
in regards to her
illusion manipulation
, Inês struggles a little. She can make things look present, but she cannot shift one's perception of an environment without a severe level of concentration that typically leaves her light-headed and woozy. Furthermore, she cannot hold her images for especially long amounts of time, and the larger the size of the illusion, the sooner it is likely to flicker and fade out. It is with her
psychometry
that she finds she is most powerful, even exceptionally so, for she is able to read a person or object's past without psychical contact, just reasonably close proximation. Of course, psychical touch makes the visions clear and more powerful, but basically, she has a window regardless. She also has the rare addition of being able to read people and their whereabouts and history and so forth through objects which they own, the greater the sentimental value the object possesses resulting in the more effective and clear view. Finally, her
force-field
manipulation is decent, although far more impressive when she combines her efforts with those of her brother. Basically, these force-fields can be powerful, but like anything else, they weaken with time and damage.
RELATIONSHIP WITH GODLY PARENT
the Balceiro twins are not especially close with their mother, having more of a business-like arrangement with the goddess. They can talk comfortably without arguing, but there is always a slight chill, a lack of emotional attachment, at least on the twins' side of things.
▬▬▬▬▬▬▬▬▬▬▬▬▬▬▬▬▬▬▬▬▬▬▬▬▬▬▬▬▬▬▬▬▬▬▬▬▬▬▬▬▬▬
LIKES


fruity alcoholic drinks
painted nails
tattoos
dark lipstick
SKAM
pop culture references
chokers
CI tv
winged eyeliner
feminism
DISLIKES


reality tv
bullying
snobbish behaviour
tea
physical excursion
cinnamon
heavy metal
her sucky impulse control
"bros"
being underestimated
▬▬▬▬▬▬▬▬▬▬▬▬▬▬▬▬▬▬▬▬▬▬▬▬▬▬▬▬▬▬▬▬▬▬▬▬▬▬▬▬▬▬
STRENGTHS
XXX
cunning
| whilst her academics vary in level, some better and some worse, her intelligence really takes the form of street smarts and wit. Her mind is sharp as a razor blade, and when it comes to thinking on her feet, she goes unrivalled.
XXX
considerate
| she might have a deadly level of ambition, and a penchant for snark, but Inês truly is a thoughtful person. She treats people with compassion and kindness, and holds no prior biases, despite her wealthy position meaning that many expect the opposite from her prior to meeting her.
XXX
confident
| this self-confidence transcends the superficial level, instead placing her in a position in which she is unafraid to speak her mind, and stand up for what she believes in, or defend someone or something to the grave. She is not cowed easily, nor is her confidence easily damaged, for she has it in spades.
WEAKNESSES
XXX
vain
| there is nothing wrong with caring about one's appearance, but there is no doubt that Inês' level of vanity can be slightly off-putting. However, seeing as she cares very little what other people think, this weaknesses more effects her prioritisation rather than others' perception of her. She'll absolutely refuse to leave the house if she isn't totally satisfied with her appearance. The sky could literally be falling and she would take a moment to touch up her lipstick before going outside.
XXX
rude
| perhaps a better word to describe this is tactless, for it is often less an intentional behaviour and more a tendency to say whatever comes to her mind. Whilst this trait could potentially be seen as endearing, in small doses, Inês' lack of filter means that the doses are, well, decidedly
large
.
XXX
irresponsible
| she often acts without thinking, and is driven by impulse without ever stopping to consider consequences. Her cunning only goes so far as she isn't too emotionally involved in whatever situation is at hand. It is when she has intentionally emotionally separated herself from a situation that she does the most damage, but that sometimes takes the most effort, and if she doesn't, things can become chaos rather deftly.
QUIRKS AND HABITS
XXX
nicknames
| it might drive people mad, but she really can't help it. She always manages to find a way to shorten names, add fun spins, or find fitting replacements to the names of those she spends time with.
XXX
pop culture references
| perhaps its her subconsciously reminding everyone of just how
learned
she is, but she is always making references to pop culture. Her references go beyond those made famous in her own generation, suggesting that she watches a
lot
of old movies.
XXX
bilingual
| she is fluent in both Portuguese and English
▬▬▬▬▬▬▬▬▬▬▬▬▬▬▬▬▬▬▬▬▬▬▬▬▬▬▬▬▬▬▬▬▬▬▬▬▬▬▬▬▬▬
PERSONALITY
She is bold and confident in all manners of the word, and has a charmingly addictive way of speaking, her eloquent way of speaking combined with her charisma oft proving itself irresistible. This eloquence translates into a strong wit, and thus Inês is in possession of a silver tongue that can both spin words like silk, or knot them liked barbed wire. She enjoys a cleverly exchanged banter no matter the occasion, and her acumen is truly something to behold. Her snarky ways walk hand in hand with her typical teasing, and she can just as easily poke harmlessly as she can deliver pride-crushing blows. Frankly, it really depends on her mood, and exactly how liked someone is by her. She is hardly the sort to keep her opinions to herself for the sake of looking like a more pleasant person to be around, and thus will make her thoughts clear come every opportunity. She has tact (... sometimes), but she prefers honesty over white lies, and such becomes clear not long after being in her presence.
She may be arrogant, but one could easily argue that hubris comes from a suitable place. She is just as cunning as she gives herself credit for, and is remarkably and astoundingly prideful despite her many, many insecurities. Sharp-tongued and courageous, she is as stubborn as she is clever, and will seldom allow herself to be pressured to do or agree with something that does not suit her personal ideals. Unexpectedly roguish, Leonie hides her calmer, more delicate traits behind a smirking wall, armed to the teeth with witty raillery. And she hasn't had anyone break down the wall in an inexplicably long time.
Sociable and friendly, Inês is used to being the centre of attention. Whether it be thanks to the environment she grew up in or simply personality traits she developed on her own, she is a master of charm. Better yet, she enjoys it. She finds friendship to be extremely valuable, and treasures said relationships dearly. This love for people does not, in fact, restrict itself to those close to her. She enjoys new people, and loves to get to know strangers. To build bonds and create relationships. She is fiercely protective, although she often acts carelessly insouciant to hide a touch of something almost maternal to her character.
Playful and reckless, Inês often acts without thinking. Her intelligence and cunning does not translate into wisdom, and she has much to learn about... everything. She likes to tease and tempt, flirt and goad, and she finds immense pleasure in rushes of adrenaline. She is an extrovert, and always feels stronger when surrounded by people. In fact, it is during her moments of solitude that one can most clearly sense that something is wrong, for she seldom seeks out such a situation unless her mind is riddled with worry or anxiousness or something along those lines.
Vindictive and hot-tempered, Inês' cunning can be dangerous when she, or someone she cares about is wronged. She is a girl with her own sense of justice, and holds grudges. She is also an excellent liar, despite her typical penchant for blunt honesty. She is very much a spider when it comes to 'getting even'; a black widow slowly spinning a lovely and tempting web, luring in her prey, and then... well, let us just say that no one in their right mind would want to be the fly.
▬▬▬▬▬▬▬▬▬▬▬▬▬▬▬▬▬▬▬▬▬▬▬▬▬▬▬▬▬▬▬▬▬▬▬▬▬▬▬▬▬▬
FAMILY TIES
XXX
RAUL BALCEIRO
|
FATHER
| 46 | ALIVE |
CEO of a multi-billion-dollar conglomerate
XXX
LUÍS BALCEIRO
|
TWIN BROTHER
| 18 | ALIVE |
attending Aeonis alongside his sister
XXX
VIVIENNE GIRARD-BALCEIRO
|
STEP-MOTHER
| 39 |
married to Raul for five years
XXX
ELOISE GIRARD-COULTER
|
STEP-SISTER
| 16 |
from Vivienne's previous marriage
XXX
MATTHIEU GIRARD-BALCEIRO
|
HALF-BROTHER
| 4 | n/a
HISTORY
Raul Balceiro's story is nothing if not a rags-to-riches tale. Born in Rio De Janeiro, Brazil to a single mother struggling with illness, Raul spent his former years in poverty.
as a child and young teen, he engaged in pick-pocketing and spent time with gangs. Initially, he hoped to rise in the ranks of the gang which he was initiated into. However,
that changed when he saw a gentleman step out of the most glamorous car Raul had ever laid eyes on. The man himself was glamorous too, decked out in expensive fashions as he made is way into an fancy hotel. A young man walked along beside him, speaking in a hurried tone about meetings and times and committees and so on and so forth.
For whatever reason, Raul was transfixed. He didn't want violence and drugs and petty money. He wanted
success
. He wanted
power
. At eighteen, he made his way to the US, and took out a massive student loan. As he studied business and commerce, he worked day and night to keep on top of his staggering loan. When he earned his degree several years later, he had taught himself fluency in English and persisted for months just to get a meeting with the wealthy executives whom he wished to impress.
When he finally did, his ideas shocked them. They were innovative. Creative. Brilliant.
Raul got not only job, but the go ahead to advance his ideas.
At only twenty six, he had his own business.
Then he had a small fortune.
Then he had a
large
fortune.
By the time he was in his early thirties, Raul was a self-made millionaire.
Raul met Her at a hotel party in celebration of a recent, successful business deal. She was stunning, as goddesses tended to be, and he was instantly stunned. She matched him wit for wit, and carried a charisma that was nothing if not hypnotic.
The affair was short-lived, and a part of Raul knew from the beginning that it would not work out. Hecate was too free, to clearly already prepared in her escape of the relationship. But for a time, they enjoyed each other, and when the two twins appeared in Raul's life, he did not hesitate to keep them there.
When their powers began to reveal themselves, Hecate returned once more, this time with the intention of telling Raul the truth about herself. Raul took a while to understand,
as most would, but when he did, he was amazed by his children rather than fearful of them. However, Hecate's words of advice regarding the twins' safety was anough to convince him to send them both the Theos.
▬▬▬▬▬▬▬▬▬▬▬▬▬▬▬▬▬▬▬▬▬▬▬▬▬▬▬▬▬▬▬▬▬▬▬▬▬▬▬▬▬▬
▬▬▬▬▬▬▬▬▬▬▬▬▬▬▬▬▬▬▬▬▬▬▬▬▬▬▬▬▬▬▬▬▬▬▬▬▬▬▬▬▬▬
████████████████████████████████████████████████████