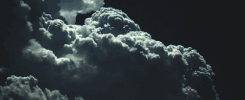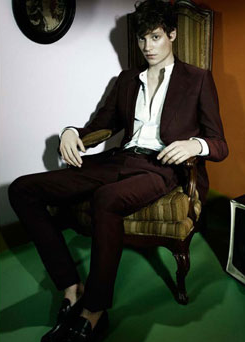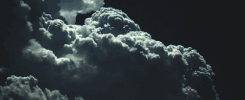 X
X
X
X
X
X
X
X
X
X
X
X
X
X
X
X
X
X
X
X
X
X
X
X
X
X
X
X
X
X
X
X
X
X
X
X
X
X
X
X
X
X
X
X
X
X
X
X
X
X
X
X
X
X
X
X
X
X
│
│
│
│
│
│
│
│
│
│
│
│
│
│
│
│
│
│
│
│
│
│
│
│
│
│
│
│
│
│
│
│
│
│
│
│
│
│
│
│
│
│
│
│
│
│
│
│
│
│
│
│
│
│
│
│
│
│
│
│
│
│
│
│
│
│
│
│
│
│
│
│
│
│
│
│
│
│
│
│
│
│
│
│
│
│
│
│
│
│
│
│
│
│
│
│
│
│
│
│
│
│
│
│
│
│
│
│
│
│
│
│
│
│
│
│
│
│
│
│
│
│
│
│
│
│
│
│
│
│
│
│
│
│
│
│
│
│
│
│
│
│
X
X
X
X
X
X
X
X
X
X
X
X
X
X
X
X
X
X
X
X
X
X
X
X
X
X
X
X
X
X
X
X
X
X
X
X
X
X
X
X
X
X
X
X
X
X
X
X
X
X
X
X
X
X
X
X
X
X
X
X
X
X
X
X
X
X
X
X
X
X
X
X
X
Kaiden Briarly
Seas of emotion controlled by the day overrun
their boundaries by night, charting a new course
over old places, running through lashes and lines.
What midnight eyes can't hide.
████████████████████████████████████████████████████
▬▬▬▬▬▬▬▬▬▬▬▬▬▬▬▬▬▬▬▬▬▬▬▬▬▬▬▬▬▬▬▬▬▬▬▬▬▬▬▬▬▬
NAME
Kaiden Briarly
ka(eɪ)de(ɪ)n ; brī(ə)rly(i)
NICKNAME/S
Kade |
Preferred over his actual name
Kei |
Used by some friends
AGE
Seventeen
DATE OF BIRTH
November 22nd, 1999
GENDER
Male
ORIENTATION
Heterosexual, Heteromantic
ETHNICITY
Welsh
NATIONALITY
English
HEIGHT
6'2" / 188cm
WEIGHT
147lbs / 66kgs
HAIR
Ash brown, short layers above the nape of his neck, lots of texture
EYES
Hazel
DIALOGUE
#D2691E
THOUGHT
#133f05
▬▬▬▬▬▬▬▬▬▬▬▬▬▬▬▬▬▬▬▬▬▬▬▬▬▬▬▬▬▬▬▬▬▬▬▬▬▬▬▬▬▬
GODLY PARENT
Dionysus
POWERS
Kade struggles greatly with
intoxication and poison inducement
. It does not take mental power to induce the poison and intoxication. Rather, he must focus greatly in order to stop it from happening. This so called "power" is the main source of his insecurities and issues with relationships. Throughout most of his life, he has never gotten close to people out of a fear for hurting them. It is his main goal to learn to control the miasma that follows him wherever he goes. The effects of its aura coincide with his mood. For example, when he is happy or calm, intoxication ensues. When he is upset or stressed, sickness and poison ensues.
Vocal mimicry
has been practiced by him since his childhood, and he can wield it almost without thinking. However, he has a limited frequency range. He has
immunity to poison
as well, though this comes naturally rather than something he has to think about. His own toxins, obviously, do not affect his body. However, Kade has found that in very high amounts, any poison can bypass some of his own immune system. Kade has gotten into a nasty habit of binge drinking when he feels the need to become intoxicated, though he is trying to grow out of this and just accept this immunity for what it is.
RELATIONSHIP WITH GODLY PARENT
Slightly strained, due to Kade's odd feelings towards his father. He is slightly jealous of the man for how he spreads joy and fun amongst any group he seems to be with. He is also bitter because he just cannot seem to use his powers for anything good or useful. He feels disconnected from Dionysus, mostly because of the circumstances of how he was born, but also because of how different he feels in comparison. The only thing he can really connect to is reading and writing, both of which make Kade extremely happy. There have been a few occasions in which Dionysus has visited and gone with Kade to see a new theatre production. Kade appreciates this time greatly, and it often fuels him to be a more light-hearted person.
▬▬▬▬▬▬▬▬▬▬▬▬▬▬▬▬▬▬▬▬▬▬▬▬▬▬▬▬▬▬▬▬▬▬▬▬▬▬▬▬▬▬
LIKES


Kaiden enjoys some simple things, such as bitter coffee ,
herbal tea and the smell and flavour of peppermint.
He has always enjoyed reading classic novels , and
writing his own theatre productions. Kade likes
dressing well and solving riddles and puzzles.
He has come to find peace during the night, and
enjoys the effects of intoxication from alcohol (when
he drinks enough)
DISLIKES


Kade cannot stand hot weather, and has a mild disdain for most
animals (due to his childhood). He dislikes rich food and
most sweets. Most physical contact makes him uncomfortable.
He cannot be friends with those who are constantly angry or
especially chaotic . Those who are impatient also are
not a good match for him. Bugs are a fear of his. Especially
centipedes.
▬▬▬▬▬▬▬▬▬▬▬▬▬▬▬▬▬▬▬▬▬▬▬▬▬▬▬▬▬▬▬▬▬▬▬▬▬▬▬▬▬▬
STRENGTHS
XXX
Analytical
| He has learned to take a step back from situations and look at smaller aspects rather than the full picture. He prefers to be in the background for a bit, watching how things happen, before stepping in. This applies to his mind for riddles and puzzles, as well as situations with people.
XXX
Patient
| Kade has grown to accept failure time and time again, with people, and with himself and his abilities. He has the patience of a saint, and is very resilient as well. It is difficult to anger him, and so he has found himself as the voice of reason in many situations.
XXX
Eloquent
| All of the reading throughout his childhood has gifted him with a silver tongue. Kade holds a certain distinguished and put-together air about him. Though he has used this to a persuasive means, he is more proud of his gift for the creative possibilities.
WEAKNESSES
XXX
Mistrusting
| Though he wants to be optimistic and believe in the best of people, Kade has been let down by others too many times in his own life. Any friends he made would always drift away due to the sickness Kade seemed to exude. As a result, it takes a very long time for him to grow close to anyone. A great deal of patience is required to become someone close Kade.
XXX
Self-Destructive
| Self-loathing, self-hating, Kade used to beat himself down every day and never enjoy anything in life. It was a constant downward spiral. Now that he is at Theos Academy, he has been trying very seriously to get rid of the habits he has formed. Of course, the chains of habit are too weak to be felt until they are too strong to be broken. He still falls victim to his self-sabotage every now and then.
XXX
Physicality
| Kade is not well versed in any sport, besides occasional swimming. Just a glance at his lanky, thin frame can tell anyone right away how little he has worked on his body.
QUIRKS AND HABITS
XXX
Pale Skin
| Kade's skin is not just light, but
very
pale. Sometimes he even looks sickly, depending on what colour he's wearing and his general health.
XXX
Selective Memory
| Kade can remember the most trivial of facts. The date of the French revolution, when Rasputin died, the entirety of Edgar Allen Poe's "The Raven". He just...probably won't remember your name. Or what you look like. Don't take it as an insult though, he does want people to like him and is generally a nice person, he just can't seem to recall basic details about others.
XXX
Night-Owl
| Kade has always enjoyed the quiet and peacefulness of the night. He is often up until 3 or 4 in the morning reading or walking outside.
▬▬▬▬▬▬▬▬▬▬▬▬▬▬▬▬▬▬▬▬▬▬▬▬▬▬▬▬▬▬▬▬▬▬▬▬▬▬▬▬▬▬
PERSONALITY
Upon first meeting Kade, he seems very high-strung and tense. He is usually pretty quiet, staying to the side-lines rather than interacting with everyone. It is difficult to get past this initial first stage of awkwardness, as his self-destructive tendencies don't usually allow for relationships to go any further. For most of his life he has been on his own, and so he is used to doing things on his own. Kade enjoys his own company, and finds solace in reading all sorts of stories, and writing some of his own. He is independent, and emphasizes that he does not need other people to be happy, but one of his greatest fears is being alone for the rest of his life.
If you ever happen to get past his initial avoidance and carefulness, he does end up being a rather kind and, sometimes, fun person. His head is constantly stirring with ideas of new worlds and old, with tragedies and triumphs just waiting to be told. Though he still remains slightly pessimistic, he is a good person to have a conversation with. At night time, he loses most of his nervous energy and is able to let loose. While throughout the day, his poison aura may cause sickness, at nighttime, it causes the same effect as alcohol. Kade has discovered that the effects of his aura may depend on his mood, and so he has begun to try and be more positive than he usually is.
▬▬▬▬▬▬▬▬▬▬▬▬▬▬▬▬▬▬▬▬▬▬▬▬▬▬▬▬▬▬▬▬▬▬▬▬▬▬▬▬▬▬
FAMILY TIES
XXX
Linda Briarly
|
Mother
| 43 | Living
HISTORY
Kade was born in London England, theatre capital of the world. His mother had originally moved there from Aberystwyth, a small town in Wales. She was desperate for bigger and better things. While in London, at a theatre production of "A Midsummer Night's Dream", she met Dionysus in the crowd, and they immediately bonded over their shared interests of writing and theatre. They both attended an after party for the last showing of the play. After a night of wine and good old fashioned debauchery, Linda woke up to find Dionysus gone. Nine months later, Kaiden Briarly was born.
Growing up, he was used to seeing many more "normal" families, and longed for a father figure in his life. His mother tried dating time and time again, but none of the men lasted for more than a year. It was a constant cycle of disappointment for Kade, and after a while, he just started to get used to it. His mother attempted to fill the void in his life by providing him with animals. Cats, dogs, hamsters, gerbils, etc. For some reason, most of them died within a few weeks of being in the home around Kaiden. He began to believe that it was his fault the animals constantly died in his care. This was the beginning of his downward spiral into self-hate and distrust.
In primary and secondary school, Kade tried desperately to make friends, but was often ridiculed by other children for the "sickness" that seemed to surround him constantly. It is no surprise that with such negative emotions all the time, his intoxication and poison inducement hurt people rather than make them feel good. Kaiden became rather reclusive, keeping to himself and finding solace in reading and writing. At home he mimicked conversations with book characters or children from school with himself, pretending to have conversations, practicing for when he spoke with actual people. As a result, Kade developed a certain charisma, but unfortunately he could never hold onto people for very long before he ruined the relationship through his self-destructive devices.
It wasn't until he was almost 14 that Dionysus came back to London once again, and visited Linda after not seeing her for years. It was not until then that Linda found out she had a child with a God, and Kade was that very demi-god. Suddenly everything made sense. His contagious sadness that caused others pain and sickness, his odd voices, his rare happiness that seemed to do the same to others. Dionysus made himself more prevalent amongst the mother and son, and began to take an interest in Kaiden and his knack for storytelling. Just the presence of a father figure caused a significant shift in Kaiden's personality, and for once, he was determined to build relationships with people and improve himself.
Due to the difficulty in controlling his poison and intoxication inducement, Kade was referred to Theos Academy by his father. He also was referred there in hopes that through controlling himself, he could finally spread joy to others like he has always wanted to do, and share his stories with as many people as he can.
▬▬▬▬▬▬▬▬▬▬▬▬▬▬▬▬▬▬▬▬▬▬▬▬▬▬▬▬▬▬▬▬▬▬▬▬▬▬▬▬▬▬
▬▬▬▬▬▬▬▬▬▬▬▬▬▬▬▬▬▬▬▬▬▬▬▬▬▬▬▬▬▬▬▬▬▬▬▬▬▬▬▬▬▬
████████████████████████████████████████████████████