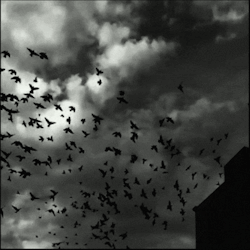 X
X
X
X
X
X
X
X
X
X
X
X
X
X
X
X
X
X
X
X
X
X
X
X
X
X
X
X
X
X
X
X
X
X
X
X
X
X
X
X
X
X
X
X
X
X
X
X
X
X
X
X
X
X
X
X
X
X
X
X
X
X
X
X
X
X
X
X
X
X
X
X
X
X
X
X
X
X
X
X
X
X
X
X
X
X
X
X
X
X
X
X
X
X
X
X
X
X
X
X
X
X
X
X
X
X
X
X
X
X
X
X
X
X
X
X
X
X
X
X
X
X
X
X
X
X
X
X
X
X
X
X
X
X
X
X
X
X
X
X
X
X
X
X
X
X
X
X
X
X
│
│
│
│
│
│
│
│
│
│
│
│
│
│
│
│
│
│
│
│
│
│
│
│
│
│
│
│
│
│
│
│
│
│
│
│
│
│
│
│
│
│
│
│
│
│
│
│
│
│
│
│
│
│
│
│
│
│
│
│
│
│
│
│
│
│
│
│
│
│
│
│
│
│
│
│
│
│
│
│
│
│
│
│
│
│
│
│
│
│
│
│
│
│
│
│
│
│
│
│
│
│
│
│
│
│
│
│
│
│
│
│
│
│
│
│
│
│
│
│
│
│
│
│
│
│
│
│
│
│
│
│
│
│
│
│
│
│
│
│
│
│
│
│
│
│
│
│
│
X
X
X
X
X
X
X
X
X
X
X
X
X
X
X
X
X
X
X
X
X
X
X
X
X
X
X
X
X
X
X
X
X
X
X
X
X
X
X
X
X
X
X
X
X
X
X
X
X
X
X
X
X
X
X
X
X
X
X
X
X
X
X
X
X
X
X
X
X
X
X
X
X
X
X
X
X
X
X
X
X
X
X
X
X
X
X
X
X
X
X
X
X
X
X
X
X
X
X
X
X
X
X
X
X
X
X
X
X
X
X
X
X
X
X
X
X
X
X
X
X
X
X
X
X
X
X
X
X
X
X
X
X
X
X
X
X
X
X
X
X
X
X
X
X
X
X
X
X
X
X
X
X
X
X
X
X
X
X
X
X
X
X
X
X
NICOLAS DANNEELS
"And my affection;
well it comes and goes.
I need direction to perfection".
████████████████████████████████████████████████████
▬▬▬▬▬▬▬▬▬▬▬▬▬▬▬▬▬▬▬▬▬▬▬▬▬▬▬▬▬▬▬▬▬▬▬▬▬▬▬▬▬▬
FULL NAME
Nicolas Storm Danneels
(Nee-ko-Las Storm Dah-kneels)
NICKNAME/S
Nico
(Nee-coh ~ most common)
; Storm
AGE
Eighteen
DATE OF BIRTH
June 1st
GENDER
Male
ORIENTATION
trying to figure it out...
ETHNICITY
Belgian + French
NATIONALITY
Belgian
HEIGHT
6'1
WEIGHT
152lbs
HAIR
A platinum blonde with natural waves, usually kept shorter on the sides and back, and a bit longer up top. Generally 3 to 4 inches.
EYES
Electric blue
DIALOGUE
#007f00
THOUGHT
#ee0000
▬▬▬▬▬▬▬▬▬▬▬▬▬▬▬▬▬▬▬▬▬▬▬▬▬▬▬▬▬▬▬▬▬▬▬▬▬▬▬▬▬▬
GODLY PARENT
Zeus
POWERS
Atmokinesis
: Nico wouldn't say he's bad at this, in fact, he's quite skilled. He's quick to change weather patterns and atmospheric pressures. The problem here is he hasn't fully gained control over it. When he's extremely bummed or heartbroken, it will usually begin to pour outside. When he's angered beyond belief, wild thunderstorms will hit. It's not something that he purposely aims to, and seeing as he's not the most emotionally sensitive, it also doesn't happen often. Still,it's something needing fixing.
Electrical Immunity
: This is perhaps the easiest for him, something he hardly even has to think about and had down from the get-go.
Electrokinetic flight
: This one was a rough start. The various marks and scratches on his body from crashing one too many times can attest to that, but practice makes perfect and Niko has mastered flight almost better than walking.
RELATIONSHIP WITH GODLY PARENT
Rough, to put it lightly. Zeus expects perfection. Nico thrives on trial and error. Zeus expects discipline and obedience. Nico is marked by his adventurous spirit and reckless nature. As you can probably guess, the two don't exactly see eye to eye. Being the son of such a powerful being entails responsibility, something Nico does not want to have to deal with and that just does not sit well with the go of all gods.
▬▬▬▬▬▬▬▬▬▬▬▬▬▬▬▬▬▬▬▬▬▬▬▬▬▬▬▬▬▬▬▬▬▬▬▬▬▬▬▬▬▬
LIKES
Adventure
Thrills
Change
Staying up all night
Exciting conversations
Traveling
Belgian beer
Challenges
Thunderstorms
DISLIKES
Boredom
Routines
when it's too quiet
tea/coffee
When people sleep all day
anything too predictable
spicy foods
being labeled as a "trouble maker"
▬▬▬▬▬▬▬▬▬▬▬▬▬▬▬▬▬▬▬▬▬▬▬▬▬▬▬▬▬▬▬▬▬▬▬▬▬▬▬▬▬▬
STRENGTHS
XXX
Emotions
| Nicolas isn't anything if he isn't emotionally strong. It's incredibly difficult to break him. When it comes to emotions, he's a rather steady pillar.
XXX
Unafraid to Fail
| As stated before, Nico thrives on trial and error. He's certainly not the type that wants to get it right on the first try, nor does he aim to. He may often makes mistakes, but he's quick to learn from them. He's not fond of people that expect perfection because, really, what's the fun in that?
XXX
Loyal
| Maybe he's not the easiest to make friends with, but once you have you can make damn sure he will be willing to lay down his life for you. Of course, he expects those he cares about to be willing to do the same for him.
WEAKNESSES
XXX
Adrenaline junkie
| he may be the first to jump off of a fifty foot cliff, or run into a fight unarmed, if only to feel the rush of adrenaline that comes with the fear. It's reckless and dangerous, but it's not something he plans on changing anytime soon.
XXX
Impatient
| If there's one thing Nicolas dislikes it's having to wait. For a person, for an event, for an outcome, for an answer. Whatever it may be, patience is a vertue that Nico certainly does not have.
XXX
Romance
| No, he's not weak for romantic gestures and easily swept off his feet. Quite the opposite, in fact. Nico may not have a single romantic bone in his body. He knows not the meaning of this word and would probably turn a romantic gesture into an awkward and cringy experience. Now that doesn't mean he won't ever try. You just have to suck in a breath and struggle to not curl your fingers and toes in too much.
QUIRKS AND HABITS
XXX
Can't go to bed early
| He may be utterly exhausted, on his last ounce of energy, but it is impossible for Nico's brain and body to shut down at any time before midnight. When the moon is up, he's up.
XXX
Chewing on his lower lip
| Mostly when he's too concentrated or completely emerged in whatever task he has at hand.
XXX
Accent
| Nicolas is a fluent English speaker, but his Belgian accent is still very much noticeable when he speaks.
▬▬▬▬▬▬▬▬▬▬▬▬▬▬▬▬▬▬▬▬▬▬▬▬▬▬▬▬▬▬▬▬▬▬▬▬▬▬▬▬▬▬
PERSONALITY
Nicolas is like a blizzard; absolutely beautiful, but potentially lethal. There are many layers to the young Belgian boy that only a handful of people ever get to see to an extent deep enough to
really
get to know him. He doesn't necessarily try to keep other out, but he does take his time in letting them in, and only those that are
truly
interested stick around long enough for it. As emotionally strong as he is, he's not willing to just let anyone come in and occupy a piece of his heart. There's limited space in there and he wants to save it purely for those that earn it.
An attention seeker is what some may see him as, seeing as he's always finding himself in the midst of trouble. But really, what Nicolas does or doesn't do is never with the purpose of impressing or acquiring attention. Any trouble or chaos he sets himself up for is purely for personal satisfaction and will almost always shrug through the consequences with a playful smile. He's not the type to go out of his way to seek others' approval. Whether you hate him or love him is not something he will lose any sleep over. But don't be mistaken, he's not an unfriendly person. He's social in his own sense and while he may not be the first to spark up conversation, he's certainly not opposed to it and most people are surprised to find that he's extremely easy to talk to.
He can be a bit awkward at times, not knowing what to say or when to say it. In that sense he may come off as blunt for saying something he doesn't truly mean, or saying it in a way that sounds insensitive for being a cheeky bastard. More often than not, he will take note of when he has said or done something wrong and will attempt to make up for it in his own way. However, he will
never
apologize for something he believes in wholeheartedly, regardless of how rude or insensitive it may seem. He can be brutally honest, even with those he loves. He doesn't believe in graceful lies. The truth hurts, but sometimes it's necessary, and he would much rather for people to be honest with him than going and talking behind his back. Simply put, Nico has an elastic heart inside of an electric soul.
▬▬▬▬▬▬▬▬▬▬▬▬▬▬▬▬▬▬▬▬▬▬▬▬▬▬▬▬▬▬▬▬▬▬▬▬▬▬▬▬▬▬
FAMILY TIES
XXX
Fredrick Danneels
|
Step-father
| 42 | Alive
XXX
Marianne DeWinters
|
Mother
| 38 | Alive
XXX
Thomas Danneels
|
Half brother
| 10 | Alive
HISTORY
Nicolas was born in Brussels, the capital of the small country of Belgium. Marianne, his mother, met Zeus in that very city during her early college years as he passed for a simple art student. She was immediately swept off her feet, never having met anyone like him before. Marianne fell in love, but all Zeus wanted was the usual summer fling, Having struggled to get over her feelings after his disappearance, it was just her and baby Nicolas for a while. Generally, Nico never minded it. He loved his mother and was willing to do just about anything to make her happy. He was a rather energetic and rambunctious kid, but he tried to do what he was told if only to see a smile on the woman's face. Still, happy as he was, he didn't fail to wonder about his father. He had asked his mother on a couple of occasions, but seeing as she only lowered her head and turned away, he decided it was best not to ask again.
At the age of six, Marianne met Fredreck and somehow he was what she needed in order to move on. They fell in love and were happily married. She was immensely happy, but Nico was not. Fredrick treated the young boy like a stranger, rather than a son or even a six year old boy. The years passed and their relationship only became colder and more distant, and then, Thomas was born. Immediately, Nicolas noted the difference of treatment, because Thomas was his blood and DNA, but Nico was not. The man did not mistreat him in any way, and in the presence of his mother he was like the world's best dad. But when alone, Nico might as well have been invisible. Of course he would not be the one to tell his mother that, because after years of longing a lost love, she finally seemed to be happy. Even still, Nicolas could not shake the feeling that he no longer fit in this family picture. Which is why when Zeus came to him, he accepted the offer. Needing a change of pace, of scenery, of lifestyle, he took the god up on his invitation to attend the academy.
▬▬▬▬▬▬▬▬▬▬▬▬▬▬▬▬▬▬▬▬▬▬▬▬▬▬▬▬▬▬▬▬▬▬▬▬▬▬▬▬▬▬
ROLEPLAYER
SleepingInTheGardens
FACE CLAIM
Lucky Blue Smith
▬▬▬▬▬▬▬▬▬▬▬▬▬▬▬▬▬▬▬▬▬▬▬▬▬▬▬▬▬▬▬▬▬▬▬▬▬▬▬▬▬▬
████████████████████████████████████████████████████