Name: Enkidu
Age: 19
Type: Mutant
description: A crystal body at a height of 5'11 ft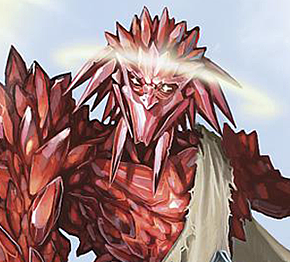 mutation: When his body crystallized and fell apart he discovered he was able to rebuild it. Right now his only psionic ability is to communicate to others telepathically. Because of the nature of his body he does not need to eat, drink, breathe, or sleep. However he must rest at times in order to keep up control over his body.
personality: Enkidu is logical, emotionally distant, and naive to the ways of society in the world. Though he often seem dispassionate, when a strong emotion seizes him, he experiences it powerfully. For example, Enkidu does not get annoyed; he becomes enraged.
History: Enkidu was not his original name, when he was being experimented on his body began to slowly crystallize and fall apart. When it had fully fallen apart they thought he was dead, several days later however the crystal began to come together to form a humanoid body. His memory however did not come back.
weaknesses: Weak against those with strong willed minds. Or powerful offensive capabilities.
Fears: He does not fear much of anything, believing he has no need to be in fear.
Equipment: None