---
---
Full Name
: Marina Kathleen LaRousse
Nicknames (Username)
: Mar, Marleen, Eledise
Gender
: Female
Age
: 21
Global Location
: New York City, New York, U.S.A. (Moving to Paris, France as soon as she's done with her schooling).
---
---
Sexual Orientation
: Bi-Sexual
Relationship Status
: In a relationship
Likes
: School, work, her clothes, food, France (her home), music, languages, and solitude. Loves to eat lots of ice cream when she thinks no one is looking. She has a dog in her apartment, Eledise, her beloved Norwegian Elk-hound who is the source of her many online usernames.
Dislikes
: Groups outside of what is necessary, her boyfriend (most of the time), lack of food (her father always brings cookies to a meeting for her), having to wear pants (even jeans), losing one of her gaming characters, losing books, and having to see daylight instead of a night sky.
Personality
: She's bubbly and care-free, except when you ruin something she loves. Although she usually is less than concerned about most things, she can easily turn serious when the time is necessary, and knows when to be mature and when to have fun. She enjoys a perfect balance of both, and maintains that someday she will return to her home - where she knows she will pursue the true life she was meant to have, an easy and relaxed life, one where she knows she will flourish.
Loves video games in her spare time, and often stays up late in her apartment playing games, screaming at another player to the misfortune of her neighbors.
---
---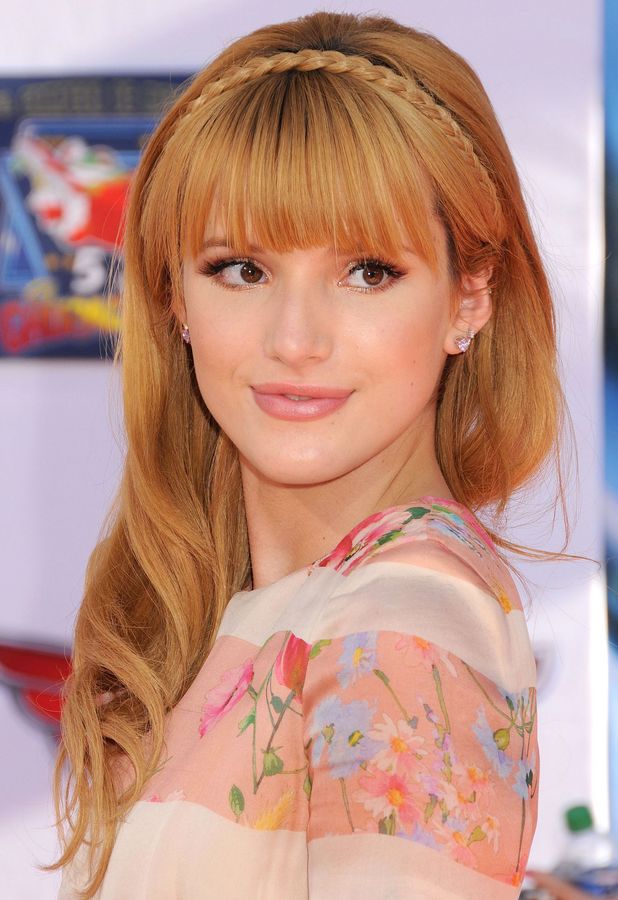 Hair Color
: Reddish-rouge
Eye Color
: Light, almond brown
Height
: 5'3"
Weight
: 103 lbs.
Typical Clothing Style
: Very fashionable. (Her current degree is fashion designing, and almost finished with her schooling!) She keeps up with the current fashion trends, often visiting runways in New York, England, and Italy to see what she's missing and find inspiration for new clothes. Her favorite outfits will forever be dresses, skirts, and anything smooth and flowing.
Distinct Markings
: She has a tattoo of
The Wheel of Time symbol
on her right ankle. This has been one of her favorite book series, with a rich history of fantasy, and she continues to read it as many times as she can.
---
Champion Name
: Favorin d'Aegis
Hair Color
: Raven black
Eye Color
: White
Height
: 5'8"
Clothing
: She wears a long, flowing blue skirt beneath a black belt (that she has had since she was young. One of her elders gave it as a coming-of-age gift, and she continues to use it as her main piece holding the skirt up.) Above the skirt, she wears a yellow top that is cut on the sides, all the way down (holding together just at her neck). It is slightly discolored from age and the light of the sun. She has a red cloak that falls just beneath her hips, holding together at the neck (though covering the top.) She has several necklaces hidden beneath this, several of which are stringed gems.
Class
:Caster/healer (specializes in nature co-ordination for casting, and ally revival for healing. Often she needs to remind herself to heal allies in the heat of a battle, otherwise she forgets.)
Choice of Weapon
: She carries a golden staff that has a crescent moon attached to the top. There are many runes carved into the surface; it was another coming of age gift from her elder. The clan has carried it since the beginning, looking to find the one Champion to wield it into the Final Battle. Favorin accepted this without worry, though no one knows what the runes mean. At the base is an orange gem, something she put on herself to remind her of the sun, even when it is not shining.
---
---
History
: She remembers years upon years of a history; one which she knows she has lived through. And yet, she cannot remember taking a single step of it, as if she simply is, and the history never was. Being a celestial being, she knows that she is old as the stars themselves, and yet she feels as if she was as new as an infant.
Favorin has known for a long time that she was to carry her clan's staff to the final battle. Although she could never guess when the battle would be, she knew - somehow - that she would be the one to adventure in it. She accepts this duty with pride, and has made it her own quest to find allies to travel to the battle with her. She, herself, has never done much in her life - the most adventurous thing she had ever done was left the Heavens. Travelling in peace, she hopes to aid the Realm for as long as she can, though she knows in her heart that she will not make it through the final battle.
Other
: Although she can see the past, present, and future of others - a trick that her clan had left her - no one can see the future of herself. One of her elders had begun the rumor that it was hidden, since she was to later go to the final battle, but no one had ever known for sure. All that they know is that was indeed her quest, and that the outcome of the battle would not be so easily guessed.
---
---