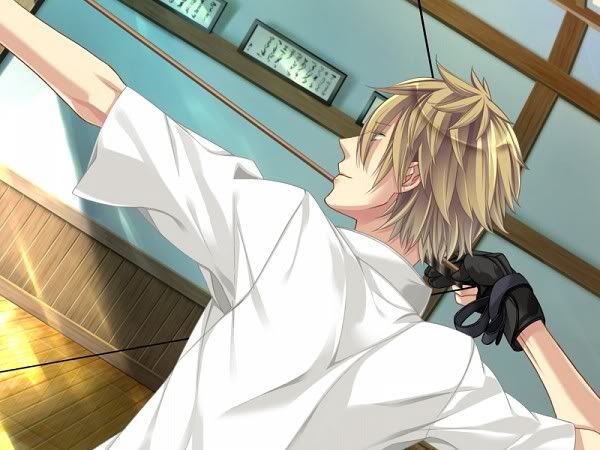 ---
---
Name
:Maxwell Arcus
Nicknames (Username)
: None
Gender
: Male
Age
: 17
Global Location
: USA, Washington
---
---
Sexual Orientation
: Heterosexual
Relationship Status
: Single and ready to mingle
Likes
: Archery, Sleeping
Dislikes
: Work, Loud noises
Personality
: A very laid back boy, usually sleeping and pondering about what is going to happen next, He is quite friendly, however he sometimes tends to distance himself from people, Overall, He is just plain lazy.
---
---
Hair Color
: Blonde
Eye Color
: Brown
Height
: 5"6
Weight
: 105 lbs
Typical Clothing Style
: Usually wearing a white buttoned shirt and black dress paints as his uniform for school,, His normal attire consist of a black jacket with a blue shirt underneath, blue jeans and a black beanie. He also is never seen without the glove on his right hand.
Distinct Markings
: None
---
Champion Name
:Arcedies Silverfang
Hair Color
:White
Eye Color
:Light Blue
Height
:5'5
Clothing
:Blue jacket around his torso and a purple cloak on his shoulders, White long pants and black boots.
Class
:Ranged/Archer
Choice of Weapon
: Arcedies is able to summon a bow using archive magic, The bow is white with a striped design on it, He also carries around a Katana, but rarely uses it.
---
---
History
: Arcedies was born in a clan in the cold tundra, This clan, The Silverfangs had a resistance to the cold, but were stranded because of them being in the great unknown, Arcedies was taught in the ways of combat, with a bow and a sword, At the age of 14, he was able to protect the village from a pack of bloodthirsty wolfs, Later claiming one as a pet, However He would always look into the horizon and think, There must be more things out there then just snow. At the age of 20, He was a strong warrior, Skilled with a blade, and even more skilled with a bow, Claiming that he would explore the world, As a farewell present he was gifted with the magic gauntlets called Argentum and Aurum, being able to create a deadly longbow out of nothing, He then set off into the white plains, hoping to find new lands and new people.
Other
: Nothing
---
---