Speech code:

#00b33c

|| Thought code:

#009933


"

QUOTE

"
FC: Andrew Garfield
Creator: Simple_Imperfections
---
---
Full Name
Holden Bertoldo Jacobs

Alias/Nickname
Jacobs - common
Bert - rare

Age
Twenty-three; 23

Gender
Male

Race
100% English

Orientation
Heterosexual

Occupation
EMT
---
---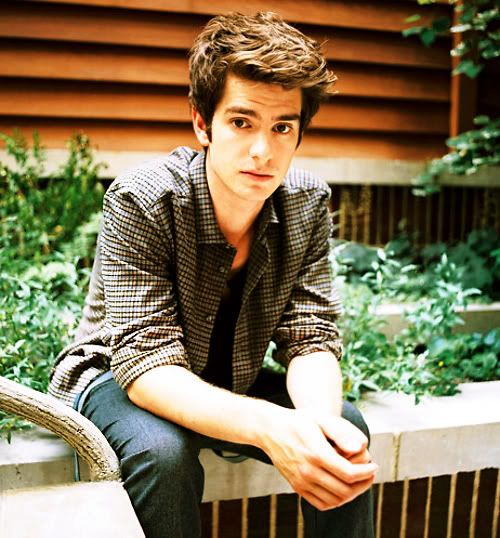 Height
6'0"

Weight
170lbs

Body Type
Toned

Hair Color
Dark Brown

Eye Color
Chocolate Brown

Tattoos/Scars/Piercings
No tattoos. No prominent scars
---
---
Likes
Sleeping||Eating||Video games||Alcohol||Dancing||Saving lives||Being out late||Making people laugh||Animals||Socializing||Casual clothing||TV||Running||Playing Soccer||Girls||Having a roommate||Sweets||Working

Dislikes
Not getting any sleep||Being hungry||Being bored||Meetings||Waking up early||People with no sense of humor||American football||Rudeness||Dressing up||Feeling stupid||Being serious all the time||Watching a patient die

Fears
Dying Alone - He does not have a serious girlfriend right now, but he does eventually want to start dating for real. The last thing he wants is die without sharing his life experiences with someone.

Insects with Wings - He believes that they should freak everyone out. There is no way to run from them.

Secrets
None
---
---
Holden is not the typical male living on his own. In a way he is living like a Bachelor. He can hook up with whomever he would like. Drink as much as he wants. Pretty much have the freedom to deal with his life his way. There were no parents breathing down his neck to make sure that he was getting his life together. And even with all this freedom, Holden does not live that way. He does not just sleep around and go out every night. Not to say that he does not enjoy sex or parties, he just puts them below his job at the current moment. He worked hard to become and EMT and move away from his parents. Holden wanted the freedom, but not to do dumb stuff. But so that he felt like an adult. Staying with his parents was truly suffocating him.

Though a Bachelor, Holden holds high respect for women that respect for themselves. For women that don't, he just pities them. But he never uses their lack of respect for themselves against them. He will admit to flirting with several women at once, but all of them understood that he was not interested in sleeping with them. Even with girls that he does sleep with, he expresses that he is no committing and that this was a one night stand. Most of his one night stands only occur when he is drinking and at a party. Other than that, he is too busy working to find time to be with a woman.

He is very silly. He enjoys making people laugh or smile. Holden holds happiness at an all time high. Being happy is the goal in life, so if he can make someone happy then he has accomplished something. Holden likes to break awkward ice with jokes. He attempts to cheer someone up, by doing something silly or taking them somewhere. With his silliness, Holden tries to avoid serious conversations. He is not very good at expressing his true emotion. It always comes off as a joke. Not many people have figured out how he really feels in a serious situation. Even when he watches people die in the back of the ambulance, he has to do something that makes the people around him forget about the sadness.

He is very slow to anger. It takes a lot to make Holden Jacobs un happy. When he is angry though, he does not lash out. In fact, he does the complete opposite. It's not healthy for him to hold it in, but he does not want to hurt anyone around him. That does not make them happy. So he just excuses himself from the situation, takes a couple deep breaths, and then plasters a smile on his face. Holden will not let anyone or anything make him lose his control.
---
---
Family
Jessica Jacobs||Mother||Physician||50||Alive
Kevin Jacobs||Father||Lawyer||55||Alive
Sarah Jacobs||Sister||Student||21||Alive
Nico Jacobs||Brother||Student||19||Alive

History
Holden Jacobs as a very typical life He was born to a middle working class couple. He is the oldest of three children. He has both a sister and a brother. He is very close with both of them, but feels closer to his sister since they are much closer in age. Holden never had problems as a child. He rarely got in trouble and he respected his parents very much so. He was not considered overly popular, but he had a considerable good amount of friends. Like everyone else in their junior year of high school, he was getting ready to move out of his house. For as long as he could remember he knew he wanted to help people in emergency settings. He thought police officers, firefighters, and other first responders were really cool. When he found our about Emergency Medical Technician, he knew that was what he wanted out of life. He went to community college and found a job that paid a decent amount of living money. Holden ended up in the infamous apartments because it was affordable and he practically had his own personal suite. Right now Holden is enjoying being an EMT. But he does not have any other plans at the moment. He would like to find a girlfriend and settle down. But for now he is fine being a bachelor.