━━━━━━━━━━━━━━━━━━━━━━━━━━━━━━━━━━━━━━━━━━━━━━━━━━━━━━━━━━━━━━━━━━━━━━━
xx
xxx
xx
❜
filertext
DO YOU KNOW WHAT'S WORTH
FIGHTING
FOR
LOL
━━━━━━━━━━━━━━━━━━━━━━━━━━━━━━━━━━━━━━━━
◊ ◊ ◊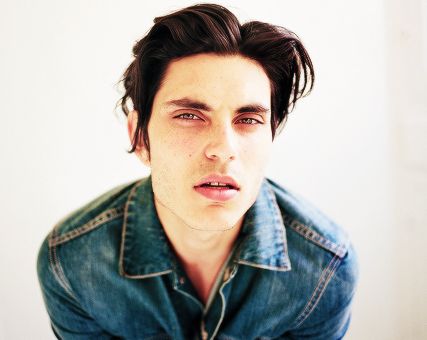 ◊˟ ████

NAME

⋮

XX

LUCA DAVID GRIFFITHS




◊˟ ████

ALIAS

⋮

XX

N/A




◊˟ ████

AG

E⋮

XX

TWENTY ONE




◊˟ ████

ETHNICITY

⋮

XX

MIXED: MEXICAN/SPANISH/AMERICAN




◊˟ ████

GENDER

⋮

XX

MALE




◊˟ ████

SEXUALITY

⋮

XX

BISEXUAL ; BIROMANTIC








◊˟ ████

EYE COLOR

⋮

XX

GREEN=GREY




◊˟ ████

HAIR COLOR

⋮

XX

DARK BROWN




◊˟ ████

HEIGHT

⋮

XX

6'2"




◊˟ ████

WEIGHT

⋮

XX

170



━━━━━━━━━━━━━━━━━━━━━━━━━━━━━━━━━━━━━━━━━━━━━━━━━━━━━━━━━━━━━━━━━━━━━━
WORDSWORDSWORDS
♔ 。

YOU'RE IN RUINS
WORWODSWORDS
━━━━━━━━━━━━━━━━━━━━━━━━━━━━━━━━━━━━━━━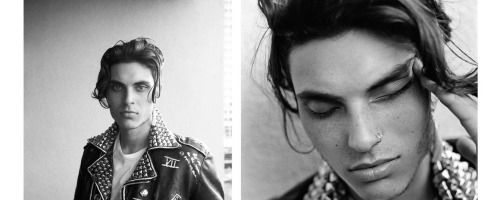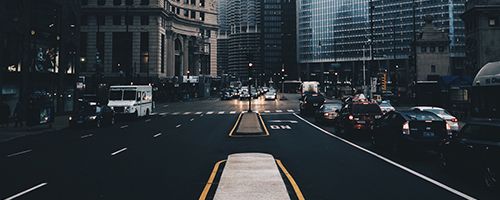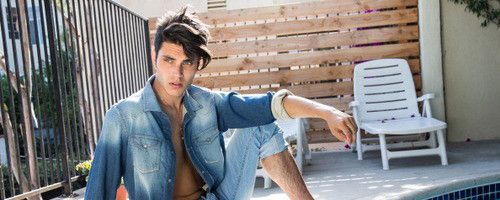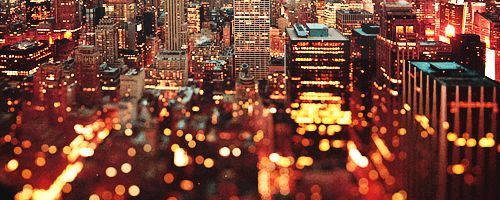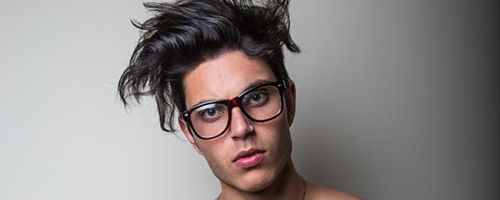 PERSONALITY
❜
Luca was once told that he couldn't maintain a modelling career and continue to attend school full time. He did it, just to prove them wrong. When he was then told that getting a degree and keeping up his modelling career would also be next to impossible, he decided to do it out of spite. That's not to say that it's vicious, or that he likes proving them wrong. To him, it's always been about achieving the "impossible". But not the actual impossible, just what people tell him he can't do. He likes exploring his limits, and to him, being told that he can't do something is an opportunity to explore that limit. And if he fails, well, then he's learned something, hasn't he?

This determination has kept him oddly grounded. He attended a normal high school, and his teachers didn't particularly care what magazine he was in. He can be partying with rockstars one day, and then have to write an essay on "the portrayal of women and their actions in Shakespeare's tragedies in comparison with his comedies" the next. The novelty of attending class with a model has worn off for most people, so he's just a normal college kid.

Not that Luca was ever particularly highly strung. He was too overwhelmed when he first started modelling to let it go to his head, and then it was just another part of his life. He's got a reputation for being one of the most chilled guys on campus. His essays are always on time, but he's never heard talking about pulling an all-nighter or anything similar. He gets decent grades, but he parties hard. Perhaps this is due to the fact that he's taking the minimal amount of classes that he needs to graduate on time. Or perhaps it's just because he's never been afraid of hard work.

College isn't the only part of Luca's life, however. Every single week, he seems to have some event that he needs to attend. Some are formal. Some are the wild parties that he seems to love. And as much as he fits into college, he fits into the party scene just as well. Nothing scares him- alcohol, drugs, sex, they're all just part of his life. He knows exactly how to function with them- how to avoid hangovers, what drugs to stay away from, and how to avoid awkwardness the morning after.

Luca, however, is easily influenced. His first drink was a dare. His first hit was when he was told "do this, it's amazing". His first one-night stand was not his idea- but he doesn't regret it. It's this trait that led him to his obsessive eating habits. An older guy, someone that Luca looked up to, gave him guidelines on what he should and shouldn't eat. Or, at least, that's the way Luca took it. In reality, it was food that was good to keep him fuelled for both college and work, and food that was probably only good for indulgences. Luca became vegetarian, and started eating "clean". However, it's gone beyond eating well most of the time, and allowing the occasional treat. There are no treats in Luca's diet. If he has even one "cheat" day, it will trouble him for weeks after, and he'll work out more to compensate. And because he's still eating healthy amounts and he still comes across as healthy, very few people have noticed, and even fewer see it as a concern.

His obsessive tendencies don't just extend to food. He's had to keep his life so rigidly managed to allow himself to do everything he has, that if his schedule is changed, or his routine is disrupted, it can seriously upset him. Not that he'd let it show. His image is also incredibly important to him- he feels like he always needs to come across as the chilled, easygoing guy. He bottles it up, and refuses to talk about it. His drinking habits have become unhealthy as a result. He's sober most of the time- but when he drinks, he binge drinks. He's cut drugs out of his life entirely as well, paranoid that they were going to cost him his career.

One of the worst part about these habits is that he's often praised for them. He's told that his willpower when it comes to avoiding "bad" food is admirable. He's told that his health is fantastic. His physique has gotten him more jobs that pay well. He's at the peak of his physical health and career- which only makes him feel worse about his mental health. It's a vicious circle, and one he doesn't know if he can escape from. The worst part is that he's aware of it, but thinks that it's just due to him being weak.
━━━━━━━━━━━━━━━━━━━━━━━━━━━━━━━━━━━━━━━━━━━━━━━━━━━━━━━━━━━━━━━━━━━━━━━
WORDSWORDS
YOUR FAITH WALKS ON BROKEN GLASS ♚
WORWODSWORDSWORDSWORDSWORDS
━━━━━━━━━━━━━━━━━━━━━━━━━━━━━━━━━━━━━━━
xxx
x
x
x
x
xxx
x
x
x
x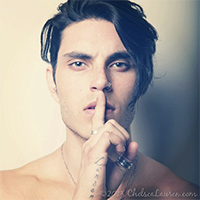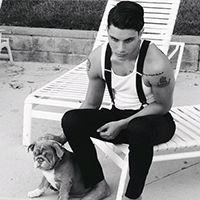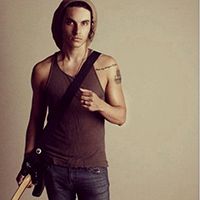 xx
☆﹗
LIKES
A party boy at heart, Luca's rather fond of alcohol and the way it makes him feel. He enjoys parties in general. However, he also loves both literature and poetry, both classic and modern- which is unsurprising, considering that he's an English major. He's rather partial to smoothies as well, especially after he goes running. He enjoys keeping fit in general. He enjoys modelling as it allows him to see the world and meet new people. Unsurprisingly, he loves healthy food. As much as he loves wild parties, he's also a fan of chilled nights with friends where you just sit around and put the world to rights. He enjoys doing what other people said he couldn't, just to explore his own limits.
xx
★﹗
DISLIKES
Luca detests people remarking on his eating habits, both positively and negatively. Unhealthy food makes him feel physically sick at the thought of eating it. He hates feeling weak and will do anything to avoid feeling that way, even if it means suppressing his own thoughts and feelings. He dislikes snobs and other people who think that they're better than anyone else. He's not the biggest fan of snakes or reptiles in general. He isn't overly fond of rap or hip-hop. He tries to avoid losing control as much as possible. The thought of losing everything he has is terrifying to him.
━━━━━━━━━━━━━━━━━━━━━━━━━━━━━━━━━━━━━━━━━━━━━━━━━━━━━━━━━━━━━━━━━━━━━━━
WORDWORS
❀ DOES THE PAIN WEIGH OUT THE PRIDE?
words
━━━━━━━━━━━━━━━━━━━━━━━━━━━━━━━━━━━━━━━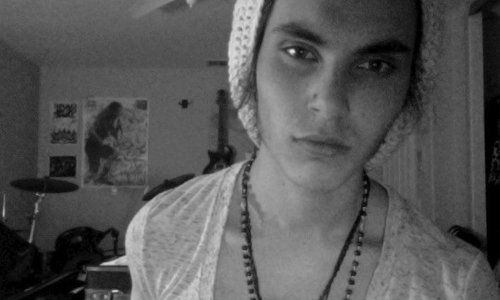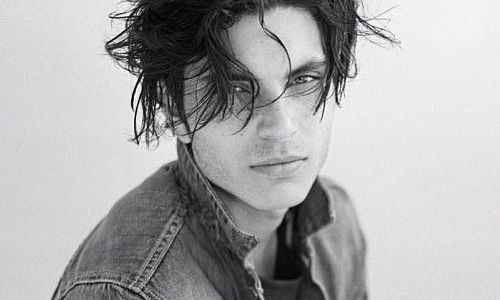 ❜

QUIRKS | HABITS
☆ plays with his hair when he gets nervous ☆ likes picking the music for social situations ☆ bounces his fingers off of any nearby surface when he's thinking ☆ always has cash on him ☆ always barefoot around the house ☆
❜

TALENTS | STRENGTHS
`◇ CALM ;
Luca is slow to anger, and always keeps a level head. This ensures he stays rational.
`◇ PHYSICALLY FIT ;
Due to his strict diet and regular workouts, Luca is in the peak of his physical fitness.
`◇ HARDWORKING ;
His parents were never afraid of hard work, and they thankfully passed that work ethic on to Luca.
`◇ DETERMINED ;
When Luca wants something, you can be guaranteed he'll get it.
❜

FLAWS | WEAKNESSES
`◇ EASILY INFLUENCED ;
It doesn't take much peer pressure to get Luca to do something.
`◇ OBSESSIVE ;
Everything has to be just right for Luca, and when it's not, then it genuinely troubles him.
`◇ PROUD ;
Luca genuinely abhors feeling or coming across as weak, and will do anything to avoid it.
`◇ STUBBORN ;
His determination is both a good and a bad thing- but when it comes to admitting he has a problem, it's certainly bad.
❜

FEARS
`◇ BREAKING ;
Sometimes, Luca feels like he's made of glass, and he's terrified that he's going to shatter beyond repair at some point.
`◇ LOSING IT ALL ;
He's worked so hard to make it here, he's terrified that he'll do something to lose it all.
`◇ BEING BURIED ALIVE/CLAUSTROPHOBIA ;
The thought of being buried alive is just immensely terrifiying to him.
━━━━━━━━━━━━━━━━━━━━━━━━━━━━━━━━━━━━━━━━━━━━━━━━━━━━━━━━━━━━━━━━━━━━━━━
WORDWORS
WHEN YOUR MIND BREAKS THE SPIRIT OF YOUR SOUL ✿
WORDSWORDSWORDORWORDS
━━━━━━━━━━━━━━━━━━━━━━━━━━━━━━━━━━━━━━━━━━
xx
x
x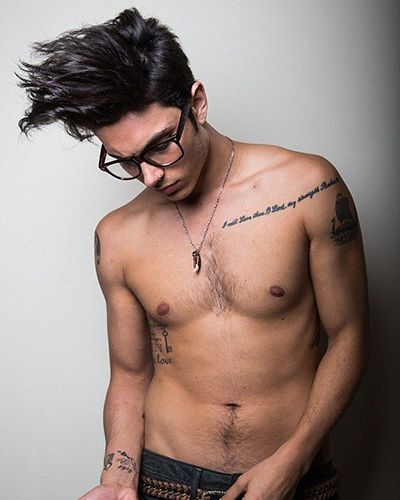 xxx
HISTORY
✗
Luca's origin story is a rather unremarkable one. It isn't even a rags to riches story. Luca's mother was a partner in a highly successful law firm, and she defended a number of high profile clients. His father owned a number of bakeries, having started out with nothing. Money was never an issue, and Luca never wanted for anything as a child. He was the second and youngest child. His older sister graduated as a doctor- and then went on to marry a man who made the Griffiths look middle class in comparison.

Luca was fourteen when his career began. Somebody his sister knew needed a kid Luca's age for a PR campaign, so his sister volunteered him. For the next two years, he did a number of small scale jobs, but his age limited him somewhat. It was when puberty really kicked in, at 16, that he was professionally scouted and signed with an agency. Again, he started small- but as time went on, the companies he worked for and the size of the campaigns he did grew.

All through this time, he was still attending school full time. His parents sat him down shortly after his seventeenth birthday and told him that he'd have to choose. He refused, and chose to do both. In hindsight, it may not have been the best idea, but he did it anyway. On the day of his graduation ceremony, he also travelled to New York for a Burberry shoot.

When choosing his college, he had a lot of things to factor in. His ambition made sure that he would never be happy to just settle for a community college, but he also didn't want anywhere that would put too much pressure on him. So he chose to go to university in Seattle.

It was in his freshman year that things started to go wrong. Now that he was away from home, he started partying a lot more, and became much more involved in the modelling scene. He became good friends with an older model, who gave Luca a few pointers on diet and workouts and the likes. At first, Luca took this advice as it was meant to be taken, and his health and fitness flourished. However, it quickly developed into an obsession. Cheat days became non-existent for Luca. It took a while for it to start affecting his mental health- but when it did, it hit hard. He became obsessive over everything, and found it difficult to ever fully relax. But he had to keep up the appearance that he could.
━━━━━━━━━━━━━━━━━━━━━━━━━━━━━━━━━━━━━━━━━━━━━━━━━━━━━━━━━━━━━━━━━━━━━━━
WORDWORS
YOU'RE IN RUINS
words
━━━━━━━━━━━━━━━━━━━━━━━━━━━━━━━━━━━━━━━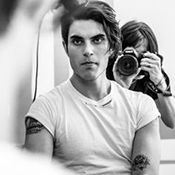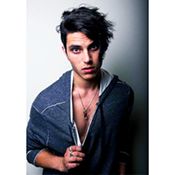 &

OTHER
FACE CLAIM ; SAMUEL LARSEN
HEX CODE ; #660000
PLAYED BY ; iCAT
CREATED BY ; VERIX