---
---
---
---
Full Name:
"My human name at least isn't too… extraordinary."
Sage Marlborough Rylan

Preferred Name:
"No one's ever given me a nickname. Sage is fine."

Ethnicity:
"I can't say for sure. My people have been here for a long time."
Unknown/Fey/Native/Light Skiinned

Birth Date:
"All my family are born in the spring. Family tradition."
April 4th

Age:
"That's a… difficult answer."
Sage appears about twenty, as they have for a good number of decades.

Sexuality:
"Sexuality is a little hard to pin down when you're a hundred year old being who chooses not to express gender binary."
Unsure/Doesn't Care

---
---
---
---

Height:
"I don't know if I'm tall or short by average. I just am. Height isn't really an indicator of anything anyway in my opinion."
5'9"

Distinguishing Marks:
"I'm a fey foundling. Of course I have a mark or two here or there."
Along with countless tiny scars from growing up predominantly in the woods, Sage has a number of lighter markings in their skin, which will emit small pulses of nearly imperceptible light when they're happy. The marks take the form of small stripes and spots common in wildlife camouflage and are usually overlooked on a cursory glance. They also have a wraparound tree tattoo as depicted here (warning: partially shirtless woman in photo). It could also be noted that as an androgynous being Sage also sticks out. They wear their hair long and wear make up sometimes, and don't other times. They also have their eyebrow and septum pierced.


---
---
---
---
Sage is most often quiet, and watches the world with big eyes, although they're not in any capacity above judgement of others. Tragically flawed, Sage is most often found either terrified of proper interaction or simply too prideful to enter into conversations. They consider themself a world away from the 'new' residents of Knott, and rarely fuss with people who haven't proven to them that they're worthy.
Pronouns and gender didn't necessarily start being any sort of an oddity until Sage started interacting with the more modern whole of Knott, at which point they threw up their hands in surrender and declared themselves unneeding of this "gender bullshit", at which point they simply stopped answering questions of "Are you a boy or a girl?" in any sensical manner. "Yes," is their go-to but they'll often stray into other territories as well just to get over the monotony of the question.
Sage tends to look past petty issues of sexuality and gender because of this, and is constantly awestruck and angered by modern society. Their love for beauty and nature can often, though, override this and despite all their complaining (they're a big whiner to people who actually listen to them) Sage really enjoys Knott and most of the people therein. Socializing is just a bit difficult with people they consider themself not a part of.
That said, when Sage can manage to settle down with a person or two, they can be very loving, and can show their brightest, happiest colours. They're fiercely loyal even if they're somewhat cowardly and less prone to protecting their friends than assisting them to escape, and they tend to give endless little gifts that seem perhaps a little pointless but certainly convey some feeling.

---


Species & Gift
"I'm half fey, technically. My mother was a full faerie; a proper pixie type, only 5'2" I'm told, I can't remember her; she left me and I was raised by a pair of a different type of fey. Two tree fey; hamadryads, more or less. I love them dearly, and I'm more a forest fey than a pixie in my opinion."
Sage is half fey; their father was human and their mother a faerie. They, however, were orphaned and found by a pair of what could either be described as hamadryads or forest fey. They were raised by those fey, and as a result specialize not in the magics of mischeif and invisibility, as their mother did and as most pixies, but instead, in the ancient magics of the forest and the nature therein. They have more tree friends than human or other creature, and when they enter a forest they're welcomed not as a tresspasser but as a creature of the forest itself. This magic is somewhat unpredictable; sometimes Sage can ask and invite plants to grow, feed them magic enough to grow them faster and stronger than they would on their own, and Sage can invite animals to do their bidding, but those animals are still wild, as is most nature. Sage doesn't control nature, so much as attempt to befriend it and ask it to do things for them. Sometimes it doesn't work, and other times it does. Sometimes it's more draining than other times; it's an organic thing, with little consistency day to day.

---
---
---
---

Relationship Status:
"Humans and monsters of Knott seem so caught up in their silly gender-sexuality queries. I've had a lover or two, but most leave once they've realized that I'm not going to be whichever gender they'd like me to be entirely. And that's alright with me.."
Single.

Family and Friends:


Biological Mother \\\ Morello Sidhe \\\ ~200 Years Old \\\ Fey (Pixie) \\\ Unknown


Biological Father /// James Oliver Rylan /// Died at 75 years /// Human /// Deceased (since 1974)


Adoptive Mother \\\ Alea Dario Grier \\\ ~200 Years Old \\\ Tree Fey \\\ Alive & Well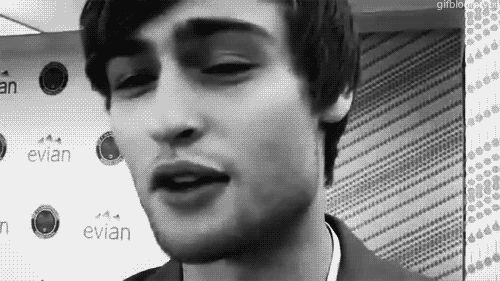 Adoptive Father /// Drachys Grier /// ~200 Years Old /// Tree Fey /// Alive & Well

Known Languages:
Fey, can communicate with most plants and animals, and English.

---

Sage was born in Knott, and has never to this day left Knott. A hundred years back, when Knott was still what it is today, but older and a bit different, there was a fey from the forest and a man from the town with a gift of speaking to animals who eventually fell in love, or thought they did. He got her pregnant, and in the tragic cliche, disappeared for a while. Unwilling to raise a halfling child on her own, Sage's mother left them in the forest, where two forest fey of a similar type found him, and raised him in a hollow between two trees, a place he didn't leave for nearly fifteen years after his birth, and even then which he only strayed from shortly and in the closest surrounding areas. Sage grew up with a huge amount of wonder for the world, but more so fear of it. It was when Devon Rice's parents' pack moved into town that their parents finally introduced them to the other residents of Knott. While not their first time ever meeting another person, it was one of the earliest ones. They spent a long time in town after being introduced to the pack, and their mother and father both decided to join the pack. It was another three months before Sage themself decided to join the pack and move permanently to a small stand of trees at the town's border. Since then, they've been living there with a few animals and plants and attempting to figure out the whole independent living thing, as they've never lived anywhere so far from their parents.
---