L e o R e y n o l d s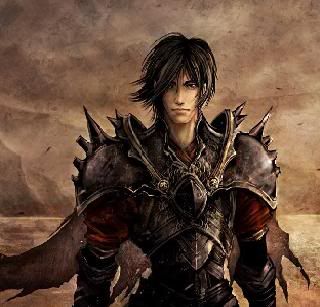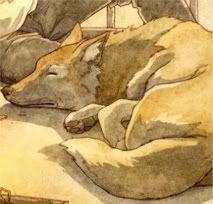 R O L E
The Officer
A G E
20 years old
G E N D E R
Male
A P P E A R A N C E
Leo is often called handsome by the ladies around town. And those men that go that way. He has soft, shiny onyx colored hair that he grows out to a little past his eyes, and he lets it stay however it wants to go after he brushes it. His eyes are a deep brown color that, at first glance, could be mistaken for black. Those eyes are an almond shape, hinting at perhaps a Native American descent. His face is made of many sharp angles and is quite chiseled. His cheekbones are high and pronounced, again hinting at a Native American descent. His jaw is very square and pronounced as well, often giving him a serious and strong look. His skin is a wonderful tan color, close to mocha but not quite there yet.
Leo has quite the sculpted body. He kind of has to in order to be an Officer. He takes great care of his body, and the effort shows in his attractive physique. He is very muscular from all of his training, those muscles hard and toned. Many are intimidated by his musculature combined with his intense face, thinking him to be scary and brutal like all the other Officers. Leo is a semi-average 6 ft 2 inches, taller than some and shorter than others.
Leo's clothing usually consists of some pair of jeans he can scrounge up and a cotton t-shirt. Either that, or his Officer uniform. He tries to keep his hygiene and cleanliness up, as he dislikes the filth that tends to build up. He is quite tidy with his clothes, getting them mended or replaced when ruined and taking out all the stains right away. He is sure to bathe regularly, and even cleans the dirt from under his nails. Other men make fun of him for this, but he feels it is more respectable to be clean than dirty. Besides that, he is trying to clean up the human race, and he cannot do that while being dirty himself.
Other than that, Leo often smells of wood and a workshop, being that he secrectly has been making a boat. He has no idea though, due to his lack of sense of smell.
A F F I L I A T I O N
Good
S K I L L S
Leo is quite good with construction and building things. Basically, he is quite handy. Also, due to his Officer training, he has become skilled at shooting guns, but only pistols and rifles. He also has some hand-to-hand combat skills, though they are more brute strength than technique. Leo is also multilingual, speaking English, Japanese, French, and ASL.
W E A K N E S S E S
Leo has a soft spot for all children who are orphaned, or have to work in order to help their struggling family, often risking his job to help them. He fears becoming anything like his mother, gold-digging and selfish. His real weakness is probably the Inventor, as he would do anything to protect her from harm, even if it were to harm or kill him. Leo also has a crippling fear of becoming sick due to his brush with the Baby Plague. Finally, Leo is deaf and has no sense of smell, cutting him off from most signs of danger.
P E R S O N A L I T Y
Most people find Leo quite cold and harsh when they first meet him. This is because he has trust issues due to all the wrong he's seen people do. Everywhere around him, he sees corruption. Even in the law. This makes him very untrusting of the human race as a whole, and he will be blunt and curt with all those who speak with him, not opening up at all. He is quite matter-of-fact in the way he speaks to most people.
However, to those who get to know him, Leo is a different person. Underneath his hard exterior, he is quite kind and caring. He is selfless, and thinks of society and others far before he thinks of himself. He is extremely protective of those he loves or holds close, the only one right now being Ayase. He also feels pity for the poor or orphaned children and will also let them steal things or stay with him, or take some of his stuff, regardless of the possible punishment.
Leo is quite the noble soul, saving those who need help and protecting those he loves. He is quite humble about all this as well, not seeing any of these acts as something to be praised or even followed, just seeing them as something that needed to be done. He truly just wants to contribute to society, and help pull it out of the hell that it has sunken into since the apocalypse. Due to this want, that he feels is his duty, Leo is often seen with quite a solemn look on his face. He doesn't usually show happiness, and even if he does, it is merely a small smile or chuckle. He is quite reserved in his ways, and doesn't often show much emotion.
That is, unless you anger him. It may take a lot to get Leo angry, but once you do, you will regret it. Either that, or he will. Once angered, Leo turns from a quiet man, to a roaring beast. He often loses complete control when angered, his rage consuming him. Afterwards, he comes to regret losing control like this and is often quite ashamed of himself.
Leo is a slight neat freak, making sure that he is clean and well put together, and that his room and home are clean as well. This is mainly due to his fear of getting sick again, after being hit with the Baby Plague. He avoids anything that could possibly be infected with anything, and washes his hands often. He will not use a fork that fell on the ground for two seconds. He will not touch food if it has touched the ground, or if it is a day away from its expiration date.
H I S T O R Y
Leo had been part of a rather poor family when he was born. He never knew his father, because his mother had killed him to get the insurance money and to steal the social security money from Leo. He had lived in poverty and grime, and that is how he caught the plague at the age of four. He managed to struggle through the plague and survive, but it cost him his hearing and sense of smell.
When he was a teen, Leo watched as his mother courted a rich man and got him to marry her. He secretly witnessed her murderer the man she had married as well, and began to feel a deep hatred for his mother. Yes, the money they got as a result was nice, but he hated that it came at the cost of another man's life. It was then that he vowed that he would change the wicked ways of the world. It was also then that he became interested in the rest of the world, wondering what their culture was like. So his dream of travelling the world began.
However, his mother forced him to become an Officer, crushing that dream and forcing him to stay in the place he hated, just so she could take his paycheck. However, he secretly taught himself to build many different things and became quite adept at it. He started building himself a boat to sail away from his mother and job to help the rest of the world.
O T H E R
He also has a dog named Akira. (Shown above)
Never Too Late- 3 Days Grace
This world will never be what I expected
And if I don't belong who would have guessed it
I will not leave alone everything that I own
To make you feel like it's not too late, it's never too late

Even if I say it'll be alright
Still I hear you say you want to end your life
Now and again we try to just stay alive
Maybe we'll turn it around 'cause it's not too late
It's never too late

No one will ever see this side reflected
And if there's something wrong who would have guessed it?
And I have left alone everything that I own
To make you feel like it's not too late, it's never too late

Even if I say it'll be alright
Still I hear you say you want to end your life
Now and again we try to just stay alive
Maybe we'll turn it around 'cause it's not too late
It's never too late

The world we knew won't come back
The time we've lost can't get back
The life we had won't be ours again

This world will never be what I expected
And if I don't belong

Even if I say it'll be alright
Still I hear you say you want to end your life
Now and again we try to just stay alive
Maybe we'll turn it around 'cause it's not too late
It's never too late

Maybe we'll turn it around 'cause it's not too late
It's never too late
It's not too late, it's never too late