This Supernatural Love
Character's Name
Briony [bry-O-KNEE ] Savannah Daniels
Other names (Nicknames, ect)
Briony is usually called Brion [pronounced like Bryan] or simply "Bri." She has been given many other nicknames over the years and loves giving them.
Character's Age
As for physical appearance, Brion looks to be around twenty-one [21], no older than twenty-four [24]. However, due to a non-aging spell, she stopped aging, physically, years ago. She is actually two hundred and eighty-four [284] years old.
Face Claim
Emily Rudd
Character's Race
Briony comes from a long line of

witches

. You're correct to assume she is most definitely one herself.
Character's Gender
Female
Character's Ethnicity
English "And if you're wondering, my accent is rather faint to non-existent. Nothing to swoon over, by far."
Character's Orentation
Heterosexual
In a Relationship with
Reid Luthen "He's such a cute, little human. You just have to love him!"

---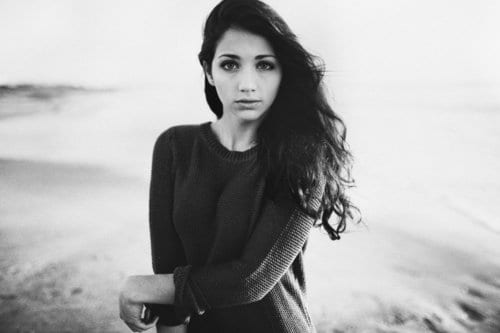 Character's Appearance

Briony isn't exactly a knock-out, but she's not hideous either. If you asked her, she would state simply that she's "ordinary, average." Before you get too excited, no, she's not like one of those witches you were told stories about when you were younger. Her skin isn't green and she doesn't have a wart at the end of her nose. Sorry to disappoint, dear. Brion stands at a whoopin' 5'5" and weighs anywhere around one hundred and twenty-two [122] pounds, give or take; she doesn't own a scale, yet the last time she checked that is what she weighed. At first glance you wouldn't really think much of her- she surely is not intimidating. Almost every aspect of Briony screams sweet innocence. From her gently rounded shoulders, softly curved figure and soft, lightly tanned skin to her smooth facial features and wide, doe-like eyes. Said eyes are almost baby blue in color, around the pupil being flecked with tiny slivers of grayish silver; they give way to her emotion and besides her laughter that follows suite when she fibs her eyes surely give away her lies as well. Her eyes are surrounded by long, thick black eyelashes that cast shadows upon her high cheekbones when she blinks.
Framing her heart-shaped face is thick, dark brown hair that falls to the lower part of her back in smooth waves. Her hair is usually rather untamed, being that of messy waves and loose curls. She braids different pieces of her hair here and there and loves adding beads and feathers to it. So, her hair is a wild mess of a beads, feathers and braids more than half of the time, the other half it's up in a ponytail, braided completely or in a bun. However, when she must fix her hair up nice she can, and she does it fairly well. Her full, bow-shaped lips hide straight, white teeth and when she smiles her cheeks gain two dimples. Her skin is graced with many little scars. One scar that is the most prominent runs along her back, from the bottom of her right shoulder blade to the lower left side of her back. It is light in color compared to her olive complexion and stands out rather drastically; the story behind the scar is rarely told, for luckily one rarely sees her back.
As for attire, it highly depends on Briony's mood. One day you could find her in a simple pair of jeans and a hoodie, the next dressed up in a nice blouse and skirt. She's never been one for shoes and kicks them off whenever she has the chance. Every time she's able to go barefoot, you best believe she does. Her clothing style is definitely her own unique thing. The air around Brion is rather strange. Despite her innocent, soft appearance, the aura around her is strong. Other supernaturals, especially her own kind, can detect it quite easily. Maybe it's her pure bloodline, but this witch most definitely holds a strong air around her. The strength of her magic is almost tangible in the air. Some hunters can even pick up on this. Like bright colors on a frog in a rainforest, you simply know she is not a girl to be dealt with lightly. What she lacks in physical strength, she excels with in magic. Do not be fooled by her appearance- you might just bite off more than you can chew.








Character's Personality
Curious | Caring | Social | Stubborn | Optimistic | Impatient
Since a young age, Briony Savannah has always been curious- very, very curious. If you think it's gotten her into a lot of trouble over the years, you're absolutely right. When she was a child, she was constantly in trouble and being scolded over being "too curious." She tends to ask too many questions at times and can become quite irritating, but she has good intentions, honest. Brion knows when she becomes overbearing and knows when it's time to quiet down and stop. No matter how old she is, she'll always be a kid at heart. She simply likes learning new things and expanding her knowledge is all.
Bri is naturally a caring woman as well. She's always had a thing for those weaker and loves coddling them. She's the type to make you homemade soup when you're sick, and don't you dare leave that bed, mister! She loves helping out in any way she can and putting a smile on someone's face is kind of her thing. If you were to ask Briony what the best medicine was she would tell you laughter quicker than anything. She adores laughing and joking around. Bri detests seeing anyone upset, angry or crying. Due to being a witch, she is rather in tune with emotions and feelings. They seem to leak off people and affect her greatly. If you need someone to talk, she's your girl, however. She's a good listener and tends to have good advice. Sometimes, that is.
Loving to meet and talk to new people, Brion is what one would call a "social butterfly." She talks to strangers easily, as if she's known them for ages. Towards most, she seems to give off a warm, inviting air about her, despite the power it holds. Humans find her easy to talk to and most find themselves, on more than one occasion, opening up to her fairly fast. It's just an affect she has on people. She and Reid, in this aspect, are like day and night; they are in many aspects, truth be told. Opposites attract, right?
Among her many good qualities, Briony has her fair share of bad ones, too. She is very, very stubborn. Being one who doesn't take "no" for an answer, she has found herself in her fair share of arguments. When someone tells her she can't, she makes it her goal to show them she can. Though Bri has verbal wit enough to take down any snake tongue that crosses her path, she is more of a physical person. Yes, it's true. She isn't exactly the "strongest" woman out there. However, that doesn't stop her from throwing a punch. Briony is a free spirit and has a spit-fire, fiery streak about her. She takes "mule-headed" to a whole new level.
Though her past is not-so-cheery, it does not stop her from being optimistic. Maybe that's why she and Reid work out so well. They kind of balance each other. She looks for the good in every situation and every person she comes across. She likes having a good time and loves the moments when she can forget what she is and the things that have happened in her past. She cherishes little, simple moments and has a smile on her face most of the time. It takes more muscles to frown than to smile, after all.
She's lived for a long time, yet despite this it has taught her hardly any patience. Briony truly hates waiting for long periods of time. She is more of a now or never type of girl and acts on impulse (which can end pretty badly). She makes rash decisions and does not think things through like she should. She loves the thrill of adventure and detests dull routine. Briony is also high intelligent, being smarter than she seems at first. She likes stimulating conversation and engaging in debate on topics that interest her.
All in all, Briony Savannah is quite a unique girl who you simply have to get to know to understand.

---



Likes





✔

Starry Skies- She's always had a thing for going outside during all hours of the night and star gazing. Judge her if you must.


✔

Cooking - Learning from her great, great grandmother years ago, Briony loves to cook. She actually does this without using magic, believe it or not.


✔

Corny Jokes and Cheesy Pick-up Lines- She enjoys joking around and laughing. Plus, who could go wrong with a cheesy pick-up line? They're sort of her weakness, you know.


✔

Magic- What can you expect? Brion loves her magic. It is one thing she can actually count on.


✔

Meaningful Conversation- Although she is goofy to a certain degree, Briony really loves those deep conversations. You know, the ones you have at three o'clock in the morning when you should be sleeping?

Dislikes



✘

Thunderstorms- She has been quite terrified of storms, the ones involving extremely loud thunder, since a very young age. It started when she was around nine and was left alone during a particularly bad thunderstorm that she, unbeknownst to her, caused herself.


✘

Loud, rude people- She cannot stand loud noises and that includes loud people, too. She hates yelling and deems in unnecessary.


✘

Routine- To a certain extent it's okay, but she likes spicy things up a bit. Make it exciting, alright?


✘

Idiots in general- There's not much else to be said here. Stupid, inconsiderate people irk her to no end. She's come across a bunch over the years.


✘

Hunters- They've destroyed her life in the past. It seems like much has not changed.

Hobbies

♡ Reading- You can't go wrong with a good book!
♡ Collecting little knick-knacks- She started this a few years ago.
♡ Volunteer Work- When she isn't working (at the local diner) she is volunteering somewhere. May it be the local animal shelter or nursing home.
♡ Photography- She loves taking pictures and capturing moments. Bri has her fair share of photo albums.


Character's History

Adding Soon!!