---
---
This Supernatural Love
Shadows || Sunny Day Real Estate
no one can
take away leaf falls short
dreams over a lie's the same
---
---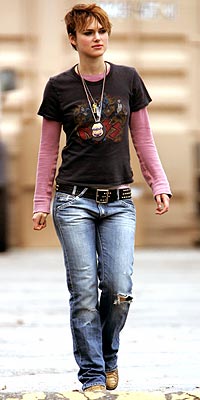 Character's Name
Dominie A. Harvey

Nicknames
Domino

Character's Age
27

Character's Gender
Female

Face Claim
Keira Knightley

Character's Race
Human

Character's Ethnicity
Caucasian

Character's Orientation
Pan-Asexual

In a Relationship with
N/A

---
---


Character's Appearance

What does your character look like? Are they skinny or muscular? Brown hair, blue eyes? What do they look like, and what do they wear? Give us a view of your character's physical appearance.


---
---


Character's Personality

Explain what your character is like and why they are like that. Tell us their quirks, what makes them happy, if they have a short temper, if they are quiet... anything that gives us insight on who they are mentaly.

---
---



Likes





✔

Russian Roulette || It's dangerous. But, that's the way she likes to play her games.


✔

Smoking || Usually there'll be 2 packs of empty smokes used per day.


✔

Horror || Somehow the feeling of her heart nearly popping out of her chest is the best feeling a person like her could have.


✔

Standing Alone || Never being a fan of groups, she's even stronger alone.


✔

Weapons || They are her forte.

Dislikes



✘

Falling in Love || No one can control their heart and how it feels. But, she prefers to exist alone and then die alone.


✘

Being Underestimated || Don't look at her as if she's just a woman. She's stronger and she will prove it.


✘

Stupidity || It annoys her completely. Just as long as it isn't constantly she won't go insane.


✘

Wasting Time || Time goes by fast and she'd like to use all the time she has to get what she needs to get, done.


✘

Monsters || On the cool she doesn't give a damn if they exists. Just as long as they keep their claws to themselves.

Hobbies

♡ Weapons || She either has them or she's making them. She mainly has a shotgun, a handgun, and some throwing knives for the hell of it.
♡
♡
♡


---
---

Character's History

Brief summary of your character's past. Emphasize important events that make them who they are today and affected their decision that led up to this point of the story.
---
---