This Supernatural Love


Quote/Theme Song

Character's Name
Sadina Rae Brooks

Other names (Nicknames, ect)
Sadie, Dina, Rae, Sade, Didi, Scooby

Character's Age
22

Face Claim
Jennifer Lawrence

Character's Race
Werewolf

Character's Gender
Female

Character's Ethnicity
"Just your typical English, Irish, German, Scottish, American mutt"

Character's Orentation
Bisexual

In a Relationship with
Jai Cameron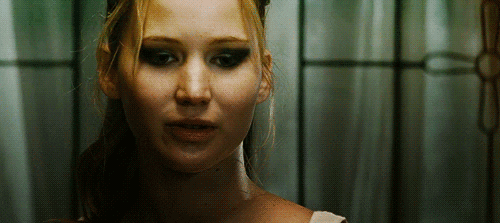 Character's Appearance

Sadie is rather tall for a female, standing at 5 ft 9 inches, with her weight being only 139 lbs, she has a rather slender hourglass shape with an athletic build. Her appearance tells of her dominant European ethnicity with her blonde hair, blue eyes, and cream colored skin. Looking into her closet will show you a girl of many styles, everything from sweats and sweaters to skirts and dresses. Sadie is a girl of many colors and comforts, and she will wear what she sees fit when she sees fit. Her style can be described as comfortable and girly with a punkish flare.

As a wolf, Sadie keeps her eyes, but their blue color intensifies. Her fur is a collage of browns, ranging to an almost orange color, to an almost black. She is as tall as your average wolf and can blend into the forest when she wishes, just like an average wolf, hiding in plain sight.




Character's Personality

Sadie is a kind hearted person, and is always trying to look out for the ones who mean the most to her. In general she is a kind person, but above all, its just a reflection as to how she is treated, if you are nice to her, she'll be like your sister, do her wrong, she remembers. Sadie has a thing for holding grudges as well, not everyone deserves a second chance, and if she doesn't think you do, then you don't. Trust is a hard thing to rebuild once broken to many people, and when you have secrets that need to be hidden from the world, it just becomes harder. Overall though, Sadie tries to find the good in people through the bad, she tries to see the person behind the circumstance or emotion.

Sadie is very loyal and protective, given her species, though, this shouldn't come as a shock, she is also very playful and can make a game up anywhere because she hates being bored. She is always trying to see the good in things and bring out the good in people, for her sake, for Jai's sake, and most of all for theirs, but do not take her kindness for weakness, because she is a beast at heart, and can do a good bit of damage when challenged, prodded and pushed.



Likes





✔

Long haired guys




✔

Her boyfriend




✔

Being more than human




✔

Listening to The Shaggy Standard, Jai's band




✔

Singing Jai's songs




✔

Dark Chocolate




✔

Black coffee




✔

Nature



Dislikes



✘

Dominance Challenges


✘

Jai's past


✘

Judgmental people


✘

Xander


✘

Any other girl that tries to "bother" Jai


✘

Enclosed spaces



Hobbies

♡ Singing
♡ Hiking
♡ Running
♡ Hunting, in both wolf, and human forms
♡ Archery~Her compound"Passion"

Character's History