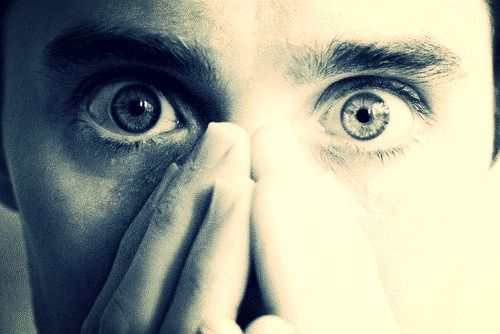 "The day is not complete without at least seven batches of tea. And a hat, always a hat."
---
---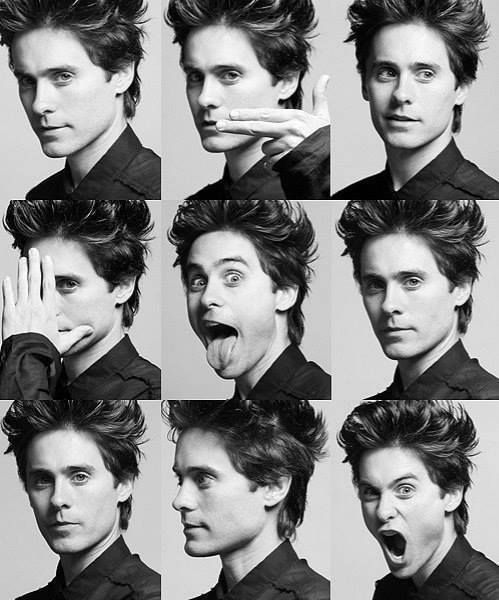 Name:
Hatter
Nickname:
"Well, since my name is my nickname and my nickname is my name, I am not so sure that this is actually my true name...most call me Hatter so it only makes sense to introduce myself as such. If you would like to know, my true-true name is Ramsey Hightop Maddington, pleasure to meet you"
Age:
23
Hair:
Dark brown
Eyes:
Light blue
Likes:
Tea
Hats
Words that start with T
Stories
Alice, and all her Alice-ness
Days were it is not to hot and not too cold
Dislikes:
Dreadful Weather
Lies
The last cup of tea
Those you interrupt tea-time
Being told what to do
Losing his mind (has that already happened?)
---
---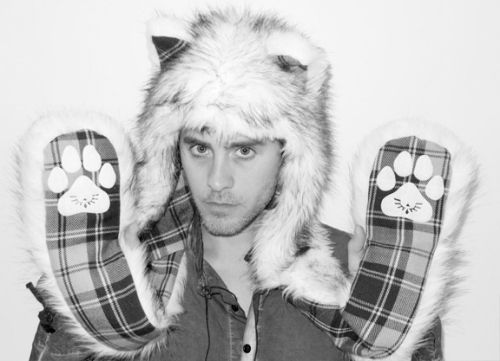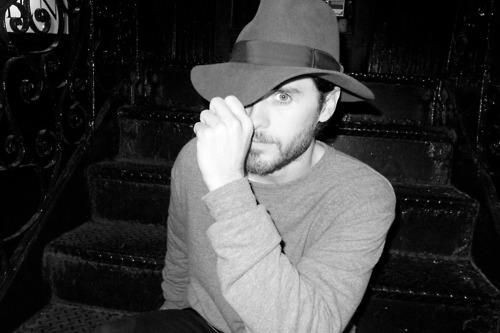 Fears:
[color=##380B61]"I must say.....its a dreadful thing to see the bottom of the kettle. But my biggest fear does not have to do with tea, its the loss of the creatures that sit around me at tea time. Alice, March, Dormouse....a fear the day that I loose one of them"[/color]
Hatter of course, has already lost one of them. Alice, his favorite by far. Its a truly sad day when Hatters biggest fears are realized and he can no longer enjoy a cup of tea without thinking of his lost friend.
Hobbies:
"The Maddington's have always been formidable hat-makers. I enjoy crafting the head ware for any shaped creature- whether it a pig, mouse, human, or horse."
Once employed by the Red Queen herself, Hatter now works for the White Queen as the Royal Hat and Tea Maker, a title created just for him and his special talents.
Powers:
"Ah, well, no powers specifically, but I am working on this new hat making technique which employs the powers of Wonderland- whatever they maybe- in the thread of the hat. With this, I can harness..."
Still a work in process, Hatter has been searching for a way to get Alice back. To do this, he wants to turn his hats- which are normally just beautifully decorated head pieces- into working portals. When a person wears said hat, they can use the magical properties of Wonderland (the same used in the White Rabbits watch so that he can travel between the realms) to jump between Earth and Wonderland. He still has not perfected it, but he has been tirelessly working on it since Alice vanished all those years ago.
"...and if I succeed, I'll have created the best way to travel! Anyone can go by horse or rail, but the absolute best way to travel is by hat!"
Strengths:
"Incomparable tea making and madness. And- as I was once told- I have sadly gone mad. But- as I was also once told- only the best of people are"
Strength of character has to be Hatters best quality (and his tea). He is pure and true, though a bit mad, he will stand for what is right (and he has a great sense for what is right) and will fight till the bitter end for it. Hatter is
strength
though most do not see through his crazy clothing and wild antics. As Alice once told him, he truly is one of the best.
Flaws:
"The sad thing with madness is that madness is madness. While it is good, its also bad"
Hatter is strange, very much so. He is a true Wonderlandian, born and raised, and like all of them he is a bit off. His crazy nature comes out more when he gets heated and emotional; he's not dangerous, but he could easily be conceived as so. No one in Wonderland truly finds the Hatter scary, but in Earth they might think of him as a deranged lunatic that needs to be locked up.
---
---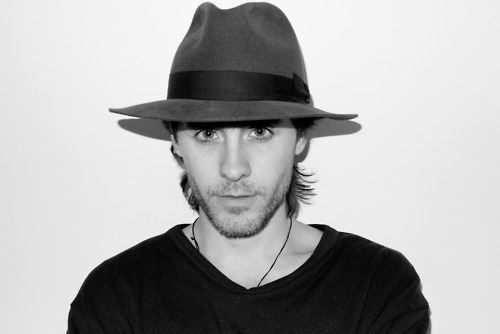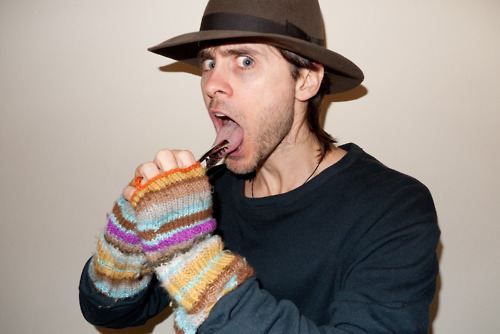 Personality:
"No one can truly describe ones personality in things like words...Dormouse did come pretty close to explaining mine in tea leaves once."
Explaining Hatters personality is like trying to explain the weather to someone who has never seen rain before. He is everything and anything, but also something at all times. On plain days, Hatter is a happy sort of fellow. But then, as he would say, there is no such thing as a plain day....so Hatter is never actually
happy
. He's eccentric, but that is also the secret to his genius and unpredictable. Hatter can come up with the most marvelous of ideas in a split second of thought but then the very next second he will forget it or come up with something extremely un-smart to say. The one thing Hatter has at all times is courage though. He has courage to be the crazy, lunatic person he is. He has courage to wear the kind of clothes he wears and to make the kind of hats he makes. He had courage to stand up for his friends, to go to the ends of the earth for those he cares about, and he had courage to care un-endingly.
Back in the Second Age of Alice and the fall of the Red Queen, Hatter dealt with an extreme case of split personality disorder that left him in shambles after she left. With the help of his friends, he has pieced himself back together into the strange sort of person he is now. Compared to the last Hatter, this one is much more...unraveled. He can still speak eloquently and act like a posh gentleman, but the mask that he was once able to put on no longer exists. His emotions- which very every two seconds- are
right there
for everyone to see. Like a mood ring, Hatter is an open book. While he has always seemed like a crazed lunatic, before Hatter was able to mask it with jovial jokes and lighthearted poems. Almost as if he has forgotten that side of himself, Hatter no longer makes the same jokes or acts in the carefree manner he once did. This Hatter is far darker then the last, probably do to the disappearance of his very best friend.
History:
"My history is terribly long, would you like a cup of tea first?"
In the First Age of Alice, Hatter was a crazy hat maker that did not care for much more then hats, tea, and his parties. He met Alice when she was on her way to find the White Rabbit and if he had to be honest- she was an amusement to him. He enjoyed dancing her around and driving her made with his trivial games and unanswerable riddles. That was back when March and him were inseparable and Dormouse did little more then sleep. Of course, she did leave a small mark on his heart....he enjoyed her manners and well spoken attitude. She also enjoyed tea, so he liked her very much after that. Hatter showed up for her court hearing because frankly, he did not see the just right in cutting her head off. So he spoke for her, though in the end it didn't do too much to help.
Alice disappeared after that and Wonderland continued on without her. Of course, she had mad her mark though. The Queen of Hearts in all her tyranny went on a mad search for the blonde her, hunting her down to the ends of the land. She never found her though and convinced herself that the people of Wonderland were plotting against her. Her madness grew and spread, instilling fear into the hearts of the Wonderland creatures until the land grew darker and ominous. Her subjects ran or hid from her, or they joined her court in hopes of remaining on her good side. The White Queen barred herself off from her sister in hopes of saving herself and her own people, which left the subjects of the forests and fields and mushrooms to live in the Red Queens hate. Hundreds lost their head, hundreds more were thrown in the dungeons, and Hatter grew darker and darker.
When the Second Age of Alice came, Hatter had changed drastically. He was a fighter now, a warrior that protected the people of Wonderland when he could. He housed runaways, attacked bands of the Red Queens cards, and plotted against the royal government in hopes of overthrowing her and allowing the White Queen to step up. Of course, none of this could transpire until the Champion appeared. The whole of Wonderland was ready for change, but none of that could happen...so they waited. Soon, Alice came and proved herself who she was- The Real Alice. The rebels awoke, Hatter awoke, and the White Queens armies marched. With Alice there, Hatter could feel himself lightening from the strange dark and harsh being he had become. He fought for her, he grew to love her dearly as he had any of his friends that he spent all his life with....
And then she was gone.
She beat the Red Queen and the Jabberwocky, saved the whole of Wonderland and proved herself the true Champion. She stole Hatters devotion and allowed him to believe in himself once more, then she left.
The After Alice age fell upon them, an age of lightness and beauty provided by the White Queen. Her radiance and love stretched over Wonderland and allowed every creature that had ever run and hid to come forth and rejoin the world once more. Things that had never been seen before; armadillo cats, racing salt slugs, a whole armada of giant rhino birds....Wonderland was filled to the brim with creatures. The trees glowed, the plants sang their songs once again, and that tea was once again perfectly brewed.
But Hatter's personality, the one that had been lifted by Alice and turned to the light, split and crackled and decayed into darkness. His bright colors he normally wore were now dipped in black ink, his hats were no longer flamboyant but simple fashionable fedoras. His shoes were always laces, his socks always matched....even his makeup was gone, laziness had overtaken him and lead him to only wearing light eyeliner. Without Alice, Hatter became....normal. He had lost his Hatterness and all of Wonderland knew it.