"Followin' others is fur tha' troaps that dorn't know what the' want in life.
---
---
Name:
Peter Barrie Pan
Nickname:
"Ye can call me Captain. Or Peter...Or Pan. But Captains bet'er"
Age:
19
Accent:
Scottish
Likes:
General mischief
Sunny days
Forests and the outdoors
Adventures, but only ones that were his idea first
Sparkly things, such as treasure, glitter, blonde hair, or faeries
Dislikes:
Storms
Dishonesty
Growing up
Orders or rules in general
Authority figures
Death in any way, shape, or form
Television
---
---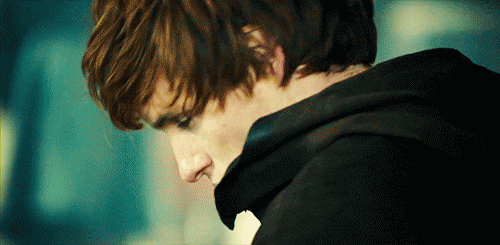 Fears:
"Becomin' one ay them...and death. Not fur me'self but fur others I know"
What Peter fears most is growing into an uncaring,
boring
adult. He is also terrified of death and fears witnessing it first hand. He can't even stand to watch someone die on the tele.
Hobbies:
"Flyin' and playin' tha' flute. And ay coorse, causin' mayhem fur those crusty old adults!"
The general hobbies Mr. Pan entertains himself with are flying, usually in the woods were he can dodge trees like an acrobat, and playing the pan flute (which he has grown quiet good at). Of course, there is his daily hobby in which he terrorizes the adults that try to put him in his 'place'.
Powers:
"Weel, first aff, I can fly. Also, I can dae this craz'y thin' wit' mah shadow"
Peter can fly, as the story books told, but he can also control his shadow. His shadow manipulation only extends to shadows that he himself casts, not to shadows around him. He can use his 'other' to search out information for him, confuse his enemy, and even fight against a foe. Peter also enjoys the numerous pranks he can pull...shadows do scare people. But, if he is not careful with his treatment of his shadow, the dark form can go against him and do its own wickedness. Its a tricky business playing with the darkness and you have to be on your toes to do so correctly.
Strengths:
"Ah, everythin'! I'am good at everythin'!"
Acrobatic, playing the flute, and working his way out of impossible situations. For instance, Peter could be in the clutches of a cop and being dragged to a police car, but somehow he is able to weasel his way out and escape. He is also honest to the bone, though most people think he's a liar. He can manipulate his words to benefit himself, but he never ever tells a lie. Lies are for adults and Peter never wants to become one.
Flaws:
"Are ye sayin' I have a flaw?"
He can't cook at all, though he can boil water and pour cereal. He also holds a certain disdain for televisions and has once thrown a shoe through someones large flatscreen. Peter hates school, but what people don't know is that its mostly because he can't read. He was never taught, but he gets by all the same.
---
---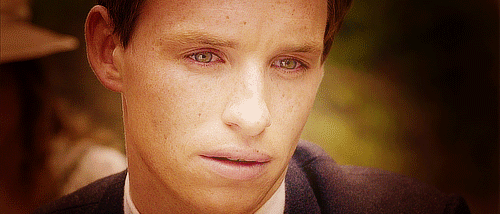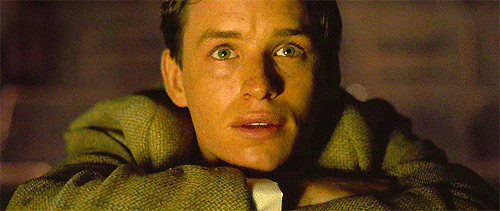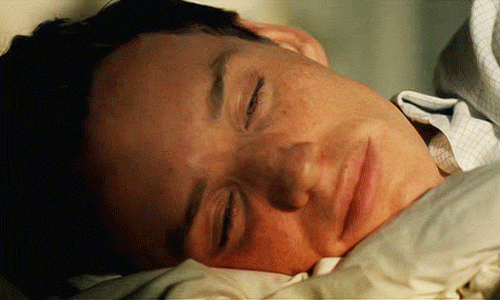 Personality:
"Weel, I'am fantastic, that's aw ye need tae know."
Peter has a massive ego. He thinks
very
highly of himself and isn't afraid to show it. He has a flamboyant, charismatic personality that makes people want to do things with him. Others are just naturally drawn to his large boyish grin and happy aura. Peter never allows people to see his true feelings, always hiding behind a mask of grinning mischief. He loves to pull pranks and cause general mayhem, especially to anyone that even attempts to tell him what to do. He detests orders, authority figures (teachers, police, mailmen) and usually makes his opinion very obvious. Peter rarely lies, unless its a small white lie that helps him with a prank. His feelings for others are obvious and point blank- sometimes he appears rude because of his lack of 'holding back'. But this is all apart of Peters charm, he seldom lets others get hurt by his opinions, rather he simply states the truth.
Peter misses Neverland dearly. He dreams of it in his sleep and stars off into the distance while he's awake, imagining the cool breeze and unnaturally blue waters. His mind is stuck there, stuck in the land that welcomed him as a King and saved him from a lifetime of misery. Others will often catch Peter stuck in his state of dreaming, though he will shake it off instantly and go back to his normal, smiling self. Beneath his facade, Peter is miserable. He longs for the island so much it has sunk into his bones, sometimes even giving him trouble with flying. Happy thoughts are hard to come by when all you can think of is the past.
History:
"Mah past? Weel, I hail from th' stoatin islain ah Scotland. I grew up near th' sea wit' mah mum an' da'..."
They were a poor family, almost unable to even buy bread for themselves, but somehow they got by on a few mouthfuls of food a week. Peter was only eleven when it became apparent his mother was pregnant with another child, and nether parent knew what to do.
Months past and his father slowly started drinking his worries away. He would come home and drunkenly scream and yell at Peter and his mother, but he never touched them. Six months into his mothers pregnancy, during a horrible storm and lashed against the house with wailing wings, Peter was awoken one night to the sound of slamming doors and loud footsteps. They pounded up the staircase and burst through his door, three men covered in head to toe in black. He screamed and scrambled away, yelling for his mother and father as he frantically tried to escape. The men grabbed him, gagged him, and tied him up. The largest one threw him over his shoulder without a word and left the room, heading for the kitchen and front door exit. His father waited by the front door and Peter wiggled to try and escape the man. His father would surely save him, he was fine...
One of the men handed his father a pouch full of coins and smirked...then without a word they left the small cottage with Peter strung up and crying. They threw him in the back of their horse drawn cart and took off into the night. Peter did not move, did not try and escape, he simply laid amongst the wet straw and cried, wishing what he saw had not been true. His father, selling him for a small sack of coins....it could not be.
Peter was taken to a slave house in the city and thrown in amongst other boys around his age. They were kept in horrible conditions, their own filth filled the floors and the food was covered in flies. The adults that took care of them were less them pleasant- one man didn't have any teeth and enjoyed smiling at the boys and running his tongue along his digesting black gums. Peter was not sure how much time passed in the slave house, but eventually they were dragged out to the docks and forced onto a boat. The boys were crammed below in space barely big enough for them to stand and then the ship left port.
The seas around Scotland were not calm as the slave ship sailed across the sea. Choppy waters swung the ship back and forth, causing the boys below to grow sick (which only led to more sickness). The whole time, Peter remained tucked into a corner, his tired eyes restlessly watching the entrance to the deck above. He knew he had to escape before they reached port, it was their only way out. So he waited, his eyes never leaving the latched door.
A rather nasty storm had picked up outside, forcing the ship to push on through massive cascading waters. It thrashed the slaves below, sent them flying and wailing, and sent water over the railings above that leaked downstairs. Peter saw his chance right then and took it. He surged forward, leaping over the crying boys below him, and threw the latched door open onto the ship deck. Crew mates were hurriedly tying ropes, hoping to control the sails as this beast of a storm took control of the ship. Peter wet unnoticed by the crew and that was exactly how he wanted it to be. He slipped up onto the deck and closed the latched, then moved to go towards the dingy hanging off the side.
Just then, the crew started screaming. The ship took a violent turn, hefting itself towards the left as if someone- or something- had pushed it. Peter grabbed the railing and peered over the side, his eyes growing wide at the sight before him. A massive swirling vortex of water awaited the ship, its waters pulling the vessel closer and closer while the sails fought against it. Peter screamed, his chest heaving for air, but it was too late. In under twenty seconds, the ship was sucked underwater with the crew aboard.
Peter has never been sure what happened after the ship was pulled in, but one second they were drowning and screaming and praying, and the next to ship sprang up onto still waters. A beautiful island lay before them, a cloudless sky above, and the brightest waters he had ever seen around them. Peter stared, his eyes wide with wonder and amazement. The island called to him, played a song for only his ears, reaching her warm fingers for the little boy clutching the ship. He answered her.
Neverland cared for Peter like a mother, helped him find food and shelter, even allowed her faeries to treat the poor boys wounds. The island whispered to him at night, crooned into his ears and made him feel safe. When it asked what he most desired in the world, Peter answered that he never wanted to turn into an adult. He never wanted to become one of those misshapen humans that only thought of money and forsake love and happiness to get it. Neverland granted him this and allowed Peter to never leave the form of a 16 year old boy.
Peter became Peter Pan, Prince of Neverland and Captain of the Lost Boys. He saved the slave kids from the ship and brought them to the island, where they became the Lost Boys and partook in his various schemes and shenanigans. They never had to worry about anything, Neverland made sure that the boys were taken care of and stayed happy. The ship Peter and the Lost Boys had arrived on turned out to be a pirate ship, crewed by a gruesome sort of men that remained a black mark of evil in the beautiful island waters. Peter took it upon himself to drive the pirates crazy, as they were adults and deserved it. But he never hurt anyone, Gods no, not until the evil Captain tried to feed him to a crocodile and instead had his own hand bitten off. He continued from then on, flirting with the mermaids, helping the natives, saving kids from the horrors of growing old, and playing with Tinkerbell and the other faeries.
Peter lived happily for years, centuries, hours? He had no idea how much time he spent on Neverland, as time was not a matter to be thought of. Either way, on the day that the great a great hole ripped open in the skies above him and proceeded to suck him in. He screamed and fought the pull, but soon enough he was ripped from his island and forced through the fissure. He landed on the forest floor, face down and crying. The world around him was not Neverland, not even close. Here the shadows did not sing songs, the lights did not twinkly brightly and call to him. The leaves did not move to encompass the boy King and Peter could no longer hear the sweet voice of his mother Neverland.