Appearance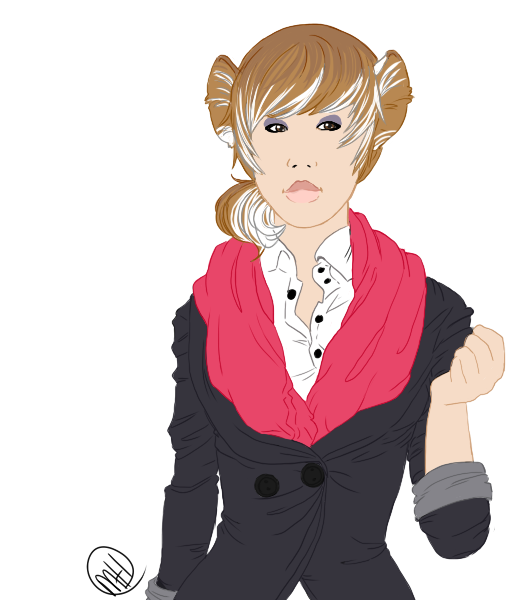 Name: Kama Lei
Age: 19
Gender: Female
Favorite Food: Bananas, kiwi, and cherries.
Most Worn Color: Pink
Physical description: Rather small slender frame and short stature of about 5'1" tall, making it easy for her to squeeze through small spaces. Her hair is a combination of a light and slightly dark tan, including white around the edges of her hair. Kama's eyes are of the usual brown colored variety and usually is lined with black eyeliner and topped with a cool colored eye shadow. Her clothes are usually very girlish and stylish, coming in a variety of colors, shapes and sizes. With a pair of ears on her head and a tail, her outlook appearance is complete.
Type of animal: Mouse Lemur
Personality: Usually more active at night, she doesn't mind being active during the day either. Kama enjoys being relatively kind but when provoked she can become quite mean and angry, but unless you try to make her like that she's usually docile in nature. She doesn't mind company of other and rather be around friends than hanging by herself alone.
History: Youngest out of 2 brother and a sister, she grew up rather normally in her family. Her and all of her siblings are short in their height which didn't play out for them well when growing up, usually the target of short jokes told to them by other children. Despite it though she kept her kind nature and learned to ignore what everyone had to say about her and her siblings height. It only matter what one thinks of themselves.
Other:
- Enjoys trying new things or even meeting new people.
- Her eyes are sensitive to the light, she gets over this by wearing sunglasses to shield them.
- Enjoys eating fruits of any variety.
- Doesn't enjoy getting wet except when bathing.
- Love the color pink, no matter what shade.
- Wears anything she thinks is cute and classy