---
---
---
❝Dance is the hidden language of the soul.❞
---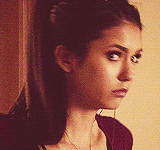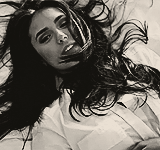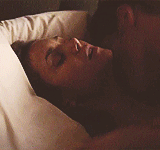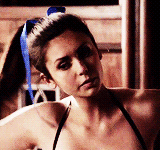 ---
---

---
---
| Full Name |
"I hate it, but it's not like I can change it." Rianne Beatrice Del Rey [ Ree-Anne ]

| Nickname |
"I really don't care." Rianne isn't a fan of her name. To her, it's too girly, even though she's a walking whirlwind of lip-gloss and hair-product. She doesn't hate it, but she doesn't particularly prefer it either. Her mother likes it because it sounds "sophisticated" and "classy" so her mother calls her Rianne, as do her father and sister and other relatives, but no one else really does. She prefers her sportier nicknames outside of the home, and tends to introduce herself as these. Only those in her family really know her real name. Most of the time, people at school or in her social group call her Ryan. She likes this nickname the most, because she's always liked the idea of using a boy's name for a girl, but others include Ri [ Ree ], Ann (which she's not too fond of, but tolerates), Rey (which is actually the second part of her last name, but works with her first as well), Ria [ Ree-Uh ], or Ry. She doesn't like to use her middle name at all, because it's even more awful than her first, so she just sticks with variations of her first.

| Age |
"I can't wait to graduate and get the fuck out of here." Eighteen. Senior in high-school

| Gender |
"Really?" Female

| Role |
"The Queen-fucking-bee." Girl Two
---
---

---
---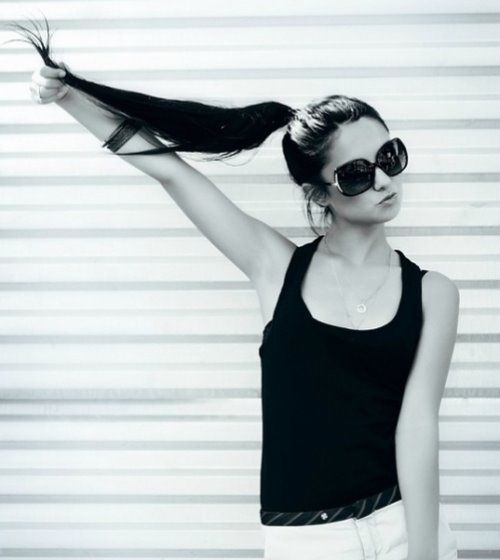 | Eyes |
"Nothing special I guess." Ryan has very dark chocolate brown eyes. They're so dark that, in most lightings, they actually appear black though, at times, the sunlight will catch slight amber tones in them that bake them brown. They're not a shocking aqua or unique grey, but they still have a way of captivating you and stealing your attention.

| Hair |
"It's the envy of all my blonde haired, blue-eyed accomplices." Ria has extremely long, dark brown hair. It swings down to her waist in dark locks that other girls look at with jealousy. It's shining and soft and, like her eyes, is so dark that, at times, can appear almost black while, at others is a rich chocolate brown. She loves her hair and doesn't cut it unless her ends start to get dead, hence it's length. Naturally, it's rather wavy, but Ri styles her hair all the time. Sometimes she'll curl it in big thick, bouncing curls, other times she'll curl it into smaller, springy ringlets, and even more often, Ryan will straighten her hair, making it even longer. For cheer, she has to wear it up, but other than this, she usually likes to let it hang down.

| Skin Tone |
"Blessed." Ryan's skin tone is a rich, smooth olive. She's lovely tanned and stays this way all winter, unlike some of the other girls she hangs out with, her tan is natural, not sprayed or acquired in a bed. Lots of girls envy her ability to stay richly tanned even in the winter just as they envy the flawlessness of her complexion, seeming to practically glow.

| Build |
"I know I don't look like much, but I can be a real bitch." Ryan isn't very tall or sturdy. In fact, she's fairly small. This factor helps her in both her dance and her cheer because it makes her light, but in other aspects of life, it can be a real pain in the ass. A lot of people look at her and see her round face and fragile looking stature and assume she's a lot younger than she actually is. Until she opens her mouth to talk, people rarely take her seriously, assuming she's young, innocent, and naive.

| Distinct Markings |
"My mom would probably kill me if she knew I had

any

imperfections."
Piercings
Ryan's mother doesn't particularly like any form of imperfection, this includes piercings and tattoos. She got her ears pierced when she was fifteen, she had a friend on the cheer team do it for her and her mother nearly exploded, however, she allowed her to keep them, so long as this was the only piercing she ever got. Well, naturally, if you tell Ry not to do something, she tries her best to do it. So she also has, not only her firsts pierced in her ears, but also her seconds, thirds, and, on her right ear, her cartilage. She keeps this from her mother, leaving the holes empty save for the first when she's around her. Other than this, she also has her bellybutton pierced. Of course, she hides this from her mother as well.
Scars
Ryan doesn't really have many scars. She's lived a rather "easy" life, hasn't ever really had to work hard at much, save for dance, so her skin is rather perfect. However, she does have one scar along the back of her shoulder. It's not huge, and she told her mother she got it in a minor car accident with a friend when, the reality is, Jason, her boyfriend of three and a half years, gave it to her in a drunken rage. He'd swung at her with an empty whiskey bottle, intending to hit her across the head, but he stumbled and missed, hitting her on the back. The bottle shattered and left shards in her neck and shoulder. There are scars along her neck, but they're extremely thin and faded, so, unless you're close or looking, the only one you can see is the one on her shoulder.
Tattoos
Her mother hates tattoos even more than she hates piercings, but Ry got them behind her back so there isn't too much she can do about it. Her first, is on her foot, and reads "to dance is to breathe". She also has a small tattoo of a deer head between her shoulder blades. Her final tattoo of hers is on the inside of her middle finger. This one, she didn't intend to get. She got it when she was drunk, and Jason convinced her into it. It's probably her mother's least favorite because it reads: "Give no fucks".
---
---
---
---
| Likes |
❤ Drinking
❤ Cigarettes
❤ Fast cars
❤ Being rebellious
❤ Dancing
❤ Music
❤ Parties
❤ Cats
❤ Dogs
❤ Frankie
❤ Sarcasm
❤ Jason, some of the time
❤ Kissing | Boys
❤ Coffee
❤ Being a bitch

| Dislikes |
✖ Lairs
✖ Jason, most of the time
✖ Her friends
✖ Her mother, most of the time
✖ Pressure
✖ Being told what to do
✖ Having to be nice
✖ Annoying people
✖ Crying
✖ Weak people
✖ Being used
✖ Being alone
✖ Rules
✖ Losing
✖ Being looked down on

| Fears |
"Fear is just another word for motivation."
☪ Love → Cliche, sure, but Rianne is terrified of love or being love because, in all honesty, she doesn't think it exists. She thinks it's a myth. She's afraid to be loved because, first of all, she doesn't think anyone could ever love her for who she truly is, because no one knows who she truly is, but she's also afraid of getting hurt. Or of hurting in return.
☪ Spiders → Silly, yes, but they terrify her.
☪ Being alone → Ryan is afraid to be alone and, as such, she is always surrounded by friends. She may not really like any of these people because they're all superficial and shallow, but she doesn't care. Attention is attention.
☪ Being forgotten → Ri is used to being the center of attention. She's never not been the star. The one everyone envies. So she's afraid off being looked over. Of not being the center of attention.
---
---
---
---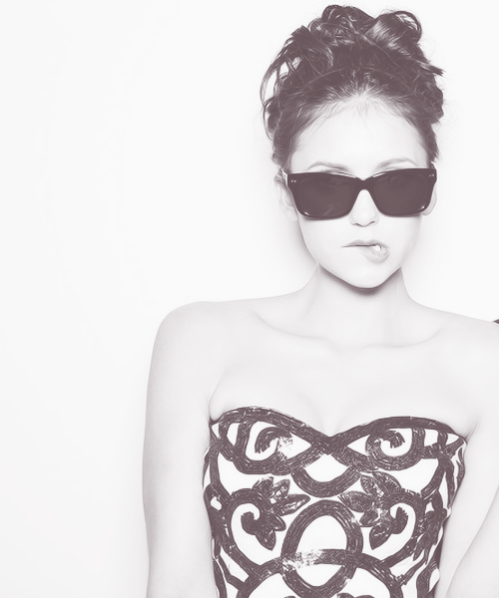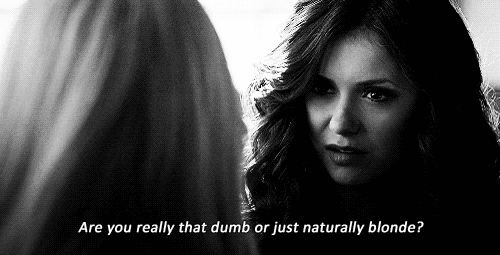 | Personality |
"They don't call me the bitch because I'm nice." Rianne is an interesting person. If you get to know her anyway. Which is pretty much impossible, seeing as no one really knows her and she likes to keep it that way. She doesn't let anybody know who she really is because even she doesn't know for sure who she is.

On the outside, she's absolutely perfect. All the girls want to be her and all the guys want to be with her. She has it all. Literally. Her parents are both rich, and respectable people, and her and her sister are both dance proteges. She's friends with all the best people in school and is head cheerleader, dating the star football player. She's absolutely stunning, and her dancing is even more stunning. At school, she is, quite literally, the Queen-bee. There's no one above her. Her and her crowd are at the top, the ones everyone wants to be. She could literally not be more perfect.

Though this is way off base. Everyone sees her as nothing more than the queen-bee. They see her as the bitchy cheerleader, mostly because she let's them. She's the popular, bitchy girl with a perfect life and the perfect boyfriend. She get's everything she wants. She's a princess.

Though this is only how others see her. Though she may be a bitch, and takes every possible opportunity to shoot off something sarcastic, there's more to her than that. She hates her life. She's under constant pressure to be perfect, so she cracks sometimes. She's not always happy, and she's not always perfect. No one can be. It just makes her human. The thing about her, is that she keeps these moments of weakness to herself.

She hates her mother and her strict rules, and rebels against her often, for, though she hadn't explored it much, she has a heart for adventure. She's just afraid. She's done rebellious things in her life. She got tattoos when her mother told her not to, she goes to parties, she drinks, and she smokes. She's done drugs, though nothing hard, just a few joints here and there and, once, Jace had to practically force her to do a line of coke. She likes adventure, she just has a hard time branching out because there's always someone watching her. There's always someone to impress.

And that's something important about her. Ryan is constantly aiming to impress. She has a natural need to please people around her, so she can have a tendency, at times, to let them walk over her and take advantage of her, despite the fact that she's a confident, popular bitch, she still needs people. She feels impossibly lonely, because she feels as though her mother doesn't care. She knows she does, but she doesn't show it often. She seems to care more about her dancing than her as a person, and her father is just never home. She loves him dearly, but he's not around enough to notice anything or really care about her. She feels alone, so she has to surround herself with people. Even if they're awful, superficial people.

Ryan is fiercely confident. She doesn't let anyone or anything bring her down. In fact, she's usually the one bringing others down. She likes to play games with people, because she's good at seeing into people. She uses them, messing with their heads before tossing them away because people are disposable. She has three or four friends that she keeps around her at all times, always vying for her attention, tripping over each other to be her best friend, but everyone else, she keeps at arms length. Through it all, she remains aloof, seemingly heartless, wanting others to see her more as nothing but that way.

Another thing about Ry is that she loves a good challenge. She hates the idea of defeat, and, as such, will willingly take on any task thrown her way, no matter how impossible. She can almost never turn down any form of bet, dare or challenge, truly obsessed with the idea of winning.

In the end, there's more to Rianne than meets the eye, though no one ever sees this part of her. She let's people believe, instead, that she's "perfect."
---
---

---
---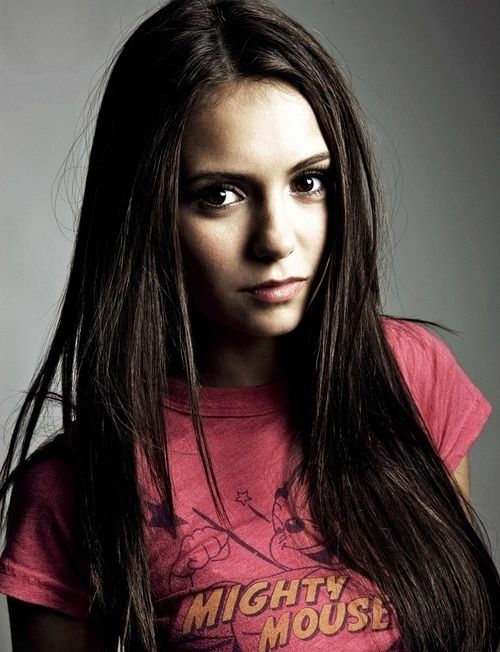 | History |
"What do you know?" Ever since she was little, people have envied Rianne. She has it all. Her older sister is actually her half sister, born to her mother and her mother's first husband. However, while her mother was married to her sister's father, she was having an affair. And Rianne is the product of that affair. After she was born, her mother divorced Frankie's father and married her father.

Her father is a successful business man, while her mother owns their dance academy. Their family is exceedingly rich, meaning they get everything they could ever ask for while her and her sister are exceptional dancers. Their family is the picture of perfection. Envied by everyone around them.

Except that this is only the outside. Their mother is incredibly hard on the girls, always holding their dance above everything else, wanting them to be perfect in every aspect possible. Her father isn't a fan of how hard their mother is on them, but there isn't much he can do.

Ri loves her father. Ever since she was a child, she's been a daddy's girl. Her and her mother don't get along in the least bit. She tries to do her best to respect her mother and make her proud, doing everything she asks of her but it's impossibly hard because her mother never seems to be satisfied. No matter how hard she tries, it never seems to be enough. So, when there's something she needs, she goes to her father. He's firm, but considerably less harsh than their mother, and has a particular soft spot for Ri. They get along wonderfully, but the problem is, he's almost never home. His work takes up far too much of his life.

When she became a freshman in high school, Ria met Jason Ackerman. She joined the cheer squad and he joined the football team, and they started dating. They dated on and off for the next three and a half years of high school, becoming the couple of the school. The one everyone gossiped about, though even her relationship isn't all it's cracked up to be. He cheats on her often, and has developed a fairly bad drinking problem that, at times can cause him to be violent.

Of course though, Ria keeps these imperfections in her life to herself.
---
---
---
---
Dance Without You
Skylar Grey
So serious, all the time
I feel restrained.
I feel confined.
I cannot take your whispering, your whispering

I wanna dance without you
For once just let me lose myself
I wanna dance without you
For once just let me lose myself
For once let me lose myself
So insecure, so uptight
I break my neck, to be polite
I cannot take your whispering, your whispering

I wanna dance without you
For once just let me lose myself
I wanna dance without you
For once just let me lose myself
For once let me lose myself

How can I make history, with your choreography?
Take your hands off me, Take your hands off me
Before I suffocate

I wanna dance without you
For once just let me lose myself
I wanna dance without you
For once just let me lose myself lose myself
For once let me lose myself
Dance With The Devil
Breaking Benjamin
Here I stand, helpless and left for dead.

Close your eyes, so many days go by.
Easy to find what's wrong, harder to find what's right.

I believe in you, I can show you that I can see right through all your empty lies.

I won't stay long, in this world so wrong.

[Chorus:]
Say goodbye, as we dance with the devil tonight.
Don't you dare look at him in the eye, as we dance with the devil tonight?

Trembling, crawling across my skin.
Feeling your cold dead eyes, stealing the life of mine.

I believe in you, I can show you that I can see right through all your empty lies.

I won't last long, in this world so wrong.

[Chorus]

Hold on. Hold on.

[Chorus]

Hold on. Hold on.

Goodbye.
---
---
RIANNE
Code: Select all

[hr][/hr][hr][/hr]
[center][img]http://i1180.photobucket.com/albums/x403/desire99600/temp_zpse1857cdf.png[/img][/center]
[hr][/hr][hr][/hr]
[center][img]http://media.tumblr.com/tumblr_mevd042OLp1r1yvn8.gif[/img][/center][hr][/hr]

[font=times new roman]Post[/font]
MARCUS
Code: Select all

[hr][/hr][hr][/hr]
[center][img]http://i1180.photobucket.com/albums/x403/desire99600/temp7_zpsc5a0d697.png[/img][/center]
[hr][/hr][hr][/hr]
[center][img]http://30.media.tumblr.com/tumblr_ltkblalQe31qgvur0o1_500.gif[/img][/center][hr][/hr]

[font=times new roman]Post[/font]