---
---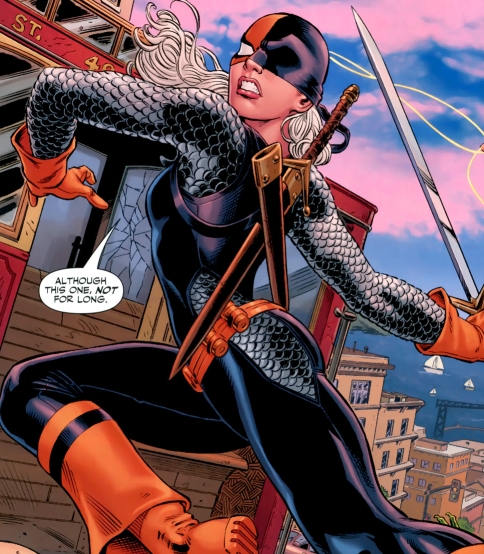 ---
" What does a girl have to do to get a decent brawl around here"
---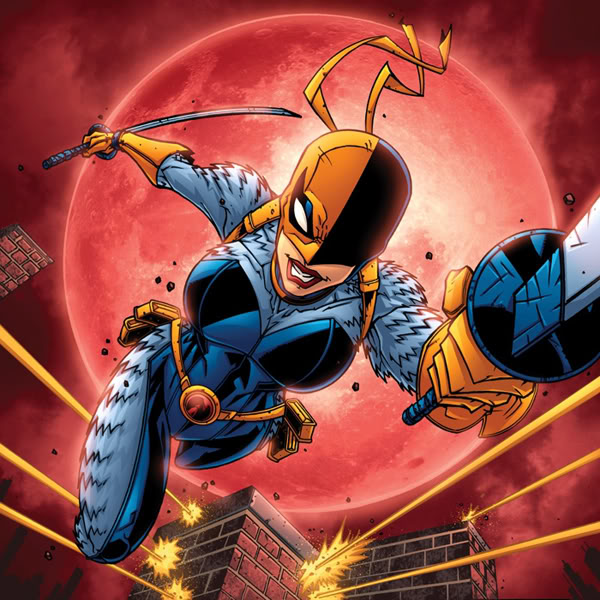 ♔ Rose Wilson♔
♔ No thank you♔
♔ 19 ♔
♔ Female♔
♔ Well.....♔
♔ Straight ♔
♔ Leader of H.I.V.E ♔
♔ Ravager ♔
♔ Rose Wilson ♔
---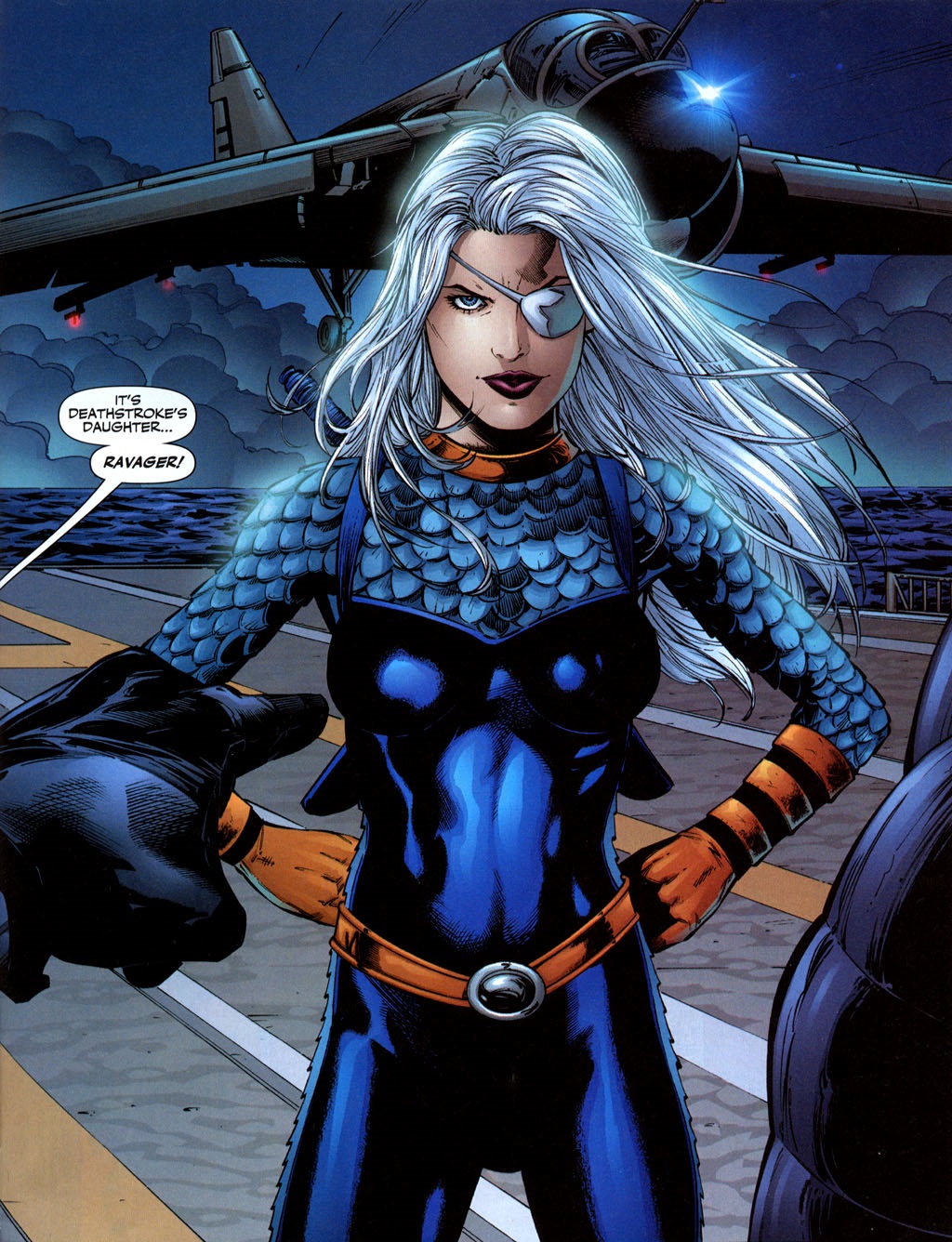 ♔ Rose stands at 5"4 and weighs 116 pounds. Her eyes are a nice blue and her white hair helps exaggerate her eyes bright blue appearance. She often wears a mask the covers the top half of her head which emulates the kind of mask her father used to wear. She wears a black material with chain mail like under clothes. Her boots and gloves have the same orange color as the right side of her mask. ♔
♔ Gouged out her own eye in order to be more like her father and prove her worth to him ♔
♔ [Aggressive] [Impulsive] [Cunning] [Caring] [A tease] [Fun]
Rose is naturally aggressive, Very aggressive. She loves a good fight and will jump at a chance to fight one. During a fight she can be very impulsive, loving to go with her gut above all things but when the time calls for it she can stop her impulsive habits and go with a plan, it just depends on the situation. Though she will probably never show it, she will care about certain people she aligned herself with.

She will protect them even if she says she did it for the thrill of the fight. With men she loves to tug on their heart string only to let them now or even beat them up, she says its a quirk of hers she always says that there is something about messing with Men that is just addicting. She couldn't stop even if she anted to. Though she does want the worst for the Teen titans or anyone who stands in her way she is still a human being and she likes to have fun anyway she can♔
---
♔ Likes ♔
♥ Fighting
♥ Flowers
♥ Flirting
♔ Dislikes ♔
✘ People touching her hair
✘ Girls who think they are above everyone
✘ Anyone bad mouthing her missing eye
♔ Powers ♔
✪ Enhanced Mental Capacities
✪ Enhanced Agility
✪ Enhanced Reflexes
✪Enhanced speed
✪Enhanced Stamina
✪Enhanced Strength
✪Limited Precognitive Visions
♔ Flaws/Weaknesses ♔
⌘ Instinctual most of the time
⌘ Suffers from Psychosis
⌘Missing eye means less hand eye coordination, though her enhanced reflexes do pick on the slack.
♔ Fears♔
❖Having no one
❖ Being attached to people
♔Secrets ♔
❖Had to brothers (Deceased)
❖Took the Name Ravager from her half Brother
❖Fought Superman
---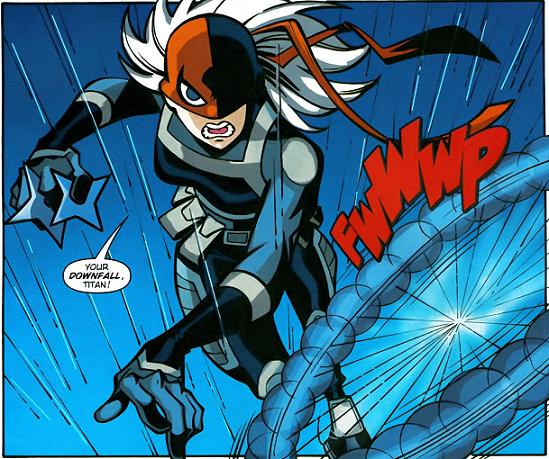 ♔ At first Rose wasn't with her true father, Wade Wilson,the Madison family adopted her. Unfortunately Defarge "The Ravager" had been offered 100,000 to kill her family which he graciously took and executed. Neither of them knew however that it was Slade who hired Defarge to kill Rose's adoptive family in attempt to get Rose closer to him.

Salde Anonomously alerted to Titans that Rose's life was endanger and they came to help where all the fighters were rendered unconscious by an explosion of halothane gas. When Rose awaoke he was in Slade's lair, he apologized to Rose for abandoning her and told her that she was the only family he had left. Slade suggested that she become her apprentice which she agreed to.

Slade recommended Defarge as her first kill, she accepted and after killing him took the name Ravager for herself. Slade secretly injected Rose with the same serum that gave him his abilities but also made her suffer from psychosis. She was disowned by Slade because of her inability to slay Slades son (her brother) whom slade ended up killing anways. She left to lead her own team, maybe to get back at Slade, maybe to do whatever she wants she really doesn't know yet.♔