Lucatiel Maughlin



Name: Lucatiel Maughlin
People Call Him: Luca,
Minions Call Him: Lord, Master, Overlord
Age: 24
Gender: Male
Height: 6'7
Weight: 109 kg
Allegiance: Myself, and all those who would follow me

Appearance:
A tall man, Lucatiel is strong of arm and broad of shoulder. He has an athletic built from years of fighting, marching and riding. These years have also tanned his usual pallor, letting dark locks tumble onto sun-kissed skin, contrasting sharply with vivid eyes of ice. He is well muscled, though not so heavily as to impede movement. His wardrobe consists of rich silk and fine fur, though now mainly consists of large, ragged cloaks, and whatever clothing he can find. He managed to keep hold of his armour however, and takes as best care of it as he can.

Personality:
Luca grew up the son of a prominent noble, a man who sought to restore power and respect in place of the dark name their family once carried. He was a warm, loving father, but a ruthless player of the vindictive games of the court. To him, family was everything. The family name, above all else, must be held in respect. His eldest child, Luca was groomed from birth to one day take over from his father, and further advance their family. Thus, as he grew he became exposed to a side of his father his siblings never had to see. The strength, ferocity, and ruthlessness that drove the families political and financial expansion scared young Luca. He was a loving, soft-hearted boy, and thought the only use for power was when one was wise enough to lead others to a better life. Though he thought his father was such a man, the underhandedness he was willing to use to gain such power unsettled him. However, the war, and its unexpected twist, has added venom to his heart. He realised that kindness alone is futile, for cruelness would gleefully stamp it out. For those with kind and soft hearts to live and prosper, they must have a strong leader, one whose heart is hard enough to protect them. Survival required cunning, strength, and the will to do whatever was necessary. Though this was a bitter, slow-learnt lesson, Luca is seeing it true in the world around him. Only the ruthless could prosper now.
The hardness to survive was learnt through years of training, and fighting in the war. But the soft boy of before still lives. Luca is kind and gentle-hearted where he can afford to be, and possesses a sensitive intellect and quick sense of humour. His driving ambition is to ensure a haven for those who are kind of heart, and it is only this goal that drives his fierce determination, saving him from utter despair.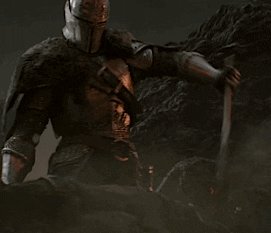 History:
Lucatiel was born the son of Lautrec, a prominent noble within Daigon, and was trained and tutored alongside the nations princes. He held a scholar's keen mind, a knight's swordsmanship, a noble's cunning and a king's air of leadership. His father had great hopes for the young lad, and groomed him from a young age in the arts of political subterfuge, tact and subtlety. Lautrec had done much to further the family name, and he hoped that Lucatiel would do more. Yet even the best laid plans may count for nothing. Lucatiel had been hailed a hero within the Magnus War, proving himself a bold and competent commander. However, during peace talks the Order of the Veil struck. Cairn, the jewel of Daigon, burnt. Word of the Order had not yet arrived, and thus the city was completely unprepared. The pillaging, raping, enslaving and slaughtering was merciless and rigorous. Not a soul was spared. So far as Lucatiel knows, he was the only one to escape, and him only because he had help…

Ever since he was a child, Lucatiel had held a fascination with magic. With little inherent talent, one particular figure stood out most to him. The legendary Overlord, a tyrant of the previous era (approx. 580 – 830 of the previous era). Myths claimed he was a mere boy when he stumbled upon deep, ancient magics. With these magics he summoned his own minions, and grew in power until he could bring forth his own army. His legions marched, and at the height of his power the Overlord had conquered near three quarters of the continent, and was the most feared sorcerer of his era. However he had spread his grip too fast, and it was loose. Infighting crumbled the strength of his kingdom, and his armies were quickly scattered and decimated in their attempts to smother the rebellion. The heroes of all races, men, elf, orc or otherwise, marched upon the dread lord, and defeated him.
As much a scholar as warrior, Lucatiel studied the legend almost obsessively for many years, searching for and piecing together whatever scraps of reference and history he could find. He learned the Overlord's black tower had been located somewhere in what would now be southern Daigon, and began scouring the royal library of Cairn for any references to artefacts that had been preserved from this age. Magic lessons with the court sorcerer began to bear fruit, a sure sign he was drawing closer. Though an avid student, Luca's magic study had previously been more about interest than any talent. Yet despite his determined effort, the most his studies ever produced was an old trinket, supposedly a pendant belonging to the Overlord himself. His studies subsided, and it was not long before he marched off to war.
It was at war that the pendant revealed its value. Exposed to blood and murder after centuries of bookshelves and dust, the pendant began to wake. Lucatiel could feel the warmth growing, yet could do little about it while away from his notes. Between camps, battles and held posts, it had been nearly three years before the peace talks allowed Lucatiel to return home. He had not yet had time for his attention to turn to the pendant, when the burning of Daigon commenced. That night he awoke with a start, to find a strange creature within his room. The creature immediately fell to its knees before him, and he recognized it from his texts – a minion. Before the excitement of the moment could flourish within his belly, the sounds of the cities sacking perforated the dense fog of sleep and filled his mind with alarm. An orc burst through the door, yet his minion sprang on it from behind, killing it and claiming its dagger and helmet. He immediately flew to his parents' chambers, the minions protesting hotly on his heels, yet found only corpses within. He had felt sick. He wanted to retch, or to cry, but nothing would come out, shock numbing him from the world. He barely even realized as the minion dragged him away, to be met by a second minion in a leather cap. The rest of the night became a desperate blur of shadows and fire, fighting and running, running, always running… he did not know how long had passed before they finally came to a stop, did not even remember falling down to sleep.
Since that day the minions have served him faithfully. Their superior smell and hearing have proved invaluable in avoiding patrols, and they had managed to salvage his armour and blades. Sadly his prized hunting bow had to be abandoned,




Equipment:
-Emblematic of the proud Maughlin house of Daigon, Luciernes armour was forged for him specially, and fits perfectly.
-Two swords, each magnificently forged and balanced to his own hand. Perhaps his most cherished possessions, after the pendant..
-A simple hunting bow and arrows, though the quiver they rest in is of finer craft.
-A relatively plain pendant, seemingly made of amber and twine. To any magic user, it is warm to the touch. Lucatiel rarely displays it, and is very protective of it.

Power:
Currently minor. Weak lightning, force-based, and illusory magics. Very weak stamina and strength boosts.

Minion Count: 2

Notable Minions:
Ranagyz
A minion edging past his prime, Ranagyz has replaced the usual energy and rambunctiousness of minions with cautious suspicion and grimness. Unlike Thump, he is not yet entirely convinced that Lucatiel is in fact their next Overlord, but agrees that their appearance on this world once more is a powerful sign. He is determined to help Luca in whatever way he can, to re-establish both the Overlord and his minions. He is unsure if he may at some point need to betray Luca should the true Overlord reveal himself, but he would be willing to do such a thing without hesitation. Still extremely faithful to the previous Overlord, and mournful of his vanquishment, he believes Luca may not possess the ruthlessness and brutality necessary to establish dominance as Overlord.

Thump
More simple than Ranagyz, Thump is typical of a young minion. Doggishly obedient to his master, Thump treats him reverentially. A bundle of mischievous energy, he is a reckless and chaotic opponent in battle. As is minion custom, Thump if fond of scavenging trinkets off of slain foes, and is liable to wear anything from a pumpkin to a skull or scalp as his helmet. Thump also struggles with language, making frantic grunts and gestures as much as coherent words. Many would think him a base creature, but he is a surprisingly sly pickpocket and thief.

Other:
The Maughlin family crest is a black fox. Unlike other proud families, there was no official background, until Luca's father added silver and aquamarine as it's backdrop. The black fox was originally meant as a warning, that they are sly and dangerous, and not to be trusted. However, the reason this symbol was enforced has long been forgotten, and as Lautrec finally pushed the family back towards power and renown, it was accepted as any other family crest.