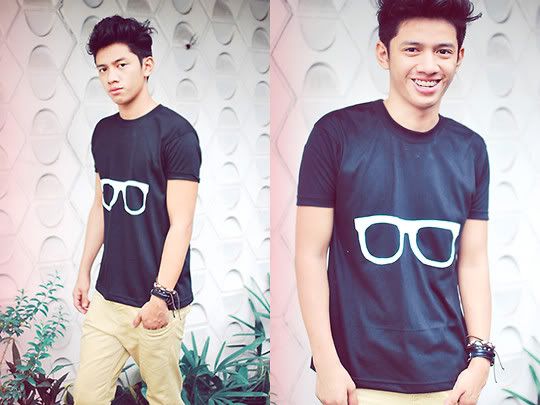 Name: Kenneth Chris Gonzales
Nickname: Ken, Chris, Kenny, Kaycee
Age: 18
Gender:Male
Career Aspiration: Chef
Personality: Kenny, overall, is a pretty outgoing guy. Considering he is only eighteen years old, he is still a bit on the immature side, but when it comes to the people he truly cares about everything goes to seriousness. He is overprotective to the ones he truly cares about, and would do anything to defend them. He is also a brutally honest type of guy, and is willing to tell you the honest truth when you want it. He hates being bothered when he is preoccupied, and is quick to snap if you keep at it. He plays soccer in school, but besides that he really isn't the athletic type of guy. He hates being forced into doing things he doesn't want to do, and is pretty stubborn when it comes to change. He usually gets along with everyone, and doesn't like getting into fights or arguments too much. He is also a bit on the judgmental type, which is definitely not something he would admit out loud to someone. Relationship wise, Kenny has had a couple girl friends in the past, but it was never anything serious. He is currently single, and wouldn't mind having a girl at the moment. But, with all the crap that is going on between him and his parents, maybe it isn't such a good idea. Who knows, maybe it would work out. Only time will tell.
Likes & Dislikes:
Likes: dogs, cooking, soccer, watching movies, adventure
Dislikes: books, school, Chinese food, airplanes, rats
Background: Kenneth Chris Gonzales is the middle child of three boys. His older brother, Michael, is only two years older than him, and is currently away for college in New York City. His younger brother, Sean, is currently 15 years old, and shares a room with him in their small apartment. Growing up, his parents were always home. Well, at least his father was. Unlike most situations, Kenny's mother was always the one who supported the family. His mom works as a nurse at a local hospital, and, when they were little, his father would often stay home to watch them. That was how it usually went as Ken was growing up. Since his mother was always working, his dad would always be the one who would cook. Some credit goes to his dad for at least trying, but his cooking wasn't always so great. Even to this day, Kenny remembers dreading dinnertime during the day because of how bad his father's cooking was. In time, Ken learned to pick up some tips for cooking in the family kitchen. Eventually, it turned into something he grew extremely good at.
Other: Nada.