Devan Howard
Blade Slizer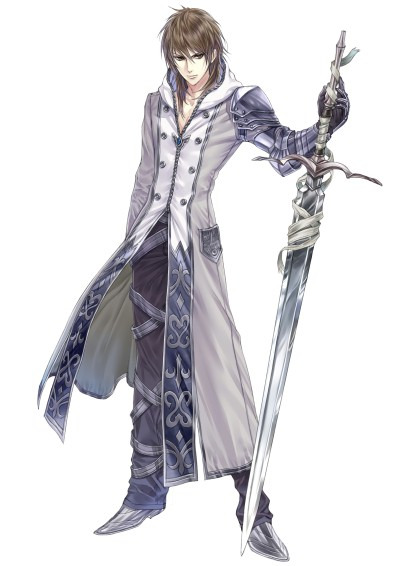 ---
---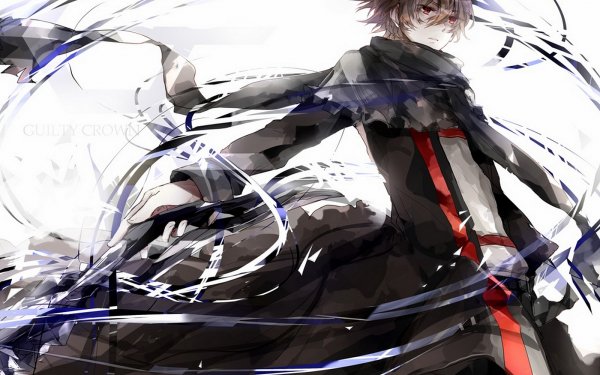 Name:
Devan Howard
Nickname:
Evan
D
Age:
18
Gender:
Male
Nationality:
American
Appearance:
Devan is an average-height teenager with brown hair and ocean blue eyes. He doesn't really have much build.
He's normally seen in a hoodie with a T-shirt and blue jeans, complete with black shoes.
Personality
Devan doesn't really mind much if someone wants to sit with him. He isn't one to go and run away. He likes to be a bit social, and can be if he wants to. Devan tends to hide his true feelings at times, which is how he begins to drift away from real life and into fantasy without even knowing it.
Devan is obedient to people he knows to be higher status and trusts them, unless shown that they do not. To those who patronize him, Devan just leans away and tends to ignore them.
Devan usually doesn't think highly of himself, though. He tends to think he's going to fail and disappoint everyone. This is also his fear, alongside being alone. He just wants to please everybody.
Background
Devan has been through a lot of things. The main thing is a very normal life, in our standards. Going to school, going to whatever religious faith he has, being in a family, balancing work and his wants. However, he wasn't able to take the stress of life as it repeatedly weight him down, causing Devan to go more and more into a world of fantasy and fiction. With NerveGear out, Devan slowly get sucked in more and more... The first time Devan was lucky with Sword Art Online- he had school. But now, during the Summer Break before college, Devan was trapped at the time of the video game lockdown, forcing him into another story that would change his life, or end it.
---
---
Username:
Blade Slizer
Race:
Human
Class:
Paladin
City:
Skyfall City
Avatar Model Description:
Blade wears white and blue clothes with various pieces of metal that fits in. The trench coat is an extremely light tint of gray and pure white, with armor covering the left arm. Blade's trench coat also has a symbol as a zipper, a diamond with angel wings on it (one of the more common Paladin symbols). His shoes are also made of metal, specifically lightweight silver.
Blade's avatar model itself is a tall, slightly muscular tall human male. The skin is a slightly tanned white and has neck-long brown hair with matching brown eyes.
AI Behaviour
Blade helps other players in need, being a nice guy. He isn't afraid to step up and save other players from Player Killers or assisting them in missions that could mean great injury (though he might get carried away). Blade himself is a bit on the quiet side, but has a smile that tells anyone that they are welcome to talk to him. Blade much prefers to be in the front lines, being able to help deal the main damage to the enemy.
In battle, Blade can be very calculating and, with his varied skillset, can adapt to enemies that he faces, specifically those that can change their weaknesses. Blade himself wants all allies to survival, even at the cost of himself. Calculating, confident, clever, he's an ally you would always want to have around, and an enemy you want to stay away from.
Progress:
Blade is an average player, though one hell of a player. He chooses the class of Paladin in order to be able to use spells as well as attack physically. Blade turned out to be a great player and has progressed a lot. He was one of the lesser known players, but known for his generosity towards newer players and allying with them. At the event of the death game, Blade's mind was shattered. No more happy times. No more relaxation, or worries about messing up because he can simply respawn. This is now life.
He will die when he is killed, and so will others.
And thus, Blade worked even harder to help other players, more often than not acting ridiculous and almost dying quite a few times himself, surviving thanks to cool-headed players. Now Blade aims to stop fighting alone, as he traveled the game world as a single player vagrant player..
Blade himself wants to join the Knights of the Phantasms because, well, what is more advantageous to help defeat a common enemy than joining a whole guild?
---
---
Grand Cross:
A holy sword that strengthens magic and physical damage, perfect for Paladins that act as the unlisted class of the Spellsword.
Holy Knight's Armor (left arm only):
Armor belonging to a knight, only the left arm is worn. Strengthens to sword arm and increases damage and endurance. Also reduces stamina cost by 20%.
Paladin's Light Clothing:
Series of clothing that's light yet durable. It still does its job to protect the wearer while not being bulky at all.
Paladin's Steeled Shoes:
A pair of shoes that's durable yet light.
Flamma Aeterna:
A sword with flaming aura that never ceases (unless it's sheathed). The sword strengthens magic damage and gives resistance. Gives additional physical damage buffs.
Fimbulvetr:
A sword that is surrounded by cold air felt by enemies. strengthens ice magic and resistance. Gives additional magic buffs.
Dragon's Fang:
What looks to be a blade less hilt is actually a magical hilt that uses the wind as the blade. The faster the slash, the more damage it gives out. Doesn't do well against shields though. The sword strengthens physical damage and gives resistance. Gives movement and attack speed buffs.
---
---
Elemental Slash:
A single slash that can call forth projectiles of certain elements, wind (a slash that cuts through the air, seen by the visual distortion of air), fire (fireballs), light (a wave of light that travels through the air), and ice (icicles that fly through the air after a few seconds of forming mid-air near the slash). The slash itself can be elementally buffed.
Delayed Strike:
The user slashes, but the hit doesn't register. These slashes can stack up row 10 times. At the user's command, the hit registers and damage is dealt. However the "slashes" must slash into the target in order to register; slashing through the opponent's weapon counts as a block and deals no damage.
Flash Step:
Takes a bit of stamina to use. Transports the player to a location marked in his/her hub, though the distance isn't far and the player isn't able to go through walls (but can go through enemies and players).
Eyes of Wisdom ~ Battle Prowess:
Passive skill. Allows the user to see the weak points of the enemy as well as its most vulnerable stat (resistance to magic or defense against physical attacks). Raises chance for critical hits.
Finisher ~ The Four Great Swords of Eden:
Focusing all of his maximum mana around him, Blade calls forth the elements in the shape of multiple swords- one of air, fire, ice, and light. Blade then commands the swords to fly at the enemy and strike, then charges the enemy himself as he grabs the swords and slash repeatedly and relentlessly with great speed. Finally, the swords all stab and impale the enemy from all sides, dealing great damage physically and magically.
---
---