---
---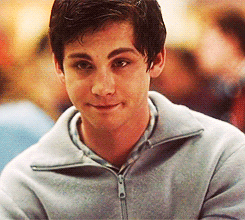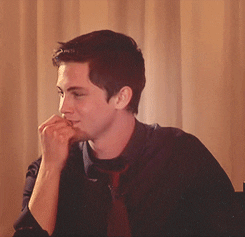 Name:
Daniel Cranbury
Age:
19
Power:
Daniel has the power to destroy, shatter, break or explode any object he chooses, he can also manipulate the broken pieces of what he has destroyed either putting them back together, creating something new with the pieces or using them as projectile weapons. If he chooses to put the destroyed object back together than he can move that object whenever he wants, because of this he often with destroy the things around him such as objects in his room only to put them back together so that he can move them whenever he wants. Daniels powers are directly linked to his emotions so if he were to ever become too angry, scared or even too excited he could lose control.
Status:
Hero Recruit
Face claim:
Logan Lerman
Sexuality:
Homosexual
Physical Appearance:
Danny is a very ordinary looking boy with a mop of brown hair that always seems to have a mind of its own so he just leaves it how it is. He has piercing blue eyes that stare off when he is in deep though, his skin is very smooth and practically hairless unable to grow a beard despite his best efforts. He stands at 5'6" at 127 lbs with a slender frame and long legs, he doesn't have any tattoos or piercings but he does have a rather large scar on the back of his left shoulder where a piece of glass got stuck into him in a story he cares not to mention.
Personality:
Daniel used to be very outgoing and social but has since become very quiet and shy hardly speaking at all. He finds it hard to get to know other people but when he does know them he is loyal to them to the end. He doesn't talk much but when he does it means that he has something important to say and you should listen, he scares easily and can be very jumpy at times. He fears his own abilities and doesn't know their extend and doesn't want to find out he's very confused about the super human community and is trying to find a way of possibly getting rid of his powers.
---
---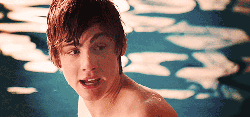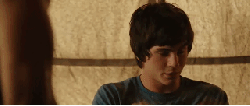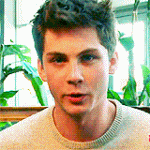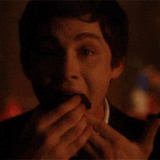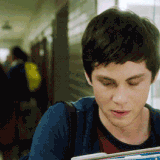 General Clothing:
Daniel usually wears comfortable clothes choosing to wear hoodies and t-shirts, he rocks the blue jeans daily and is never seen without his trusty pair of red converse, Dan always seems to have trouble finding sock matches and instead just mixes them up often wearing non matching socks.
Likes:
Swimming || Music || Forests || Coffee || Reading || Snacks || Cats
Dislikes:
Violence || Cities || Superstitions || Loud Noises || Mornings
Fears:
Heights || Losing Control || Villains || Getting Caught By Authorities
Future plans:
Plans to stay with the heroes and gain better control of himself
History:
Daniel grew up in the suburbs living in a small house with his christian parents, older brother, and younger sister, he had a very ordinary life and wanted to keep it that way until he found out something strange about himself. When he came out to his parents that he was gay they didn't know how to react, at first they were opposed to the idea feeling a bit estranged by their son but soon they warmed up to it and accepted him. But when he told his friends they rejected him and he became alone, having to endure countless beatings daily, some even by people that he used to call his friends. He told his parents that he was only getting into accidents on his skateboard and he covered up the rest, the worst part was that teachers and staff at the school would look the other way and even give him unnecessary detentions for even the smallest things. Before all of this had happened he had been a very social and outgoing person interacting in class and in groups but afterwards he had become very introverted barely speaking at all and keeping to himself almost all of the time. The only thing that kept him going was swimming which he did almost everyday until he was cut from the swim team, he spent years like this being physically and psychologically tortured day after day feeling like he had no one to turn to.
Dan discovered his powers when he was taking the worst beating of his life he was nearly unconscious spitting up blood and three guys knocking him around at once. When Danny was about to go down he blacked out remembering himself being filled with pure rage just before everything went black, something had clicked inside him and when he blinked back into consciousness he found himself in the a large pile of rubble. Little did he know but he had torn down an entire wing of the school and injured two of the three guys who had been beating on him, the other had died. He thought about running away but before he could he was approached by someone who told him that he had a gift and that they could help him and teach him to help other people. He went with that person and never looked back at his old life, he now lives with his new companions trying to learn how to control or rather suppress his new found powers scared of himself and what he can do.
Relationships:
To be determined.