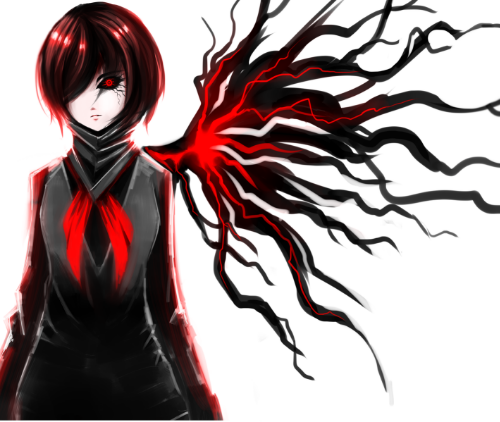 The year is 2018 in the city of Lost Haven. In this world there are two types of entities vying for control; Humans and Ghouls. Ghouls are a carnivorous and cannibalistic species that is only able to feed on humans and other ghouls. They are as close to humans as possible: They normally have the same physical appearance and intelligence as a human with the exception of diet, mentality and inner biology.Due to their feeding habits, they are constantly targeted, investigated, and hunted by the Commission of Counter Ghoul, or CCG. The war between the two sides has been waged for years, with both taking heavy losses in the process. However, the humans have always had the upper hand, able to snuff out and deal with most of the larger and organized Ghouls throughout the city.
However, there is a change on the horizon. A ghoul going by the moniker, "One-Eyed Reaper" has appeared within the city. This individual leads the organization of Ascension, and seems to be planning to bring the whole city under their rule. A one-eyed ghoul is known only to exist when a human and a ghoul produce an offspring. The chances of one existing are incredibly rare and it is believed that they are stronger than normal ghouls. The arrival of this person has brought strife on both sides of the conflict. Investigators of the CCG, or Doves, are more fearful for their lives than ever. Also, on the other side there are ghouls who wish to live a peaceful life and try to blend in with the humans as much as possible, even feeding on the corpses of those who have already died rather than hunting innocents for their survival.
Within the cities 16th Ward exists Jormungand, an organization dedicated to protecting other ghouls from those who wish to harm them, be them Ghoul or otherwise. They prefer not to kill and come up with ways to feed without having to take a human life. Their goal is to ensure safety within the 15th Ward, and to keep as many Doves away as possible. At the moment, the Reaper has them worried for the future of their Ward. Our story will be focusing on them, and how they come to terms with the world changing around them.
Okay, so you can have up to three characters in this roleplay. The only condition is this; Your character involved in Jormungand is your main character. after that you can make a Dove (CCG Investigator), and then a "bad guy." If you only want one, cool. If you want to play three, there as to be a primary and no more than two secondaries. Remember, your primary has to be the Jormungand character.
Glossary-
Ghoul
CCG
Important Places-
Lost Haven: Lost Haven is separated into 23 Wards, each with varying levels of CCG and Ghoul Activity. Some wards are quiet with relatively low activity. Some wards, like 6 and 8, are practically war zones that have been evacuated. Ascension is based in the 6th Ward, but they have been known to venture out to recruit new members and increase their influence. CCG headquarters is locate dint he 1st ward and is a zone not many ghouls are brave enough to travel into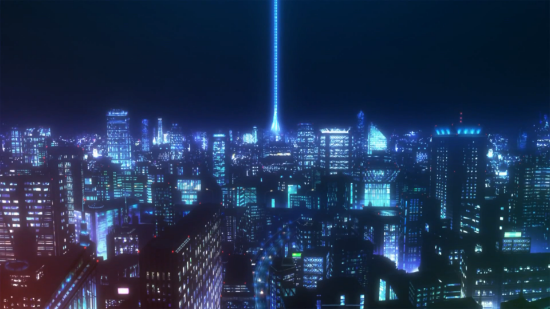 Odin: A bar in the 15th Ward that serves as Jormungand's main base of operations and place of employment for many of its members. On the outside it looks like a cool place to grab a bite to eat and grab a beer. Most of the clientele are Ghouls, but humans have been known to unwittingly stumble in and become regulars at the place without knowing their being served by the thing they fear most.
15 Ward: Thanks to Jormungand, the 15th Ward is one of the more quiet wards in the city. It is an active and lively center for nightlife and entertainment. As such, it is highly coveted by outside Ghouls, making the job of Jormungand even harder. Thankfully, they have been able to keep the amount of Doves in the area fairly under control.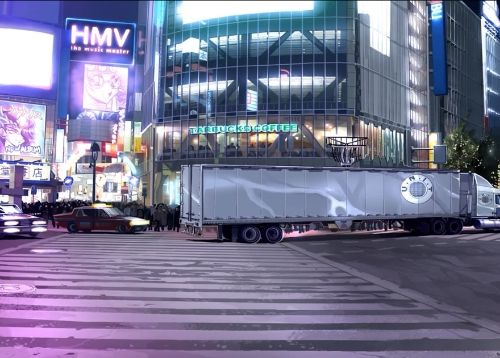 Character Sheets
Ghoul
Name:
Alias:
Age:
Alliance: Jormungand
CCG Rating: (Unknown, A, S, SS)
Appearance: (anime/drawn/digital)
Mask Appearance:
Kagune:
Personality:
Dove
Name:
Age:
Alliance: CCG
Rank: (Investigator Class 1, Class 2, Senior Investigator)
Appearance:
Quinque:
Personality:
Ascension
Name:
Alias:
Age:
Alliance: Ascension
CCG Rating: (Unknown, A, S, SS)
Appearance:
Mask Appearance:
Kagune:
Personality:
Taking place in...
0 posts here • Page 1 of 1
0 posts here • Page 1 of 1
Arcs are bundles of posts that you can organize on your own. They're useful for telling a story that might span long periods of time or space.
There are no arcs in this roleplay.
There are no quests in this roleplay.
Here's the current leaderboard.
There are no groups in this roleplay!
Welcome home, Promethean. Here, you can manage your universe.
Arcs are bundles of posts from any location, allowing you to easily capture sub-plots which might be spread out across multiple locations.
You can create Quests with various rewards, encouraging your players to engage with specific plot lines.
Settings are the backdrop for the characters in your universe, giving meaning and context to their existence. By creating a number of well-written locations, you can organize your universe into areas and regions.
Navigation
While not required, locations can be organized onto a map. More information soon!
There are no groups in this roleplay!
By creating Collectibles, you can reward your players with unique items that accentuate their character sheets.
Once an Item has been created, it can be spawned in the IC using /spawn Item Name (case-sensitive, as usual) — this can be followed with /take Item Name to retrieve the item into the current character's inventory.
Give your Universe life by adding a Mob, which are auto-replenishing NPCs your players can interact with. Useful for some quick hack-and-slash fun!
Mobs can be automated spawns, like rats and bats, or full-on NPCs complete with conversation menus. Use them to enhance your player experience!
Current Mobs
No mobs have been created yet.
Locations where Mobs and Items might appear.
You can schedule events for your players to create notifications and schedule times for everyone to plan around.
Add and remove other people from your Universe.
The Forge
Use your INK to craft new artifacts in Tokyo Ghoul Alternate. Once created, Items cannot be changed, but they can be bought and sold in the marketplace.
Notable Items
No items have been created yet!
The Market
Buy, sell, and even craft your own items in this universe.
Market Data

Market conditions are unknown. Use caution when trading.

Quick Buy (Items Most Recently Listed for Sale)
Newest
Trending
Most Followed
None
Discussions
Topics

Replies
Views

Last post
Most recent OOC posts in Tokyo Ghoul Alternate
This is the auto-generated OOC topic for the roleplay "
Tokyo Ghoul Alternate
"
You may edit this first post as you see fit.