Korby
---
---
Name:
Korbin Ruth
Nickname:
Korby
Age:
Sixteen
Role:
Skater
---
---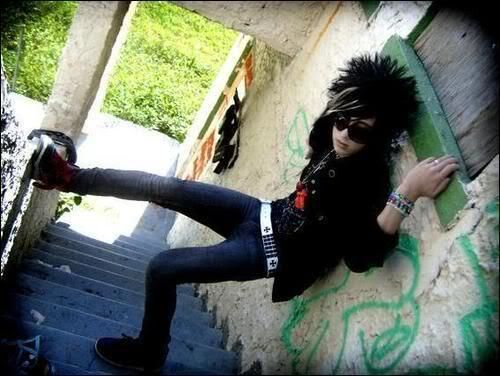 Likes:
Weed
Shopping
Being cutesy
Sports
Cats
Bands
Being Shirtless
Blood
Skating
Dislikes:
Jocks
Mean Girls
Preps
Being told no
Anime
Dogs
Reading
School
Hobbies:

Taking Selfies to post on Tumblr.

Blogging

Reading homosexual fan fics.

Plays bass

Shopping

Watching sports(Secretly)

Skating
Fears:
Ghosts
Dying
God
---
---
Personality:

Korbin is quiet with a stare that says "Fuck off" to anyone who isn't an skater, even though he use to be friends with his whole tenth grade at one point. Korby has a cute side though that most of the skaters can't get enough of. He is very caring but is a bit of a whore, the skaters welcomed their lips, bodies and beds to Korbin when he started hanging out with them.

History:
Korbin is very wealthy, well his parents are. Having him get everything he could possibly want, and for many years he was popular with the preps and jocks until he started realizing that they only enjoyed him for his wealth and clothing. So Korbin started to move from click to click until he found himself enjoying the skater crowd they were more adventurous than the rest and he found that he had a real knack for skating.