---
---
---
Well. This is fun isn't it?
~~~
Theme ||
Silence | ナノNano
||
~~~
---
---
Full Name:

Attlas Kion Minuet



Nicknames:

He goes by no other name but Attlas



Age:

17



Gender:

Male



Race:

Human



Sexuality:

He has not a care in the world (Bisexual)



Face Claim:

Akira Takizawa // Eden of the East


---
---
Physical Description/Clothing Preference:

Attlas is a rather big guy, being 180.32 cm tall and about 65Kg in weight, he's hard to miss. His build seems slim, but in actuality, he's very muscular and his physical strength makes up for his lack of foresight. Yet he's rather clumsy, and falls over plenty of things if he's not clothes lined first. Yet, he's able to move fast and is rather quiet. He prefers his green jacket with a white shirt underneath, blue pants, and his usual boots.



Birthmark/Piercing/Tattoo/Scar/Noticeable Features:

He's got a scar going up his arm leading from his wrist to his elbow.



Weapons/Abilities:

He uses mainly a big Hammer, the earth being his greatest ally, he is able to easily scout areas of land without really seeing to much or even being told where it is. The earth itself acts as his GPS. he can't explain it much.



Personality:

Attlas is a rather strange for most, he's not like psychopathic and all, but he's strange in the fact that he likes the weirdest of things. That, and he only eats apples for reasons he doesn't know. Yet in a conversation, one can see that Attlas is a more down-to-earth kind of person with little to really say, and isn't really talkative to most. Not saying he's nervous, he just likes being quiet, letting actions make his words for him. His hammer is usually close to him, since he's not even scared to swing it around if he must. Yet deep down, Attlas is a rather friendly person to be with, being, that you aren't annoying him.


---
---
Likes:


Apples
Birds
Anything in the sky (Irony.)
Nature as a whole
The earth



Dislikes:


Fire
Destruction
Any sort of pepper
Monsters
Anything that means explosions.



Talents:


Topography
Playing the Flute,
Listening
Making a mess of things



Flaws:


His own silence
Has a minor case of "Ash Ketchum Syndrome" (Charge in head first, get backhanded back, get up and charge in again)



Fears:


He's not a high places person.
Nor is he a flying person.


---
---
Other:

He's a bit of a cook, he's not great, but isn't super bad. Don't let him near fires, he'll probably fall into it.
---
---
---
---
---
The earth has a silent hymn, for those whom listen
~~~
Theme ||
Earth Song | Vocaloid Project
||
~~~
---
---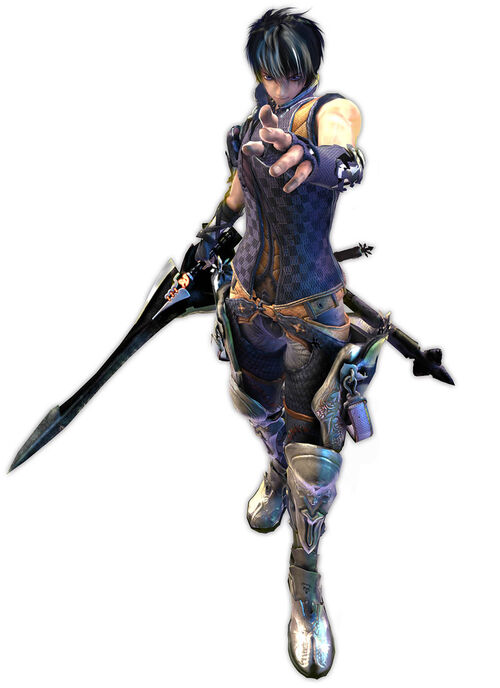 Full Name:

Terra Firma



Nicknames/Human name:

Attlas Minuet



Age:

Literally Older than dirt, though appears about 20 ish



Gender:

Male



Race:

God (Of Earth and Nature <if that is okay>)



Sexuality:

Hetrosexual



Face Claim:

Juto // Magna Carta II (Having a lack of images, any help appreciated.


---
---



Physical Description/Clothing Preference:

In comparison, Terra is bigger than Attlas by a somewhat decent margin, Terra is about 182.4 cm and weighs a considerably more 83.5 Kg. Yet he's much more careful not to get clothes lined or trip up in comparison. With his size, he's much stronger than his already strong human form, and he's very muscular, but most of his muscles are hidden within his nimble looking frame. He usually wears the gear you see above wherever he goes. He usually takes a very long stride and when he runs, he's not the fastest, but is very hard to stop.



Birthmark/Piercing/Tattoo/Scar/Noticeable Features:

The same scar on his left wrist as Attlas.



Weapons/Abilities:

Terra wields a Big Warhammer and large sword. He also can Manipulate anything found within the earth, or made of earth. Terra can also create living beings and has the ability to command them.



Personality:

Terra is a more, loud character in comparison to Attlas, he's still humble, but is much louder and much more talkative. He's not per say, mean, but he's a little hard on people and his other Gods and Goddesses. That isn't to say he's not nice, he's truly kind, even to the humans, showing a little respect and some mercy to them, yet Terra knows when he should be quiet, and when he is, he resembles Attlas about it. Just like his human counterpart, he lets his actions speak for him, though isn't the first to act, nor is he really combat heavy, he can fight, but isn't really keen to it. Though, he's the last one you want to anger, his temper goes slowly, but once it breaks, it's an Earth-Shattering event.


---
---



Likes:


The Earth
Humans
Fire (It destroys, but brings life)
mountains
Apples
Creating things
Life



Dislikes:


Destruction of nature
Titans
Destruction of life
Seeing his allies in harm's way
Anger and fear (he tries to prevent that at all costs)
Destruction in general.



Talents:


Creation
Arts/crafts
Forging
Music



Flaws:


Terra is a bit... Stubborn.
Reactionary
He doesn't tend to think things through all the time
Terra's silence tends to leave him out



Fears:


His opposing Titan
The Earth being destroyed
His allies being lost because he's too slow



---
---



History:

When the earth was formed, it was by none other than gravity, claiming all particles around it and forming the core, and the surface of a barren planet. Terra was formed from the same material of the core, with magma flowing throughout his body, and a crust keeping it all in. Disliking how the earth was barren of the land that creatures needed to survive, he, with his Hammer slammed down on the surface causing ripples into the crust, the ripples as soon as they clashed, created the land that remains to this day. But something felt incomplete, there were rivers, snow-topped mountains, rolling plains, but noting living to inhabit the plains. Out of this feeling, he created grasses, the trees, brushes, and gave a general state of life to the surface, before waiting for the other gods and goddesses to do what they wished to his creation, in their wakes and damages, he recreated what was destroyed, using something that few expect, whenever there was fire, he used the fertile ashes to give new life to them.



Other:

He's an avid gardener.