---
---
|
Full Name
|
Jacklyn Anna St. Martin
|
Nickname
|
Jack
(She really only responds to this name)
|
Birth Date
|
June 9th
|
Age
|
20
|
Gender
|
Demi-Female
|
Sexuality
|
Homosexual
|
Relationship Status
|
Single
|
Occupation
|
Her passion is Taxidermy, but she works at a bookstore to pay the bills
|
Species
|
Familiar
|
Clan or Family
|
None

---
---
"
All

art

has been contemporary.
"
---
---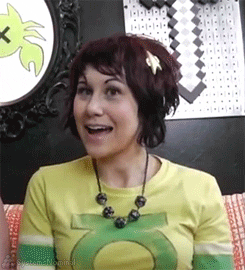 |
Strengths
|
| Caring | Dedicated | Friendly |
|
Weaknesses
|
| Absent-Minded | Obsessive | Disorganized |
|
Likes
|
✔ Animals (especially birds)
✔ Fantasy and Sci-Fi Fiction
✔ Classic Punk Music
✔ Anything Weird and Macabre
✔ Surrealism
|
Dislikes
|
✘ Overly Vulgar Humor
✘ Sappy Romance
✘ Large Crowds
✘ Death
✘ Cold Weather
|
Habits
|
✦ She misplaces things constantly.
✦ When her animal friends die, she stuffs them and keeps them around the house.
|
Hobbies
|
❥ Taxidermy
❥ Cosplay
|
Fears
|
ϟ Loneliness
ϟ Claustrophobia

---
---
"
Wrap the

night

around your shoulders.
"
---
---
|
Abilities
|
Jack can transform into any animal, with some exceptions. She can't turn into anything that doesn't exist, and she has to have seen the animal or a photo of it at least once. She can also communicate with any animal and create strong connections with them. She often uses her powers to bond with the many animals she shares a house with (she can't really call them pets, it just feels weird). It's not unusual to see her in a feline form laying in the sun with her cat,
Troi
.
|
Personality Traits
|
| Scatterbrained | Sympathetic | Determined | Cheerful | A People-Pleaser |
|
Personality
|
Jack is a very friendly, loving person. She's cheerful, approachable, and affectionate. She lives for taking care of other people, always ready with motivation or advice if you need it. She's the perfect person to go to if you have a cold and need someone to make you soup, or if you're just feeling down and need a few kind words. She's almost mom-like in her constant worrying. As much as she likes to take care of others, she's really bad at taking care of herself, letting her own life fall into constant disorder.
Once she gets her mind on a task, it'll be the only thing Jack can focus on until it's done. If she was working on a taxidermy project but had to stop for whatever reason, she would spend the whole time she was away from her work thinking about what to do when she gets back. When she gets into a project, she can work for hours on end, often neglecting nutrition and personal hygiene. She needs someone to literally pull her away so she can take care of herself. Luckily, she lives in a house full of animals who will gladly do that.
|
Place of Origin
|
Seattle, Washington
|
Place of Residence
|
Backwoods
|
History
|
At first, Jack had no idea she was a Familiar. She was put up for adoption as a baby and raised in a human family who had no idea of the powers she had. As far as she or they knew, she was completely human.
As a kid, Jack had issues with herself. She didn't really know who she was, especially when it came to gender. She was…
maybe
a girl? Not a boy, not neither, not anything else, but "female" didn't seem exactly right to her. She was just confused and frustrated.
This confusion only doubled when she learned how to transform. She would change constantly, not able or willing to stay in the same form for too long. She was constantly leaving class and changing into a bird or squirrel because she
just doesn't want to be human right now
. She never told her family. They just thought she was skipping class because she didn't want to be there.
Even if she hadn't had this problem, she still would have been an outcast. She was the weird kid who liked Star Trek and Dungeons and Dragons and thought dead things were cool. Her only friends were people she had met online who shared her interests.
When she eventually confided in her friends about her gender struggles (she couldn't even
begin
to tell them about her shapeshifting), they pointed her to various LGBT resources. It was there that she was finally able to put a name to her identity.
Demi-Girl
. Yeah, that felt right.
Just knowing she wasn't the only person who felt the way she did comforted her to no end. She was even able to stay human during school after that.
The newfound clarity helped her pull her grades up in time to graduate and left her feeling happy and fulfilled... for a while. After a few years, the dissatisfaction crept back into her body. She had solved one mystery about herself, but there was still another. Digging around online, she came across the word
Familiar
. Someone who could change into any animal. Okay, that made sense, but she didn't feel the same comfort she had before. Clearly just knowing the name for what she was wouldn't be enough.
As she kept exploring, she heard about a town in Louisiana where non-humans tended to congregate. Telling her family she was looking for a "fresh start" (which was
technically
true), she packed up her whole life and flew across the country to Elk River. A little impulsive, yes, but necessary (or, at least, it was to her). She just had to know who she was.

---
---
"
Here comes the

night

time.
"
---
---
|
Face Claim
|
Holly Conrad (
Commander Holly
)
|
Writer
|
bugprince