Name:
Luna Nyx
Gender:
Female
Age:
16
Race:
Mutant
Mutation:
She was born with antler and small angel wings. You usually cant see her wings because she fold's them to her back and her long hair covers them. She have the gift to communicate with animal's, heal quicker then most people, kinda control water and talks/controls the trees. Her eye's are naturally blood red but if she is angry they turn gold and when she is sad they turn a vibrant shade of forest green. She also have the abilities of a wolf like the pack she lives with.
Home:
The wild
Likes:
-trees
-animals
-music
-waterfalls
-hunting
-chatting with the wolves (they are very social-able)
-being alone
-climbing trees
-singing
Dislikes:
-School
-cowards
-lots of people
-being away from the forest
-rabbit meat
Personality:
Luna isn't very talkative when if come's to human's and other mutants. She like's to stay in the background and get done her work so she can go back home. She is very shy but if a girl or boy gets on her bad side she can release hell on them. The only way Luna ever survive's day after day of school is because a bunny or a mutant mice will seek to school with her and keep her company. Now when she is at home in the wilds she is all over the place, talking to everyone, racing the wolves, hunting for berries with a mutated bear and is all around happy.
Bio:
Luna's parents left her as a baby in the wilds. They saw her antlers and wings and rejected her, throwing her in the forest and hoping she would never return. Luna went for a week without food or water, the only reason she survived is because she was different and that is when the wolves found her. They knew she was different and that is why they accepted her into their pack.
Other:
Luna rides a mutated wolf that's part deer and tiger. The pack had rejected 'Midnight' but when Luna found her she felt a bond between them. Now Midnight is back in the pack because of Luna. Luna's clothes made made from a white wolf's pelt and feather's of raven's, the red ribbon was found on her when she was born.
Gallery: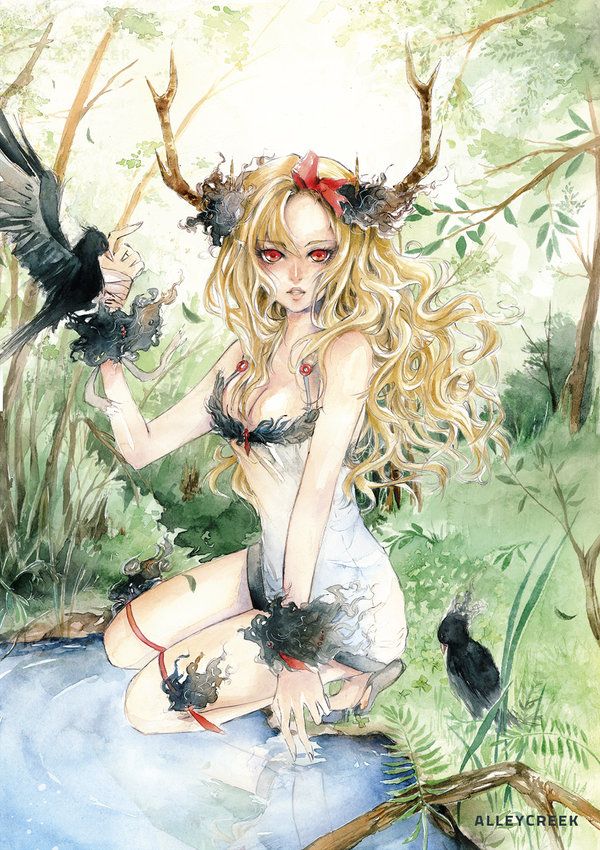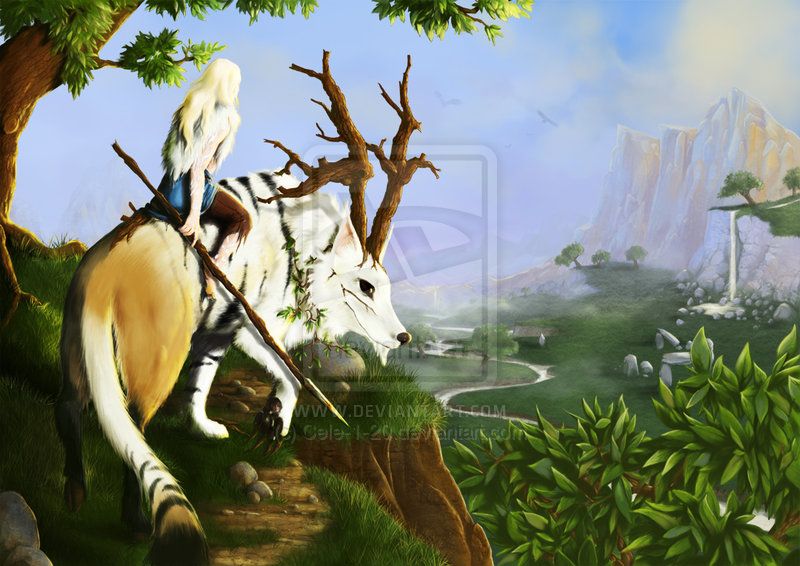 Luna's wings