---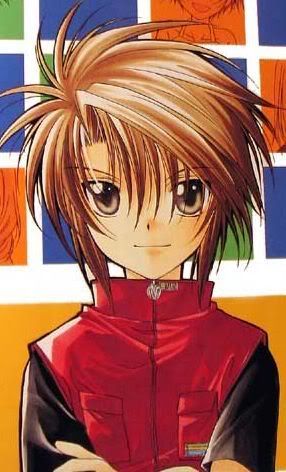 Age:
10
'Yes, I am old enough for a trainer license, rude.
Gender:
Female
'Yes, I am a girl, I know my hair is short!'
Height:
4'9"
'I'm still tall enough to beat you!'
Weight:
62lbs
'Why do you wish to know that!?'
Appearance:
Mac is a rather normal girl for her age, in height and weight. She is mistaken for a boy sometimes, due to her rather unisex haircut and basic attitude. Her clothing chooses are 'different' as well for a girl. She hates dresses and make-up, and prefers to wear jeans, zip-up vests and hats. This does not help her problem with being mistaken for a boy, but she doesn't really care. Her most common outfit is her red and white jacket and hat with a ribbon on it.
'Ok, that wasn't too bad, I guess…'
Personality:
Mac is a rather interesting kid. Firstly, you have her appearance, which seems odd, but also her somewhat split nature. She loves Pokémon and even likes battling, however her dream is to become a top coordinator. She isn't really girly about anything, and prefers plain talk, and doesn't understand why boys get a pass on that. She is rather laid back, except when it comes to training, where she is very intense in making sure that she and her Pokémon are the best. She loves her Pokémon and loves learning about others as well.
'Yea, that's me. NO taking or leaving, you're taking.'
History:
Mac's family is from Saffron city, a true city dweller. Her family have all loved Pokémon, with her father even taking on the Indigo league. Her mother was also a battler, as are her brothers. She has three older brothers, all three of them currently traveling in Kanto or Sinnoh. She has always wanted to own her own Pokémon, and was happy when she could. When she got her license, and she chose to go around Kanto, trying to find any Coordinator evens, but having little luck. She is currently is Vermillion City, hoping that she can find more information on when the next Coordinator completion is.
'Yea, that's it. I don't really think it is very special.
Pokémon:
Pokémon- Houndour
Moves- Bite, Ember, Howl, Smog
History- Houndour is Mac's first Pokémon, it was a city Pokémon, and living on trash until Mac fed it some food. It follows her everywhere, usually stays out of its ball, and is protective of her, and loves her.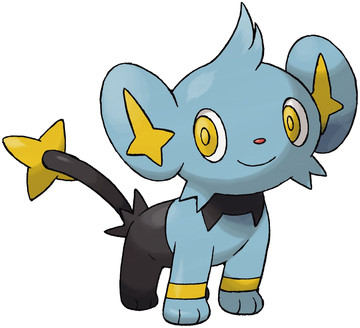 Pokémon- Shinx
Moves- Tackle, Spark, Ice Fang, Roar
History- Shinx was an egg that Mac got from a Pokémon center that someone had left. Mac carried the egg, until it hatched into Shinx. It looks to Mac as it's mama, and sometimes gets into fights with Houndour on who will walk by her.