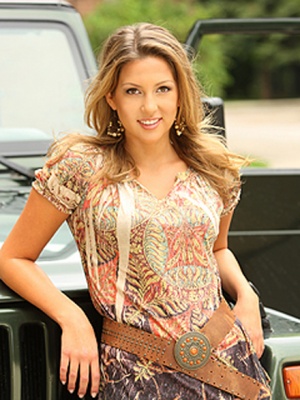 Name:
"My name? It's Emily Cooper. But my friends just call me Em."
Age:
"I'm 17"
Bio:
"I'd rather not talk about it."
Em is an only child, her parents worked hard to scrape up the money to send to her to the all girls school. They wanted nothing less than the best for their daughter. Em lived a very sheltered life, she never got on the internet except to do school work, she never watched any movies with violence, cursing, or any other obscene things in it, she didn't even get a cell phone until she was 16. She is an all around good girl, she worked hard to bring home straight A's she figured it was the least she could do for her parents who worked so hard to get her into this prestigious school. But that all changed one night, it was pouring down raining as she and her parents were driving home from going out for dinner. Her dad lost control of the car and hit another car head on. Her parents were announced dead at the scene, and Em was in the hospital for a few weeks. Her dad's brother has stepped up and decided to take her in, so now she is living with her uncle and her cousin Thomas.
---
---
Personality:
"I'd say I'm a nice person."
Em was pretty popular at her old school, so she's not shy in the least. But she has never been exposed to a lot of things, such as boys, so she's not really sure how to socialize with them, which may make her come off as a little socially awkward. She gets along great with teachers so some people may think of her as a teacher's pet but she's not. She's just used to working hard to do her best on all her school assignments. Em will not go anywhere near a pool or any deep body of water. She is afraid of the water because she was never taught how to swim. Em has never done a lot of things that normal teens have. She has never been to the movies, never been to a skating rink, or anything like that.
Other:
"Nothing I can think of."
Em is afraid of deep water. She can't swim.
She also has quite a few scars from the accident. A pretty big one on the back of her head, and a bunch of small ones on her upper arms.