---
---
---
---
Name
Tatsuo Miyasaki
Nicknames
Most people call him Tatsuo seeing as that's his name.
His close friends call him Yuki or Snow due to his hair.
Age
17
Role
Male #4
Sexuality
Heterosexual
Face Claim
Rayne
---
---
Positive traits
Kind~
Being considerate, caring, and kind are very important to Tatsuo though he has realized that he can't be so towards everyone. Growing up with his parents and then living through the drastic change from his parent's neglect to the kindness and charity of his gang he found that treating someone with love and consideration was something a lot of people value highly and so he treats the people he loves and trusts with this respect.
Daring~
With his tendency to make bold decisions and his adventurous outlook on life Tatsuo is often considered a risk taker. This trait is a major part of his parkour hobby and he considers it a good thing because if has gotten him out of more than one tough situation.
Humorous~
Pranks, Jokes and a generally good time are all things you can expect coming from Tatsuo if he is comfortable around who he's with. He tries to make the best out of every situation and to keep everyone in a cheerful mood. In more ways than one he is the exact opposite of a downer.
Resourceful~
Quick-witted and street smart Tatsuo has a good idea of what to do in most bad situations and even if he doesn't he can usually come up with a solution good enough to get himself out of his rough patch.
Loyal~
Once Tatsuo trusts and/or cares for someone he would never turn his back on them. Whether it's keeping a secret or protecting their back the people he trusts will never have to worry about him not following through.
Negative traits
Untrusting~
Tatsuo, growing up on the streets, has learned the hard way that you can't trust people right away. Having learned this the hard way more than once he now tends to take it a bit farther than necessary. Anyone Tatsuo doesn't know or trust is viewed with ill repute and often treated badly.
Ruthless~
Though Tatsuo is nowhere near compassionless once you have given him a reason to be he can become extremely violent in an unrelenting manner. There are very few reasons that Tatsuo would merit good enough for him to act in this way and therefore most people don't even realize him capable of it.
Snarky~
Often getting him into trouble is Tatsuo's biting remarks made in the company of those he distrusts or dislikes. Tatsuo often uses his snarky demeanor to keep others away from him and to hide his truly kind nature from strangers.
Impulsive~
Tatsuo has a tendency to act before he thinks on occasion. Because of this and his genuinely kind nature his "Standoffish" reputation has been counteracted more than once despite his efforts. This had also gotten him into quite a few fights and a lot of trouble since he tends to act before considering the consequences.
Bio
Tatsuo grew up with an abusive, drunken father and a careless, addict of a mother. He ran away at the age of 8 and lived on the streets for about a year before his gang took him in. They gave him food and a place to stay and they taught him how to defend himself and fight for what he cared for. At 11 he met Raevyn after she broke up a fight between him and a rival gang member while taking a shortcut. They became extremely close after that and over the two following years Tatsuo poured his time into dodging cops, skipping school, helping out with gang, and training Raevyn, who had requested he teach her street fighting. After two years of training Tatsuo stopped teaching Raevyn how to fight, unable to teach her furthermore. Instead he invited her to join the gang with him. Every weekend would be spent with Raevyn, fighting or stealing or just chilling and all week would be spent waiting for her to return. Recently Tatsuo has spent a lot of time in juvy due to an incident during a fight.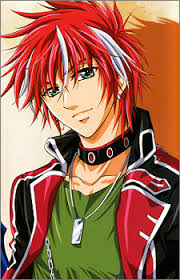 Talents And Skills
Street Fighting
Growing up on the streets and in a gang Tatsuo quickly learned how to fight. He has become quiet skilled at it and, as long as he isn't losing, often enjoys it as a stress relief.
Stealth
Tatsuo has an unnatural silence that he has acquired over years of practice. Whether it be breaking into a house, shoplifting, or simply walking across a room Tatsuo is able to do so completely unnoticed and undetected unless he desires to be.
Parkour
One of Tatsuo's favorite hobbies is his parkour. It started out simply as him climbing trees in parks around the city and quickly progressed from there. Whether it be leaping from a tree to a park bench or leaping across rooftops Tatsuo enjoys it all the same.
Fears
Losing Raevyn - Raevyn is Tatsuo's only family and he values her more than his own life. This is his greatest fear and he would do anything to prevent it.
Fish - He doesn't know why but fish have always creeped him out. The smell makes him sick and he refuses to touch them.
---
---
Family
Mother
Sakura Miyasaki
Father
Hinamura Miyasaki
-Siblings if any-
Raevyn Tsukino
Family Description
Tatsuo's father was a drunk who abused him and his mother was an addict who paid him no mind once he was old enough to take care of himself. He hates his parents and hasn't spoken to them since he ran away when he was eight.
Raevyn is like a little sister to him (despite the fact that she's older than him). He has a very close relationship to her and would do anything for her, even if it meant sacrificing himself.
---
---
Reason For Getting There
One weekend while Raevyn was in the city with Tatsuo the two of them got into a street fight with a group of people from another gang. During the fight, which Tatsuo and Revyn were outnumbered in 2 to 3, someone pulled a knife and Raevyn was injured. Seeing the injury Tatsuo lost it, savagely attacking the person with the knife, killing them in the process along with badly injuring one of the other two rival gang members. During the trial Tatsuo was placed in juvy, because of the circumstances of the fight and Tatsuo only being 17 they were able to plead self defense and keep him out of jail.
Despite this, because of his running away as a kid and having never gone to school as well as his multiple shoplifting, affray, and B&E charges he was given the choice to go to juvy or to be sent to a summer program at a camp that was supposed to rehabilitate 'delinquents' like him. Since the camp was closer to the city than the juvy center he chose the camp, figuring he could try to sneak out on the weekends to see Raevyn.
Likes
-Sweets
-Cats
-Snakes
-Fighting
-Parkour
-Warm weather
-Pizza
-Music
Dislikes
-Strangers
-Fish
-Sports
-The Ocean
-Snow
-Laziness
-Spicy food
-Smoking
---
---
Hair color
Maroon with Natural White Streaks
Eye color
Bright Green
Tattoos/Markings
Left Shoulder Blade
Right Shoulder
Left Ribcage
Height
5'11
Brief Appearance Description
WIP
---
---