---
---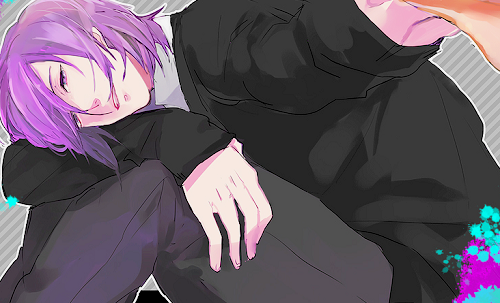 Theme songs here (up to 3)
---
---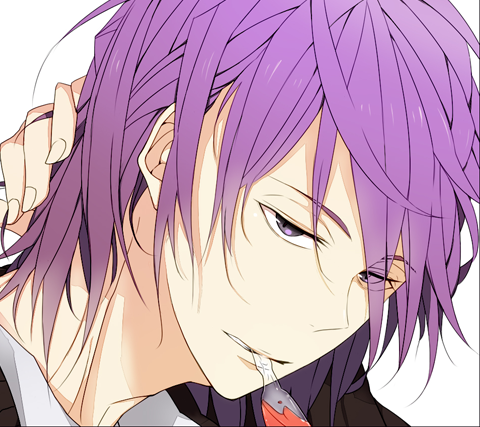 Name
Yasu Watanabe
Nicknames
WIP
Age
18
Role
Male 1
Sexuality
Homosexual
Face Claim
Atsuhi Murasakibara (Kuroko no Basket)
---
---
Positive traits
- Mild Mannered:
Yasu generally behaves in a mild manner. He is the sort of guy who never seeks to start conflicts, and treats everyone with kindness and respect. He is far from extreme in any way, and has a very gentle personality.
- Honest:
Yasu is a very honest individual. Almost painfully so. It would never cross his mind to lie, even if it would aid his situation.
- Calm:
Yasu is not easily affected by strong emotions such as anger, shock, or fear. At least not visible. He tends to keep a cool head in almost every situation, though there are times when he has shown to be less forgiving.
- Determined:
Once Yasu had decided on something, he won't easily give up until he has reached whatever goal set in mind.
- Quiet:
He is a very quiet individual. Seldom does he raise his voice, and when he actually does, it's usually not without a good reason.
- Tolerant:
It takes quite a lot before he gets mad.
- Protective:
He is protective of those he cares for and loves. Well... he tends to protect other people too, if he can, but you get my point.
Negative traits
- Inability to say no:
Yasu is careful to do things that other people ask or expect of him to do. The word 'no' is still foreign to the youth. He wants to be able to help out when he can.
- Insecure:
While Yasu generally doesn't show it, he's very insecure. This mostly has to do with his past, and perhaps also his height. He usually ends up treating people as though he were afraid of breaking them.
- Shy
Some just think he's quiet, as it's hard to imagine such a tall giant to be shy. The truth, however, is that he is indeed very shy. He generally avoids talking to people, and sometimes needs a little push in the back to build up the courage to do so.
- Violent:
Believe it or not with all mentioned above- but Yasu can actually become quite violent. It takes a lot for him to get to this stage, but when he's upset (especially when it's over someone hurting somebody else) it's almost as though some sort of switch is flipped inside his head... and he simply loses it. It has only happened once or twice so far.
- Naive:
There is no denying that he is somewhat naive...
- Not a Morning Person:
The only time you'll catch him being grumpy as hell.
Bio
WIP
Talents And Skills
- The Chef:
Yasu is a very good cook.
- The Author:
Yasu is quite good at writing, stories especially.
- The Animal Whisperer:
Yasu has always been able to bond with animals. Be it a street cat or the neighbors dog. He loves them, and they love him. Especially small, cute ones. He simply can't resist them.
- The Martial Artist:
He's got a brown belt in karate- the only sort of fighting he enjoys.
Fears
- His parents finding out about his sexuality (his mother is very anti LGBT)
- Hurting Someone
- Drowning
---
---
Family
Mother
Arisa Watanabe
Father
Toshiro Nakamura (deceased)
Tomoya Watanabe (stepfather)
-Siblings if any-
Akio Watanabe (stepbrother)
Family Description
WIP
---
---
Reason For Getting There
WIP
Likes
- Reading and Writing
- Cooking
- Animals
- Nature
- Karate
- People
- Sleeping
- Food
- Pretty Things
- Art
- Music
Dislikes
- Bullies
- Water
- Being the center of attention
- Being stared at
- Fighting
- Losing Control
- Being driven over the edge
- Unreasonable Actions
- Stress
---
---
Hair color
Purple
Eye color
Purple
Tattoos/Markings
None
Height
194 cm
[color=#]
Brief Appearance Description
[/color]
WIP
---
---